I always believed that Hot Cross buns were marked with a cross because they marked the Crucifixion in some manner...and were linked with Good Friday and the Passion...
but compostman and compostgirl were making them yesterday and compostgirl wanted to know why there was usually a cross on the buns and could she put something else...so I looked it up and surprise, surprise...buns marked with a cross were eaten by the Saxons to honour the Goddess Eostre ( from whence we get the Easter celebration) The bun represented the moon and the cross the moon's quarters. When Christianity came along the Christians took over the tradition ( as was so often the case) and to Christians, the cross symbolises the crucifixion.
We
do
like Hot Cross Buns at Compost Mansions...so they made Hot Cross Buns and Hot Star Buns.....stars are a big favourite here in this household....(especially with compostgirl!!)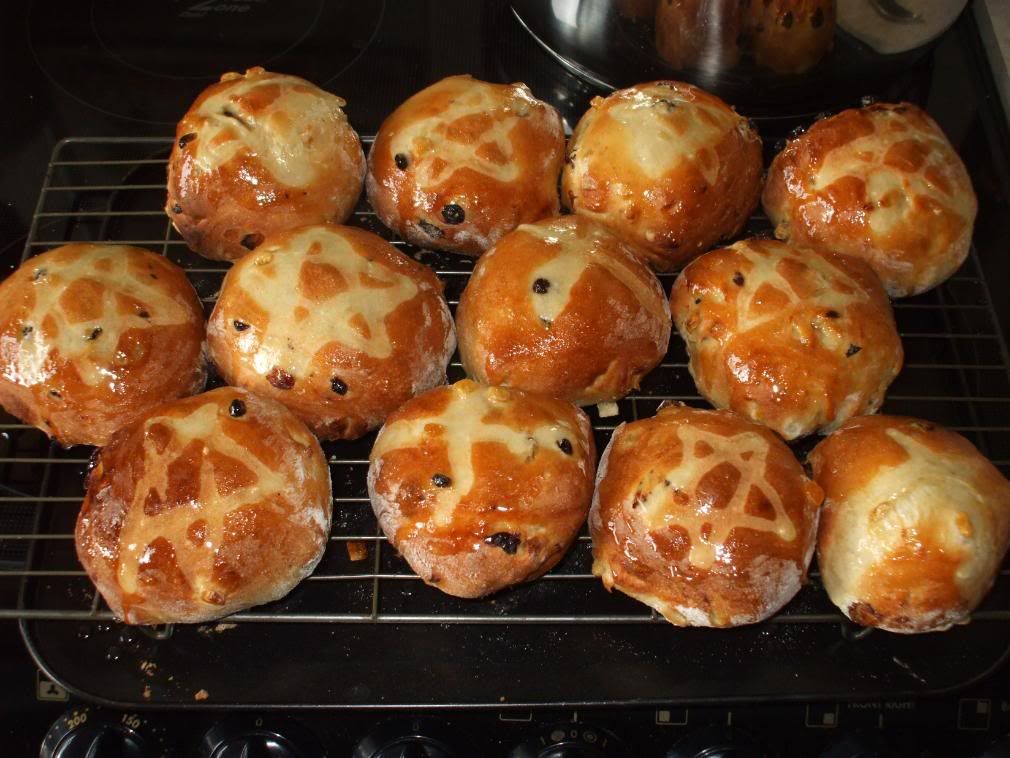 compostman and compostgirl made them, I photographed them and we ALL ate them !!
Yummy!!