We are getting a few more chickens soon so I have been looking around for larger accomodation for all the hens. We could have built something I suppose BUT time is a bit pushed here ( as always...)
I thought about getting an Omlet Cube as we have been very impressed with the Eglu but, although it is nice, I don't actually like the design very much.....and it seems very expensive.
So I have been looking on the Web for non CCA (Chrome, Copper, Arsenic) treated timber houses, made from FSC wood and made in the UK...and I found them! At a place called
Flyte So Fancy.
As their website says "All Flyte so Fancy Poultry & Waterfowl Houses are designed and made in Dorset by people from Dorset. They are constructed from the best quality pressure treated (eco-friendly TANALITH-E®) Scandinavian Redwood. The treatment used is perfectly safe for animals and birds. The timber is from well managed and sustainable resources approved and certified by the Forest Stewardship Council."
They were VERY helpful, the ordering process was great and so we are now the proud owners of a "Handy 10" House and run...It arrived on a pallet ( which will come in useful for something!) and we put it together quite quickly...and very nice it looks, too!
Compostgirl though SHE should have it as a play house......
Compostgirl pretending to be a chicken.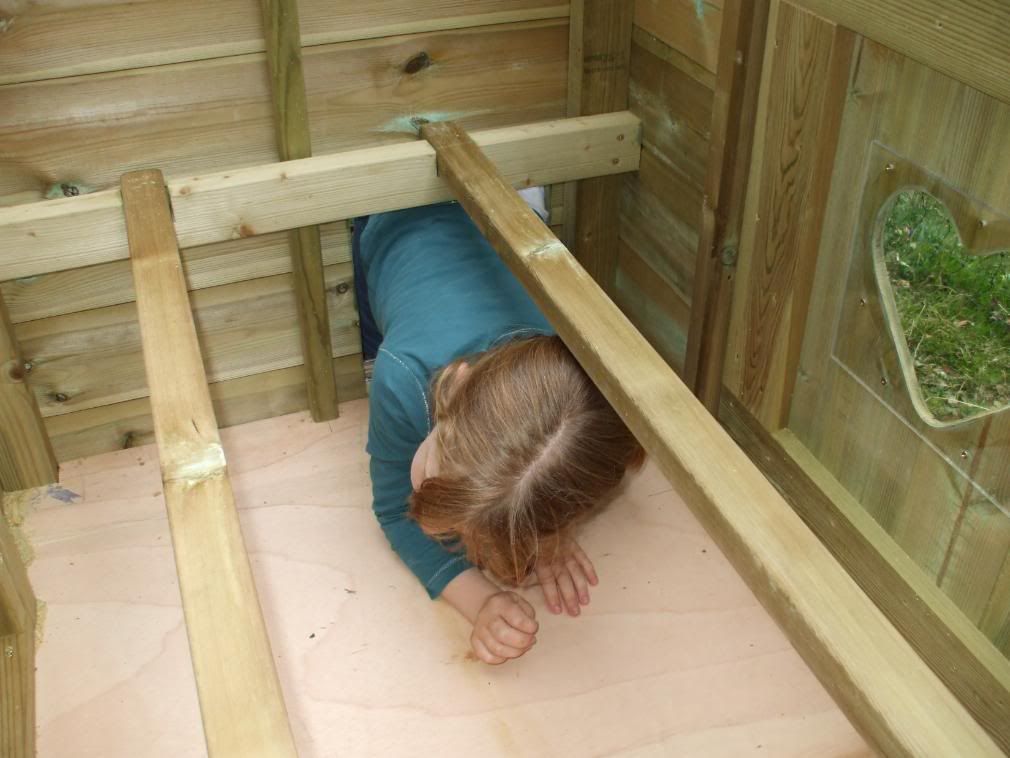 Compostgirl demonstrating the "roomy accomodation...."
Wonder what the Hens will make of it??