We had a trip over to Honeybourne to the
Domestic Fowl Trust
a very interesting place ( if you like chickens!) We spent around 3 hours there as well as eating lunch and getting various "chicken" related things from their shop. The range of birds they have there is AMAZING! and all very well cared for and looked after. There are some rare breeds of pig, goat, sheep as well and some very sweet ponies.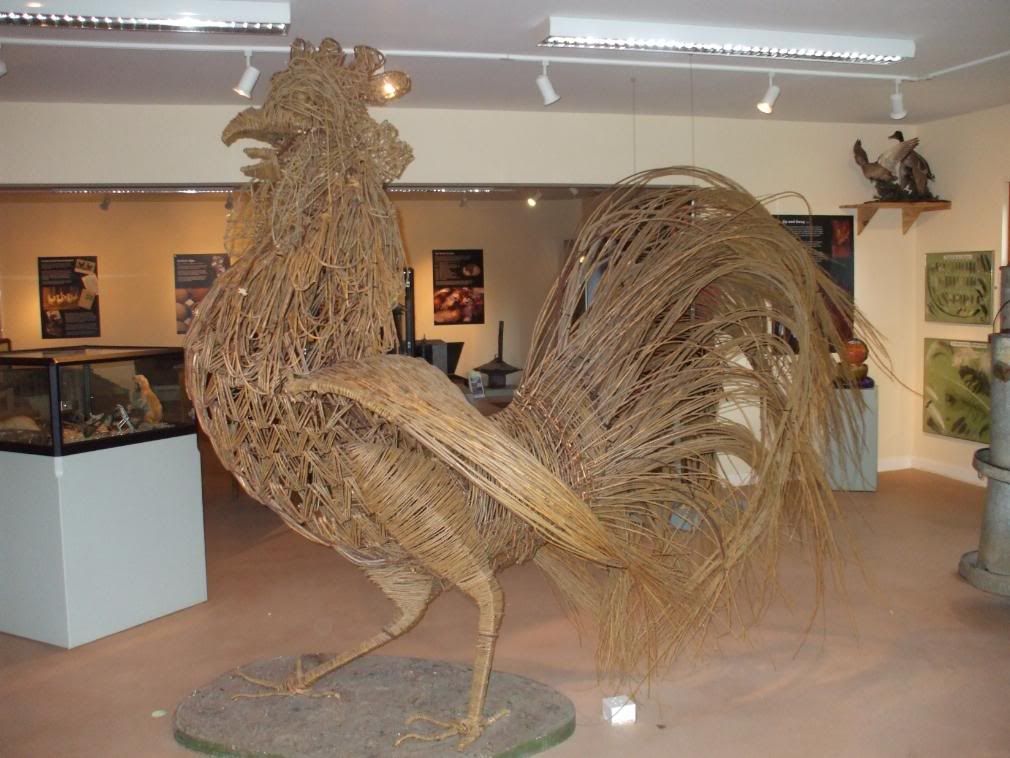 A beautiful wicker model of a chicken!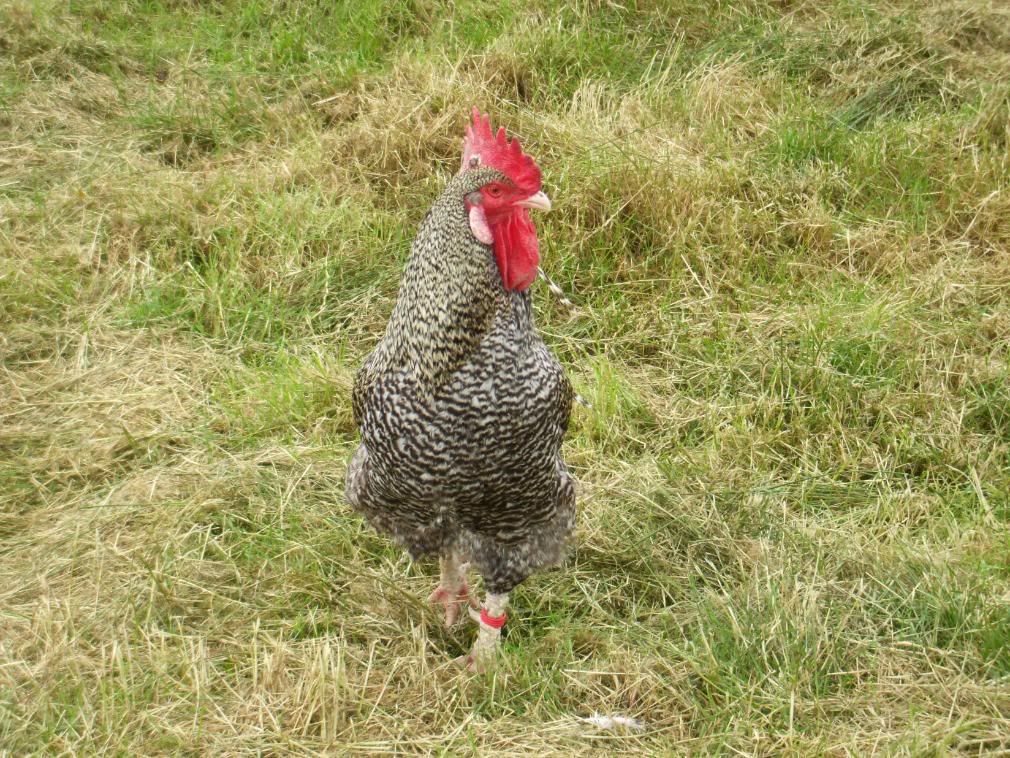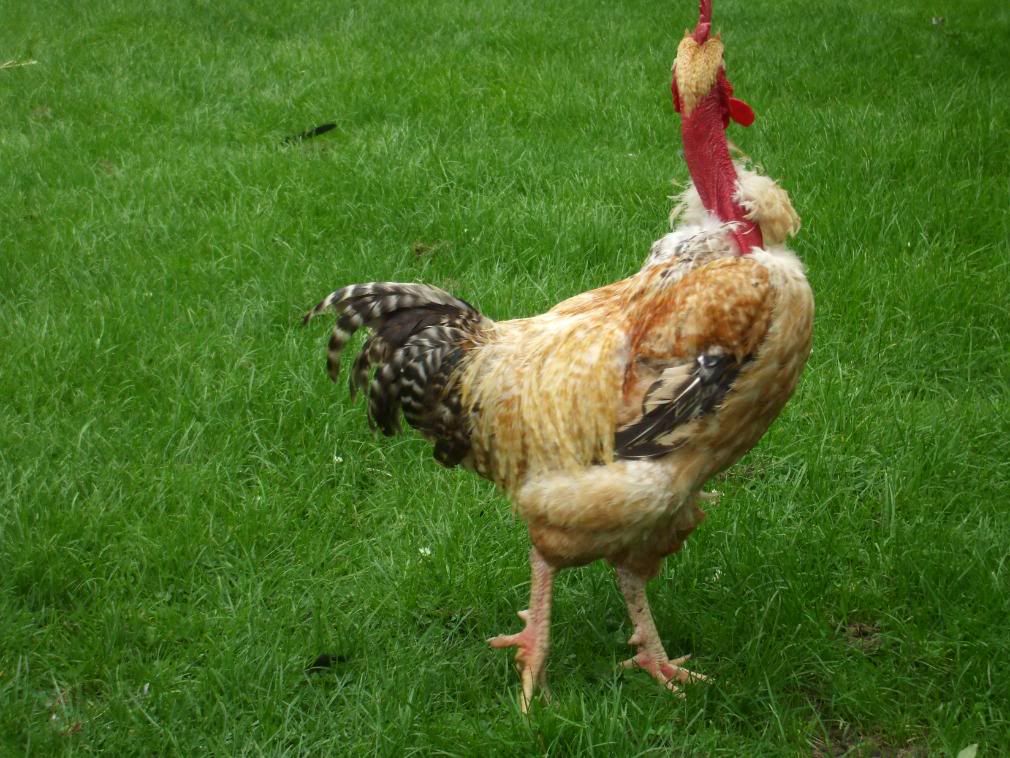 A Transylvanian Naked Neck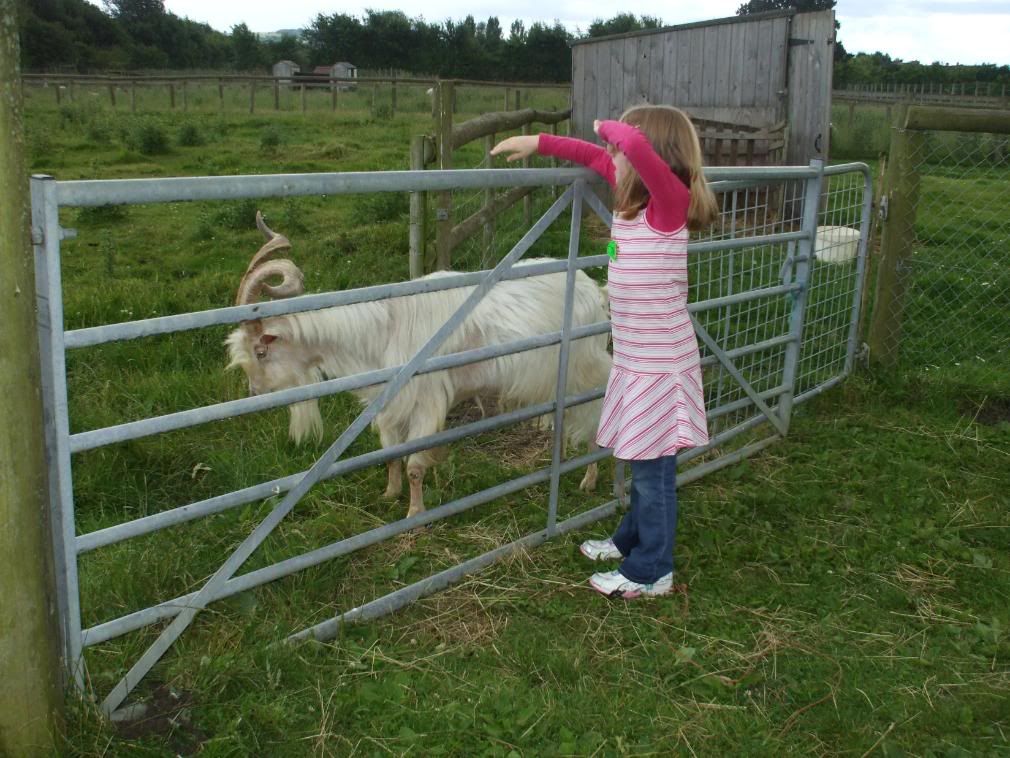 Compostgirl petting a goat.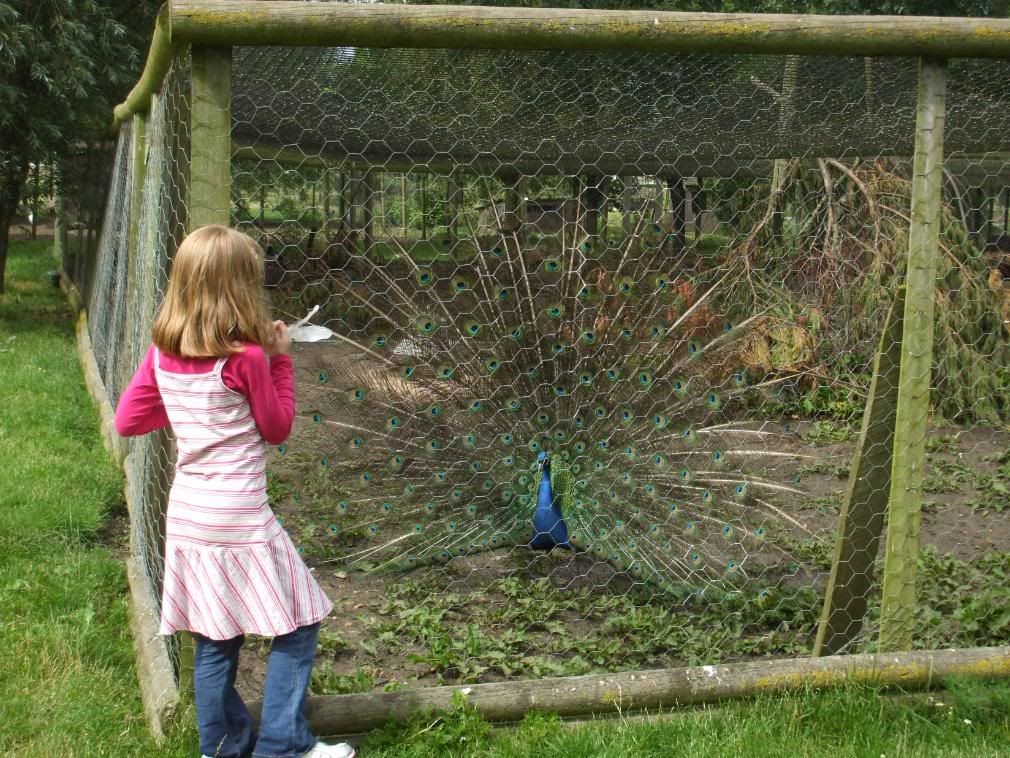 A fabulous Peacock.
I was able to get some advice on the new hens as well as some hen supplies which I couldn't buy nearer home, Compostgirl was entranced by the whole place and, even though it rained, we all had a lot of fun.