Well I am very excited today as my new dehydrator has arrived!
So far today Compostgirl and I have prepared a load of Basil and Parsley for drying
halved a lot of cherry tomatoes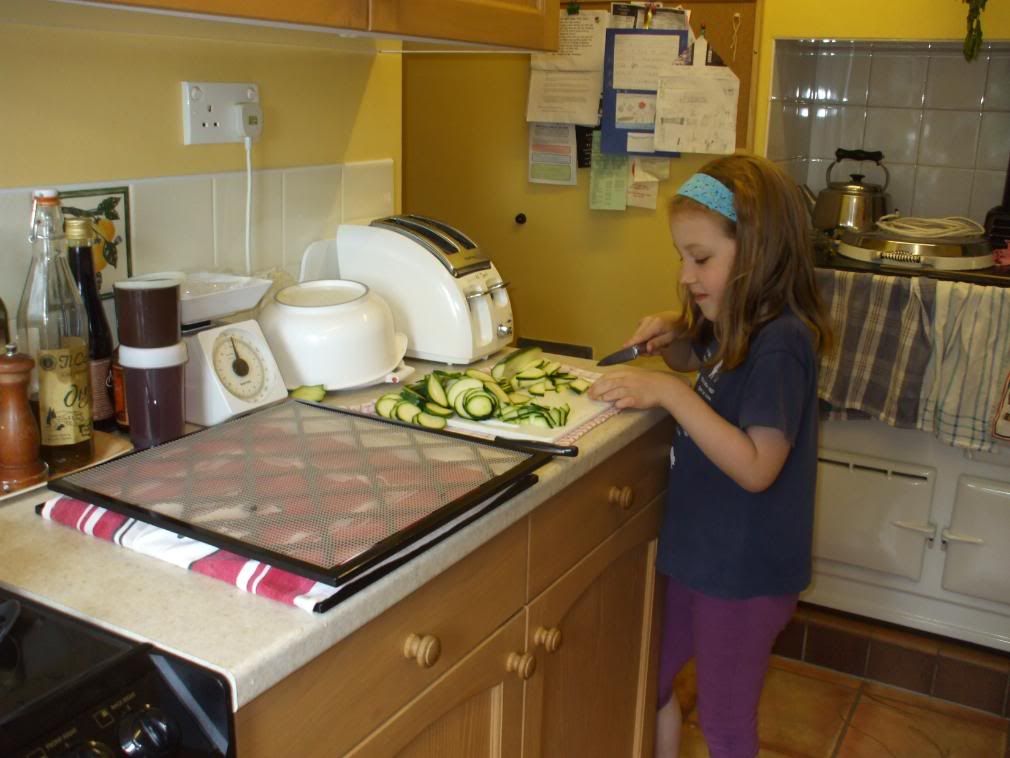 and prepared Courgette thins.
Compostgirl is VERY excited about all this! ( and so am I)
The dehydrator is doing its stuff now!