This weekend we have been making...CIDER!!
Two friends of ours who live nearby are keen cider makers and have started up their own mobile pressing business..The Little Cider Press Co.
They come and wash, mill and press your apples and you pay per 25 L of Juice produced. Add an airlock to the fermentation vessel and leave for a week or so and hey presto...fermentation begins!!
Washing the apples ( with help from children)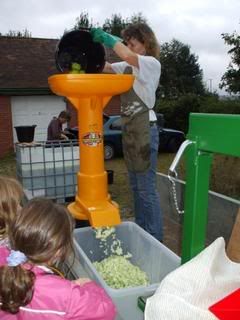 Milling the apples ( chopping them up so as to get maximum juice from them)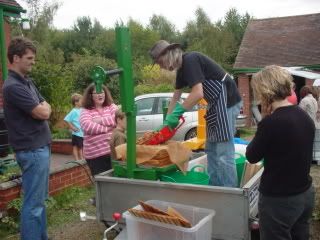 Putting the pulp on to the cloths which sit on top of a (traditionally acacia) wood slatted frame.
Stacking the cloths and frames up into a "cheese" The apple pulp is put in cloths and layers are built up.
Pressing the apples and getting the juice!!.
Putting the juice into a fermentation vessel.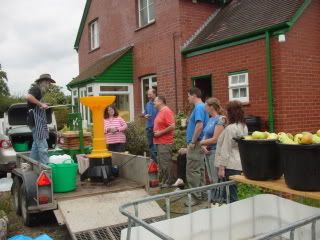 having fun and a well earned cup of tea!! (next year it will be this years cider....)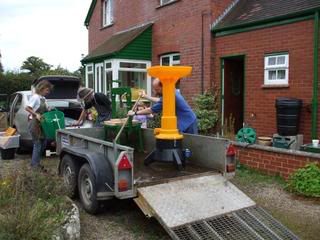 Tidy up time!!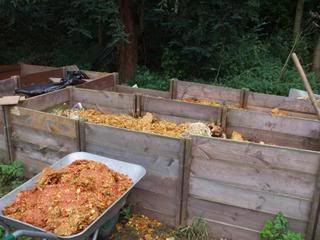 And then the pommace goes on my compost heaps!!!