This week I have been doing the first part of my Forest School Leader training. I spent three days this week doing a mixture of classroom and outdoor activities including a day in the woods at a local Forest School site. And it was my birthday during these days!
First job was to put up a shelter, using rope and knots we had learnt the day before
Then we had an "ice breaker" activity...we were given an egg and had to devise a carrier from natural materials so the egg could be thrown around without breaking. Here is ours..a piece of Wellingtonia trunk with a hollow for the egg, packed with moss, mud and then covered with bark from a Silver Birch, pegged into place with Elder pins....
And it WORKED!!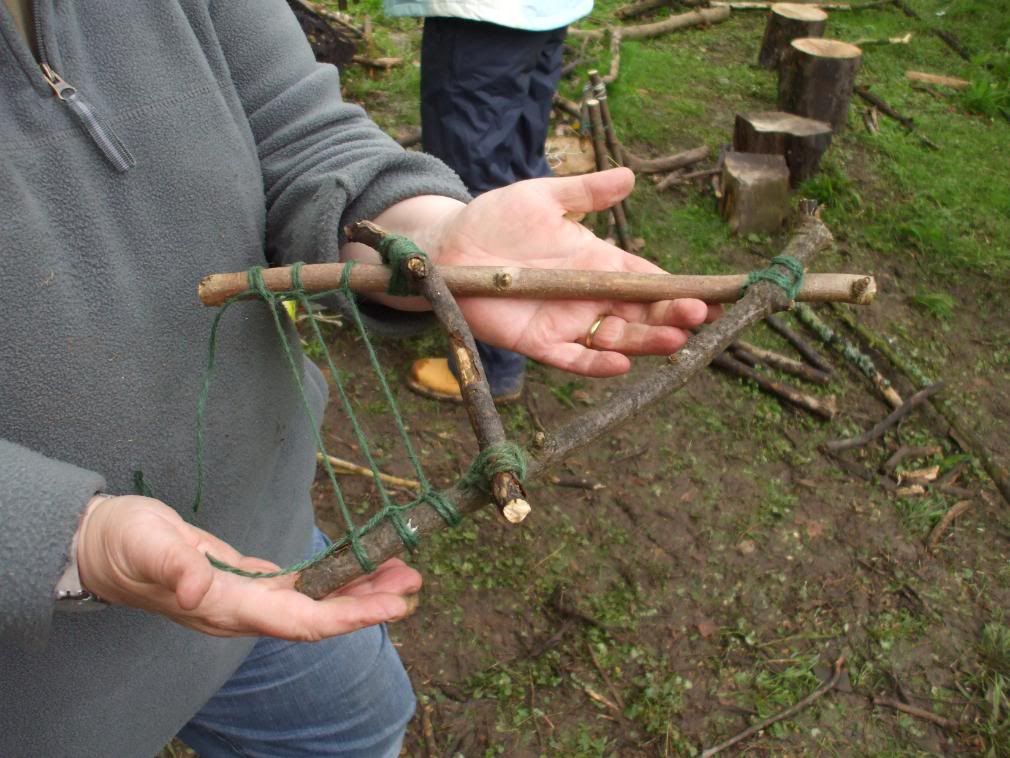 We did various craft activities, practicing safe hand tool use
and then after lunch round a large campfire, we split into groups and practiced making a small fire of our own and extinguishing it properly and safely..
Our final task was to make a stock fence out of gathered fallen wood. Here I am sharpening the stakes
and banging in the posts!
The finished fence!
It was very muddy underfoot as we have had some torrential rain around here in the last few days BUT it was really interesting, I learned a lot and had good fun as well. I have further academic and practical sessions over the next few months to come.
And then we left the wood as we had found it...