I have been moving compost around today!
In the last few days I have (slowly) shifted 2000 l of compost out of the raised bed where it has lived for the last 6 months ( and where it grew a shed load of "Three Sisters" ie Sweetcorn, Beans and Pumpkins) and spread it on the veg patch.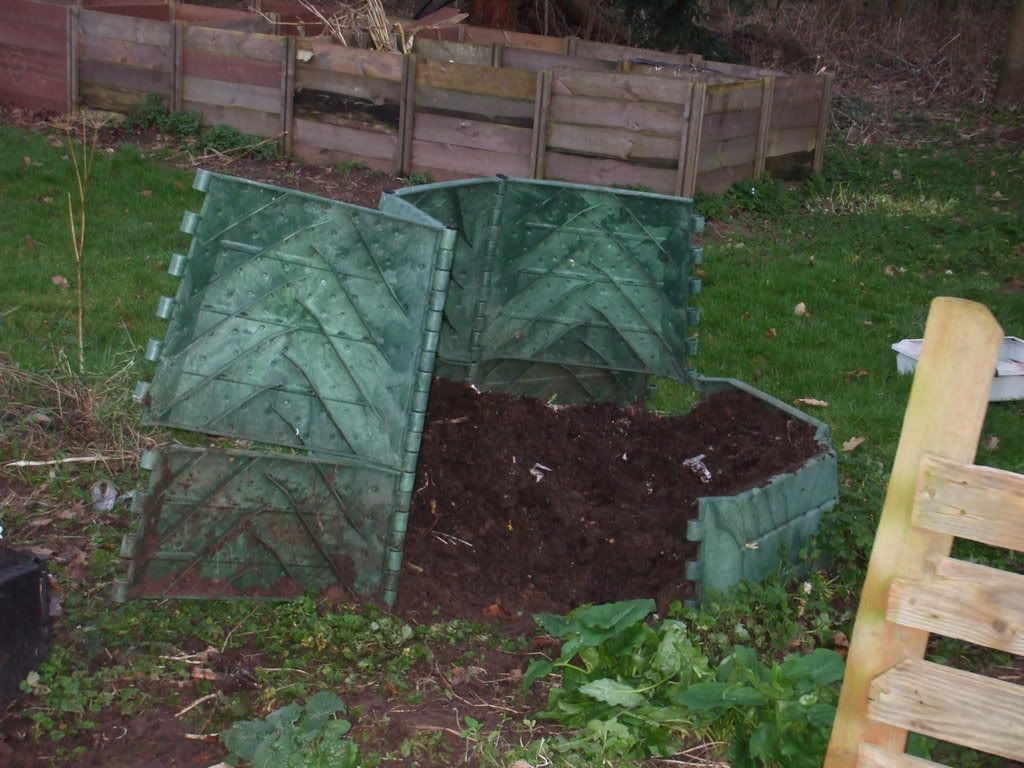 I have also turned one of the compost bins
and dug out the contents to refill up the raised bed to grow 2008's "Three Sisters" crop.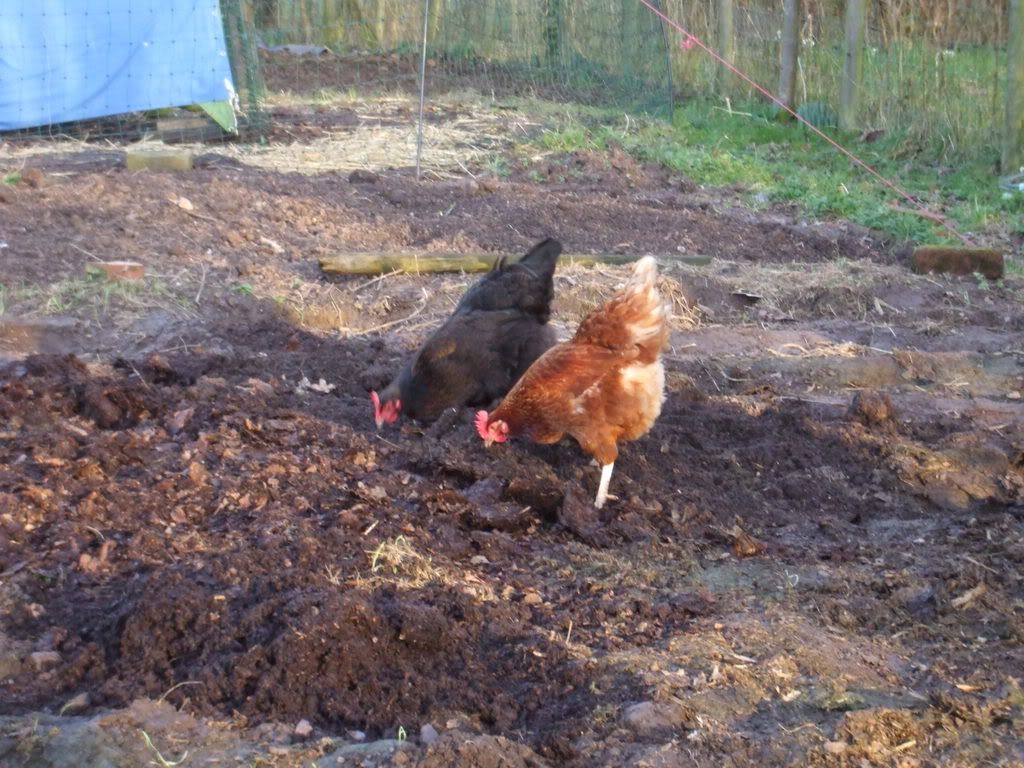 oh and guess who helped to spread out the pile of compost onto the veg patch??