In my part of the world October is CIDER making time!! and we have our own local celebrations...THE BIG APPLE!!
A weekend of Seasonal Celebrations of English Apples and Cider in the Herefordshire Parishes of the Marcle Ridge Aylton, Little Marcle, Much Marcle, Munsley, Pixley, Putley and Woolhope
This year the Compost family went to the open day at Lyne Down Cider. and here are some photos of the fun we had!!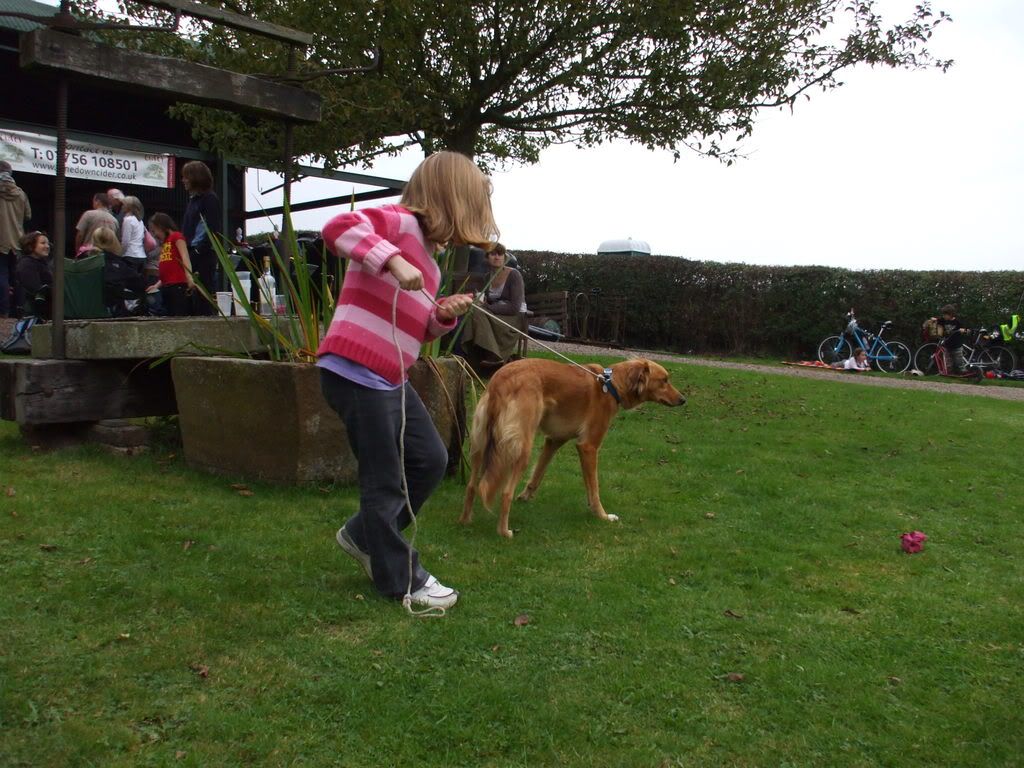 Miss cw made friends with a very lovely dog, who very kindly took her for a walk!!
Much cider and apple juice was consumed by all and a very good Jazz band was playing all day.