Dogwood (Cornus alba) comes in both red and green stemmed versions which make an outstanding display in the winter. The green leaves turn red or orange in autumn before falling and displaying the brightly coloured bare stems. Dogwood bends very easily and the bright colour and straightness of the twigs makes it useful in crafts, especially for making wreaths and baskets. I use it in my craft workshops to make wreath bases at Christmas and to make twig stars, wands and heart shapes at any time of the year. Willow is also a good choice of material.
How to make twig stars or star wands
1. Take a straight flexible twig and, working back from the tip, bend the twig about 15cm from the end. Then go back along the twig from this bend about 10 cm and bend it again.
2. Repeat measuring 10 cm backwards towards the thicker end and bending the twig 2 more times. Take care that the twig doesn't snap while you work.
3. You should now have a twig divided up into 4 equal lengths and one slightly longer length at the very thinnest end.
4. Make a "4" shape with the first bends.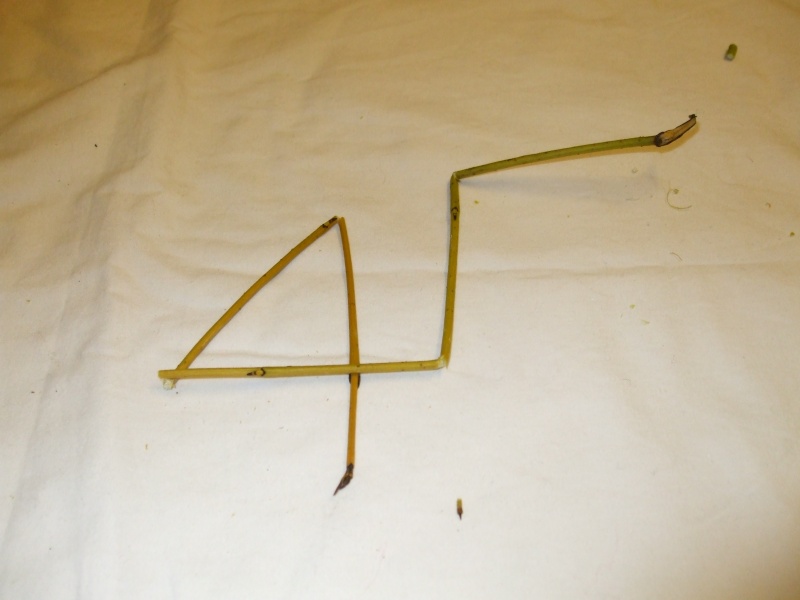 5. Fold the rest of the bent twig back across the "four" to make a 5-pointed star.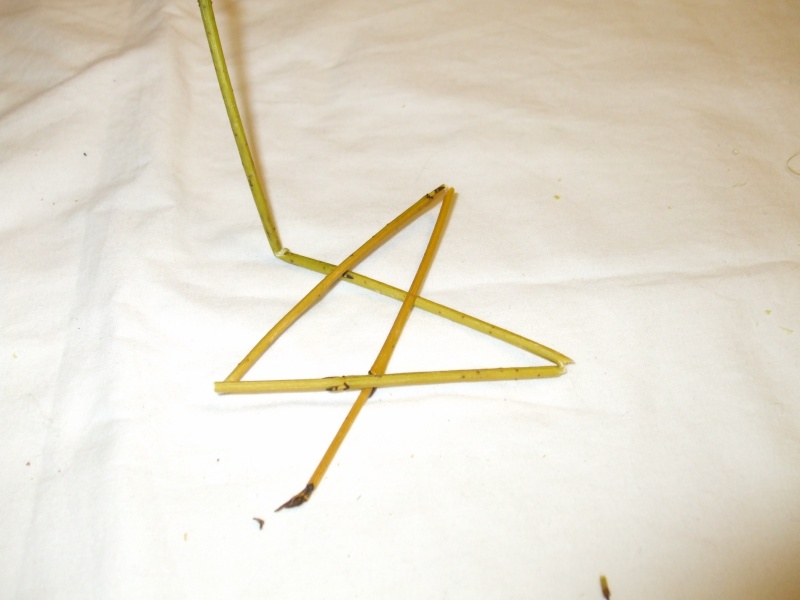 Weave the fine end in and out to create the star structure. Wind the fine end around the thicker stem and tie together with raffia or ribbon.
6. If you can find a really long straight twig, make the star at the thinner end and you will have made a wand!
_________________