My birthday present from Compostman - hand made by him using mainly reclaimed timber from the house roof refurbishment OR seasoned timber from our own woods.
BEST PRESENT EVER! (apart from the Shave horse he made me, last year ;-)
Here seen as Bungee lathe, because it was raining outside. But can also be Pole lathe.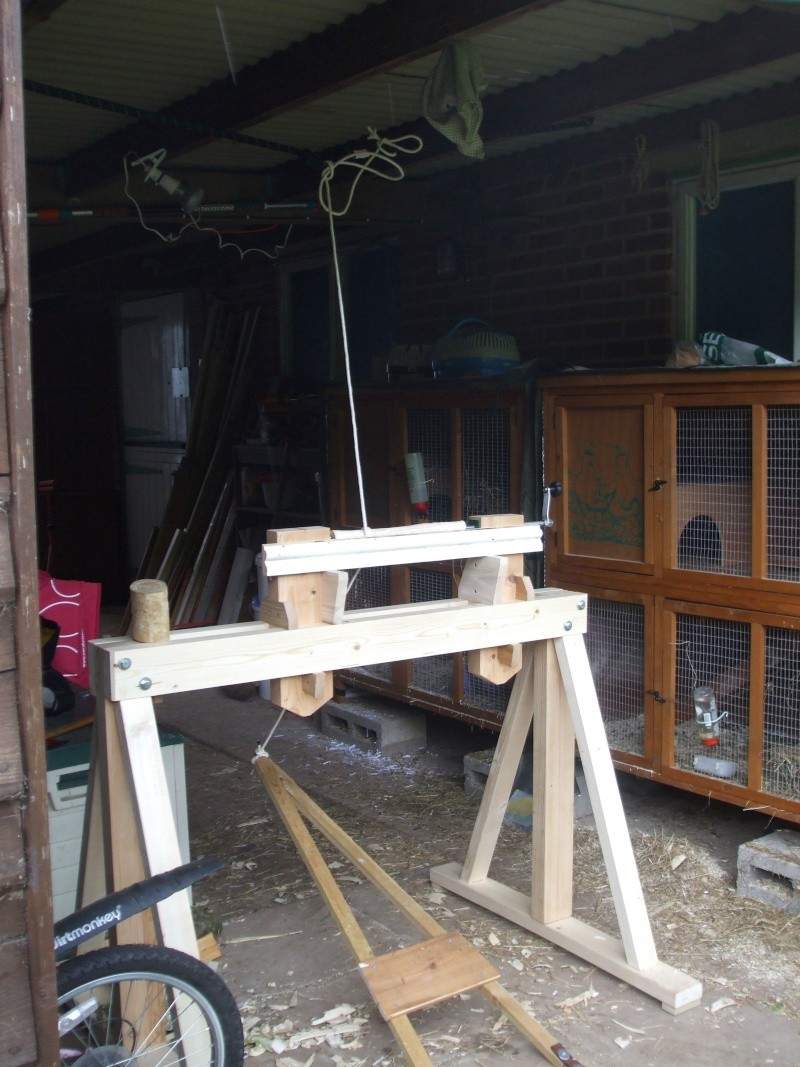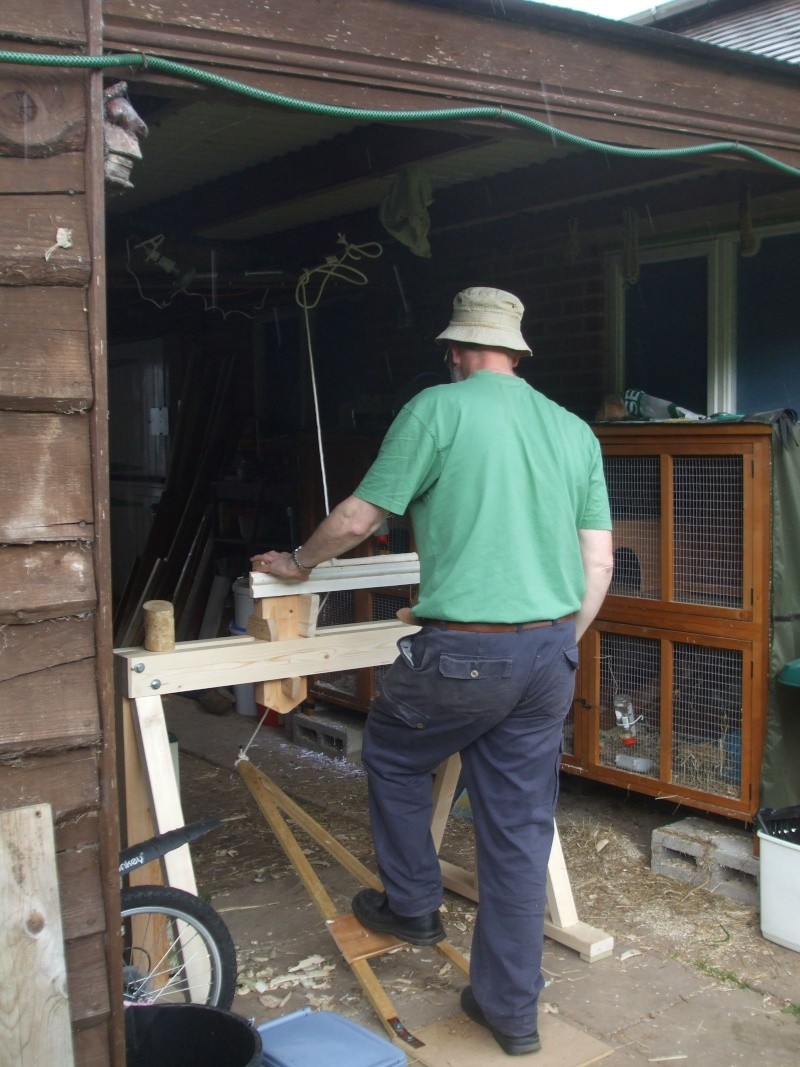 Have been playing with birthday chisels and getting a feel for turning wood on it. Also have to fell a few more trees as all our wood is split and stored and the hot weather has made it dry out so it is a bit hard going to turn!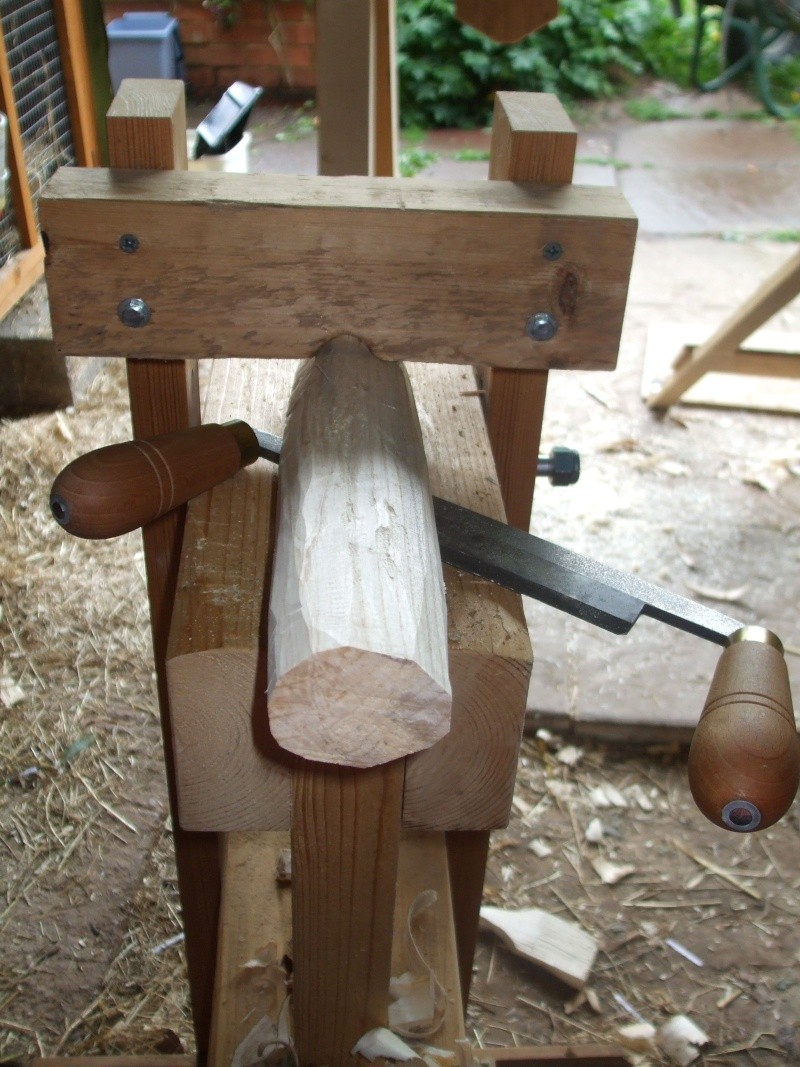 Shave horse ( made by Cm for me last year) in use to make a blank for the lathe from a split Ash log.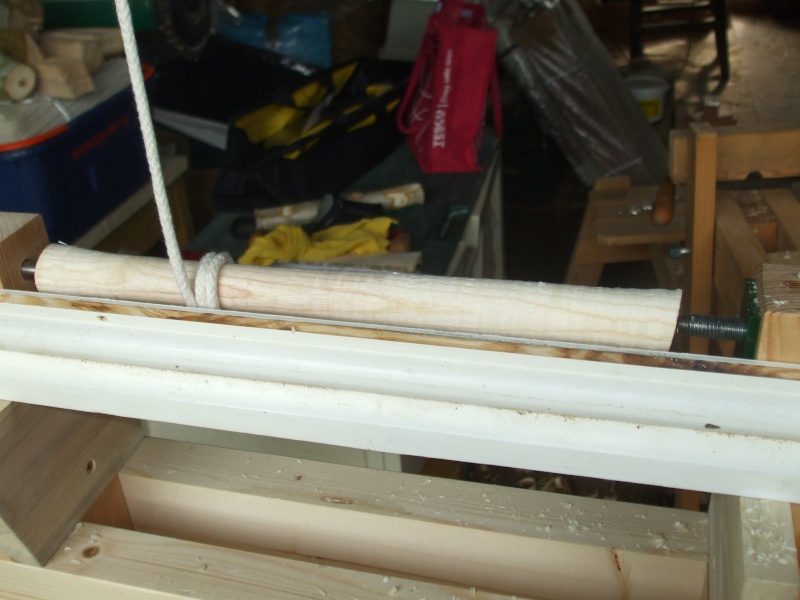 A bit of stuff I have turned down from the blank in the above picture.
I hope to make assorted treen ( wooden items) such as cups, plates, and various ornamental items with the pole lathe, I eventually hope to make a chair and some really good bowls, but I think I need to practice, first!
But even making shavings is good fun.