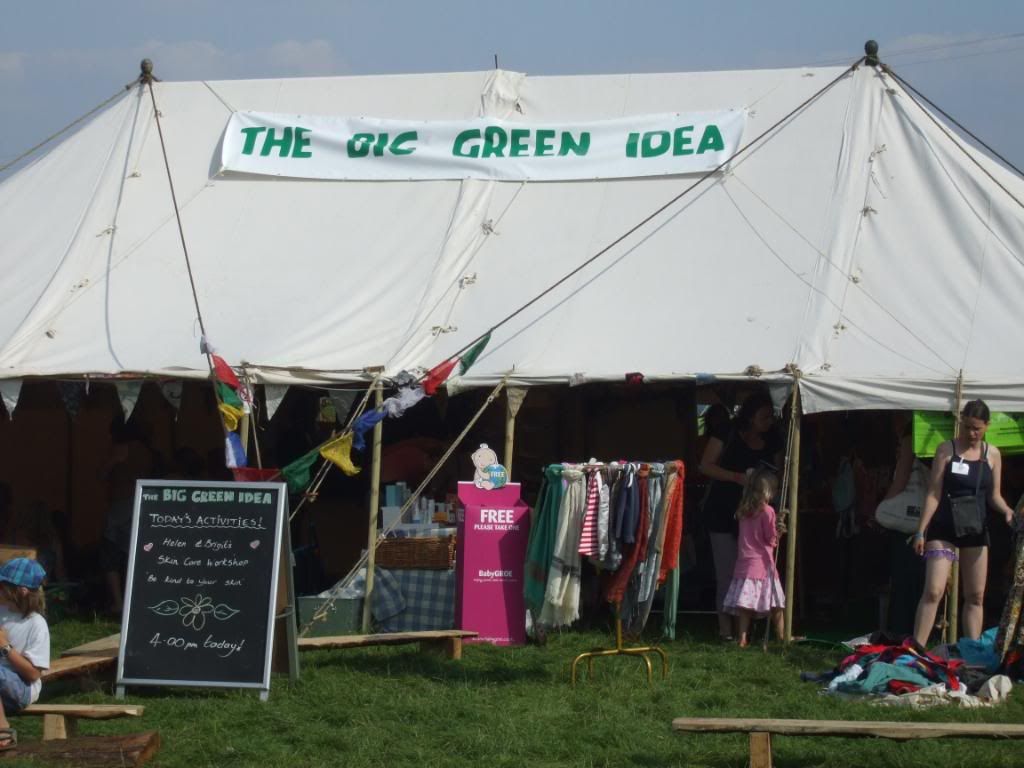 I have just spent the last 6 days at the Big Green Gathering, doing my "compostwoman " bit , spreading the compost message to people outside the Big Green Idea marquee......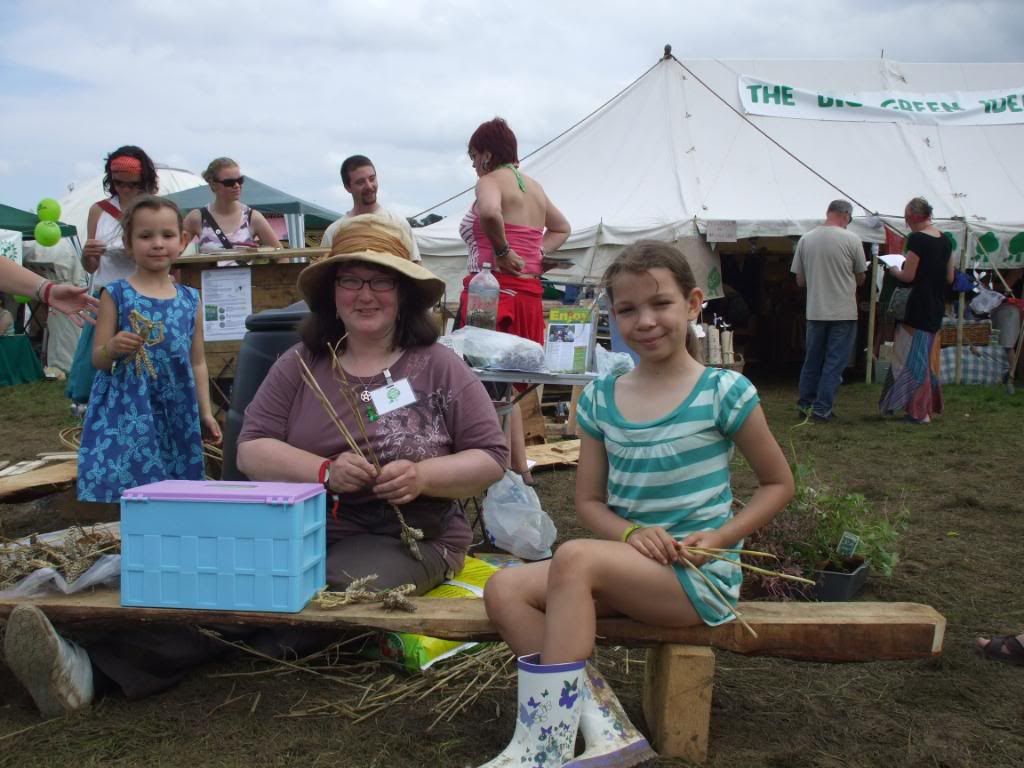 I spent 5 days talking to people about compost...and I learnt SUCH a lot......
I was doing my compostwoman stuff in the "Big Green Idea " marquee...a new charity just launched by Brigit Strawbridge..of "It's not easy being green" TV fame..
I HAD SUCH a good time, mr and miss cw came for a day,,,and had such fun making music work by powering a bike operated generator....I THOUGHT I was quite deep green BUT it just goes to show you can ALWAYS learn something.............
and THAT is what the Big Green Idea is all about.....learning something new...we can ALL learn from it..............