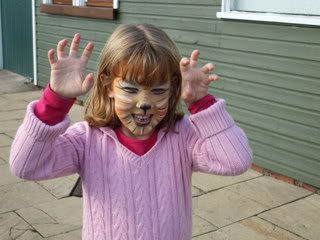 October 28 th and I was being "compostwoman" on the Herefordshire Council Waste Reduction stand at the Flavours of Herefordshire Food Festival.
Although the weather was NOT kind, the festival was good fun and I got the chance to have a wander ( and a taste!) around many food stalls. Sophie Grigson was there and gave packed out talks. The Food Pavilions was our favourite place, where more than 100 local, artisan producers were displaying a mouthwatering array of food and drink which had clocked up the smallest number of food miles possible.
Compostgirl had fun in the childrens area run by the excellent Hereford Waldorf School...and decided to invade my compost bin!!!