It was too wet here to light a Bel fire outside, so I had to manage with what I had....so I lit the woodburner!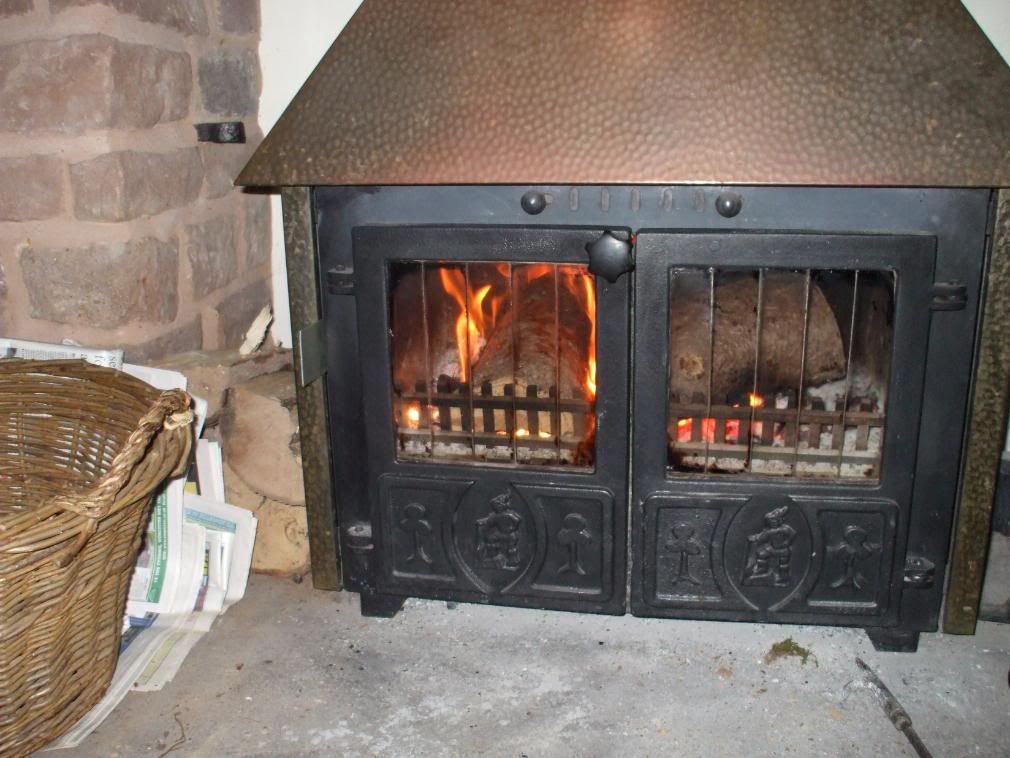 Couldn't quite manage to get the livestock to jump over it...but I did what I could!
Settled down in front of it with a glass of home made cider, after a meal of home grown and cooked food, to listen to "The Lark Ascending"...a piece of music which perfectly encapsulates, for me, this time of year.
I am VERY tired after my efforts of the last 3 days in the woods...and have a busy weekend and week coming up...so need to rest and recharge tomorrow so as to be ready!
Bright blessings and Beltaine good wishes to you all.