I grow the indoor tomatos and peppers and Aubergines in large pots standing in trays inside the Polytunnel. The reason being that the polytunnel ( errected by the previous owners, not us!) was sited on a load of subsoil and rubble dug out from when the garage was built...so the ground is NOT suitable to grow directly into!!
So...I use builders buckets with holes drilled in the base as large pts and plant into them, it works very well, and then the compost goes on the veg garden at the end of the growing season.
I usually grow in bought in Organic peat free potting compost BUT last year I used some of my own compost and made it into a growing medium, which worked well.
So THIS year, I am experimenting. One half of this picture has plants grown in MY compost and the other half has plants grown in my usual potting compost.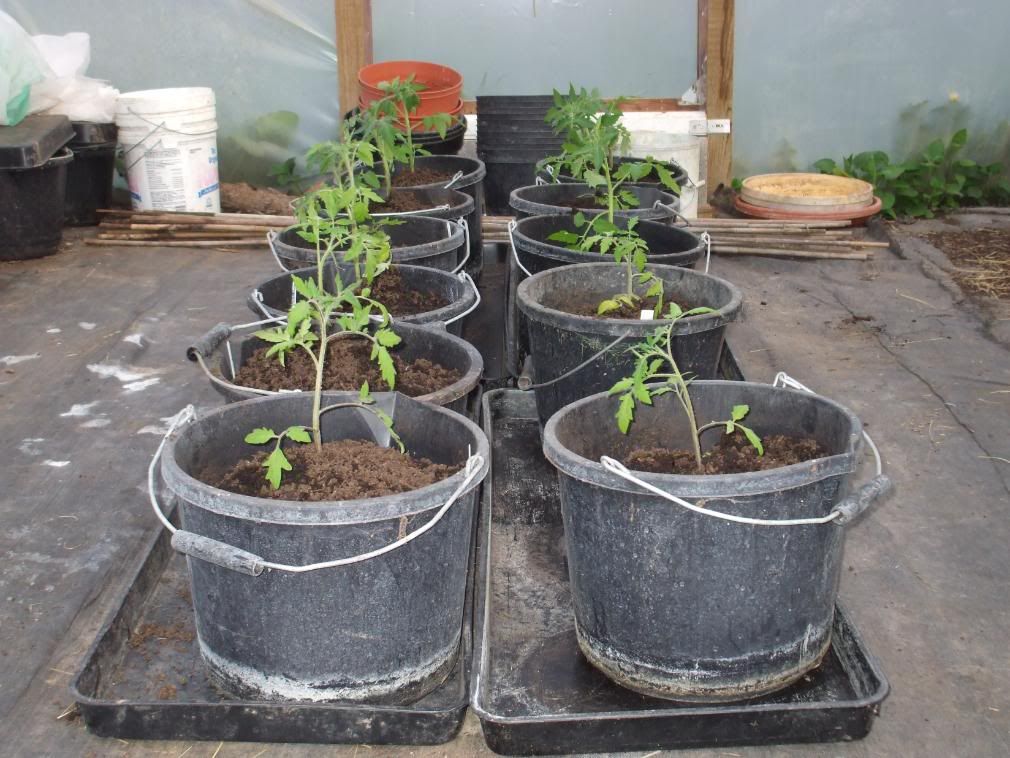 April 25 2008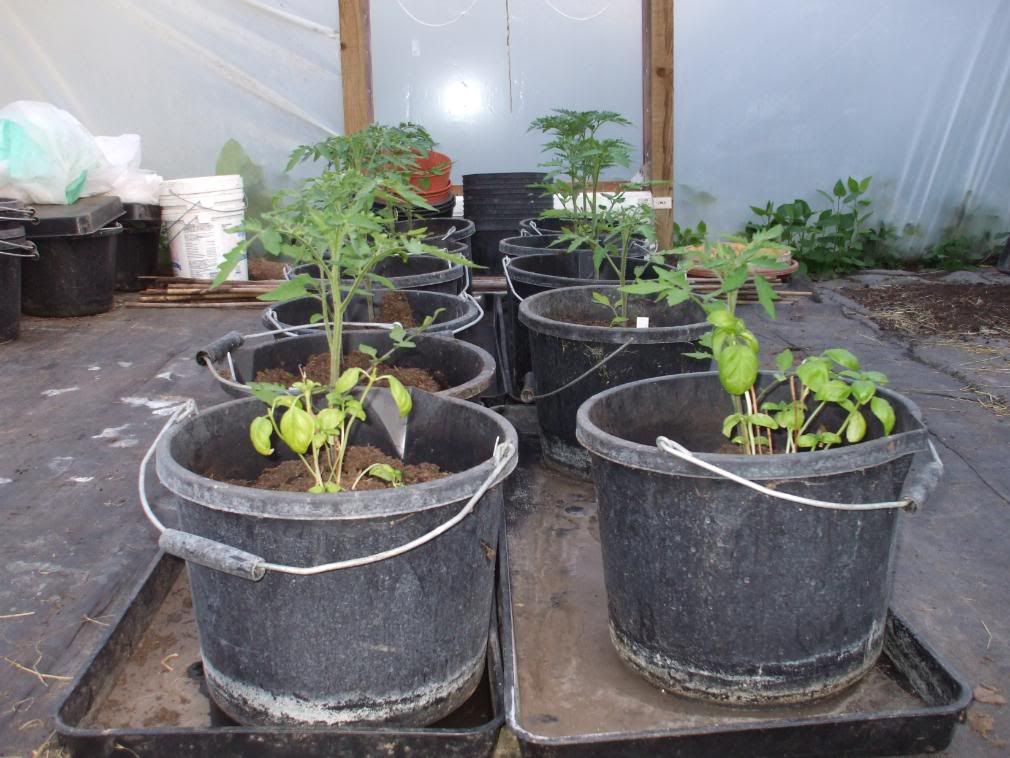 May 2 2008
The plants are identical, from the same sowing and were selected to be as closely matched in health, size etc as possible.
I shall take regular photos and we shall see what happens!!