I still have some compost bin corner posts left over in the garden shed so I have recently taken delivery of some extra boards for my compost bins from the RecycleWorks
...so I can add a few more bins to the line already in the garden.
So, we spent a bit of time today adding 2 more bins on the end of the line, having first cleared the weeds and grass away...
Compostman is currently cutting down all the finished daffodils in the garden and pulling up nettles so I had LOADS of material waiting to be composted!! I also had a collection of old cardboard waiting to be mixed in with the greenstuff....It really helps to build up a collection of "green" stuff and "brown" stuff when filling your bins, as a full bin works more efficiently and composts quicker and hotter.
I started off with a layer of well composted bark shreddings from one of the storage bins then added a mix of paper bits and grass clippings.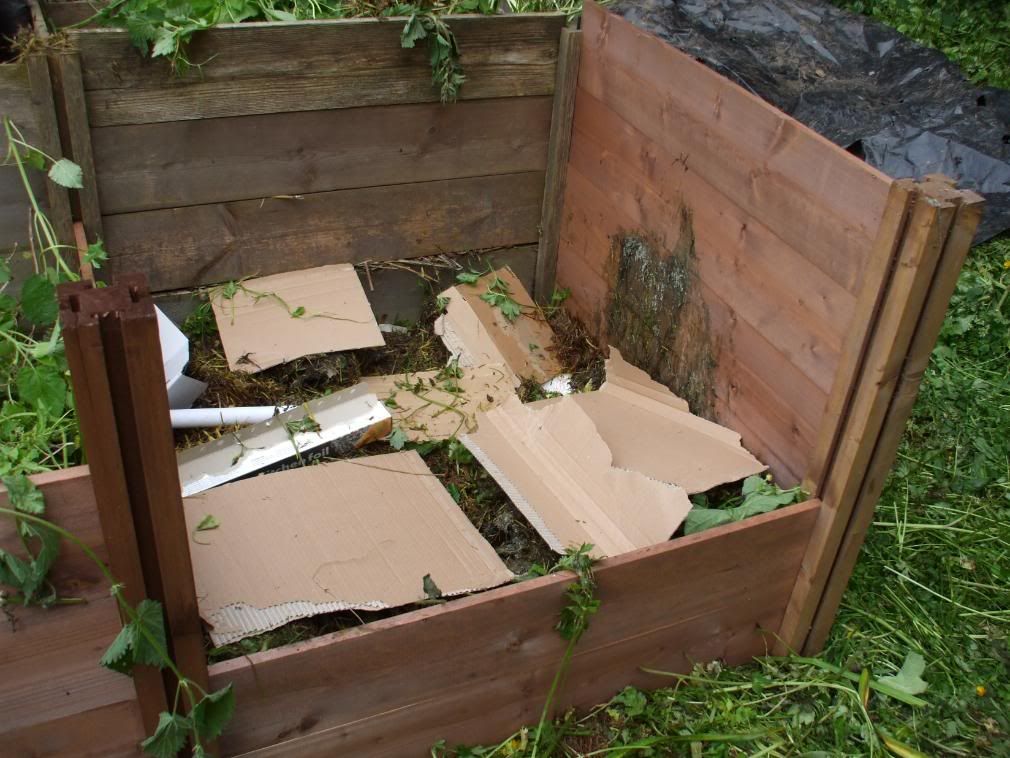 I then added a layer of grass clippings and a layer of very damp cardboard bits on the top.
Then a layer of nettles ( without the roots- they go in a "weedy " bin to make compost which is only used in the bottom of holes...)and another layer of card on the top....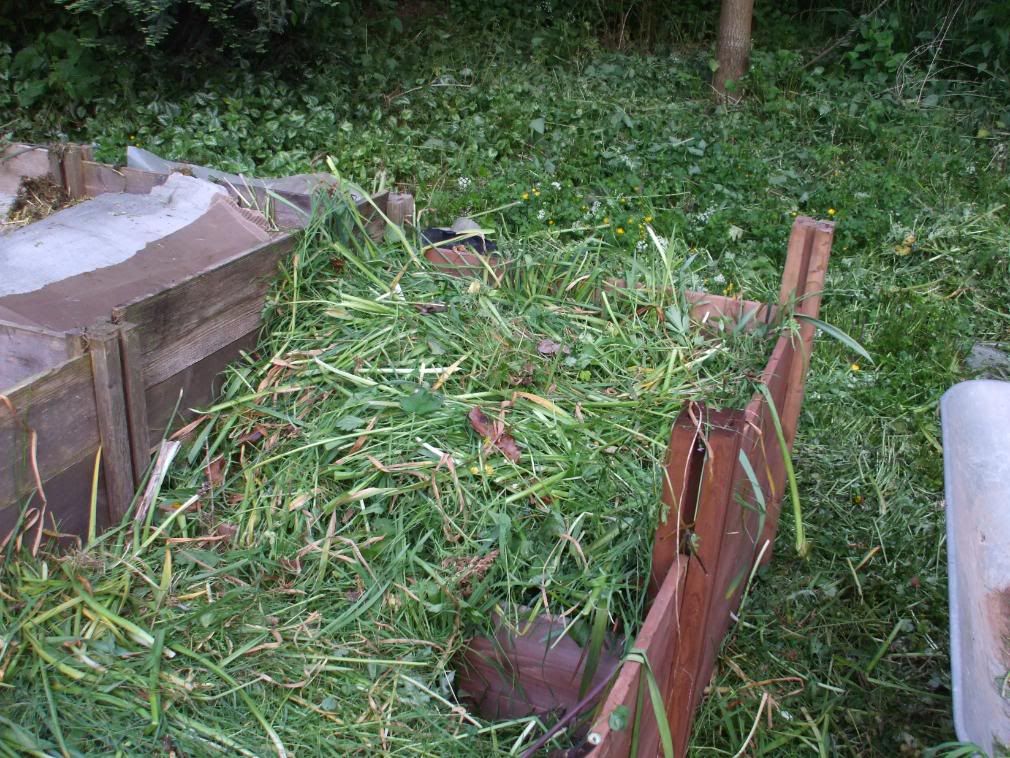 I repeated the layers of green stuff ( nettles/comfrey/grass) and brown stuff ( card/paper) until the bins were full to the brim.
They will heat up FAST over the next few days and then the level will drop...and I can top them up again with alternating levels of green/brown stuff....
making compost is really easy...especially if you can get a good pile of stuff together first!