Compostman has been cutting down the nettles around the edge of the fences recently and whilst strimming a huge clump on the very oldest compost heap...he startled a hen pheasant....and THIS is what she was sitting on.....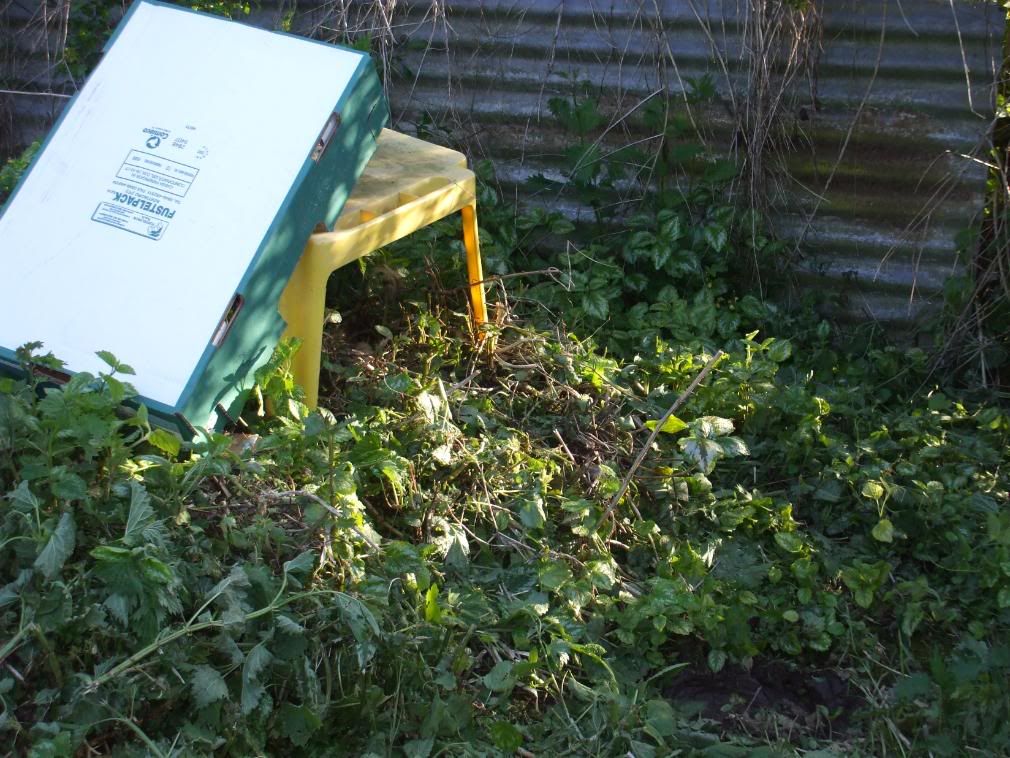 He had cut down most of a substantial nettle thicket, so the nest was now rather exposed. This was obviously a worry, so I put a small plastic table over the nest in the hope the hen would return and carry on sitting on her nest.
And she did!! She seems quite happy to be now sheltering under a child sized plastic table, rather than a nettle thicket!!
Oh and there are 20 eggs in there....I counted next time she was off the nest!
But she is still there now, sitting tight,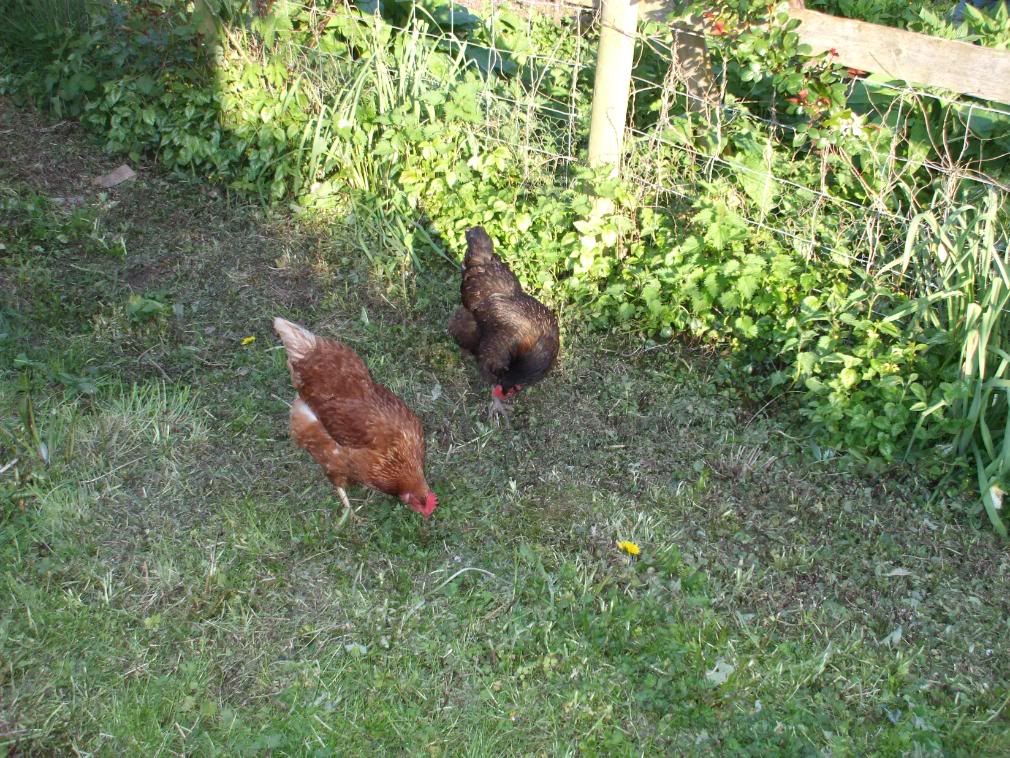 and the hens seem very interested in her also - they keep hanging around her table!