Remember, I am experimenting with growing mixes in the polytunnel? One half of this picture has plants grown in MY compost and the other half has plants grown in my usual potting compost.
18th May 2008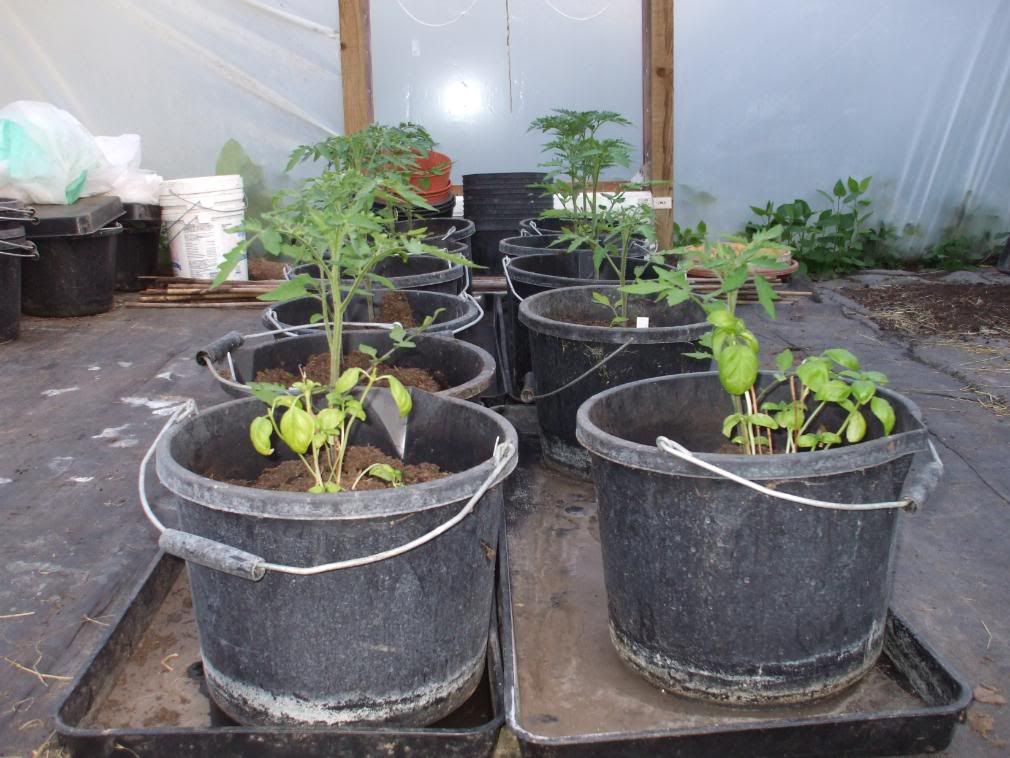 May 2 2008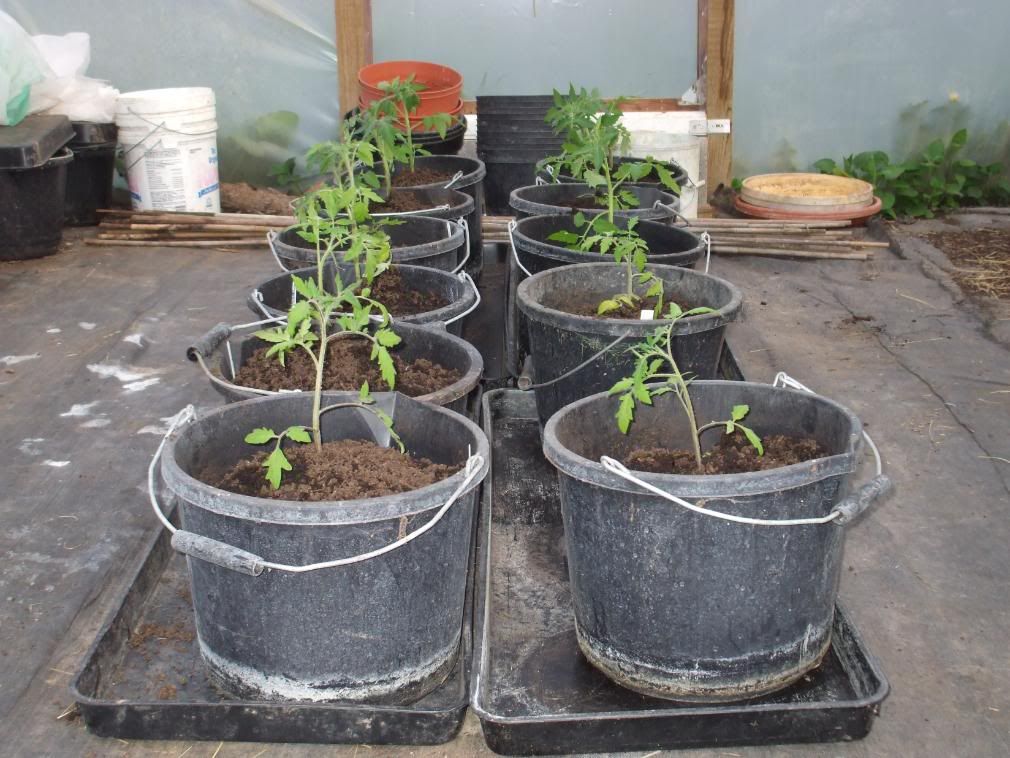 April 25 2008
The plants are identical, from the same sowing and were selected to be as closely matched in health, size etc as possible.
I shall take regular photos and we shall see what happens!!