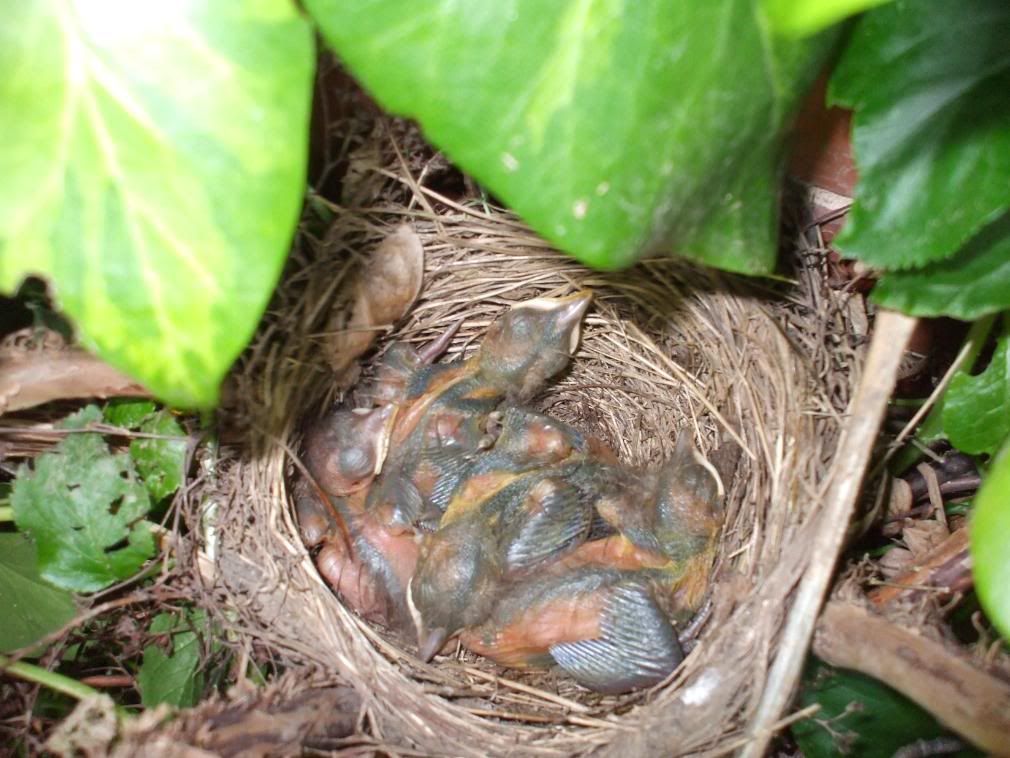 We had this Blackbird nest in the Climbing Hydrangea on the north face of the house...I snapped this last week , but sadly three of the birds were killed by something...
now we have discovered that the last baby bird has died in the nest...
I guess the 48 hours of non stop rain and wind into that wall may have had something to do with it...
also a baby robin flew into one of the kitchen windows today and broke its neck...
despite all the windows having RSPB bird silhouettes......
Mother Nature can be sad sometimes...........