I have been doing my "compostwoman" stuff at an event in Hereford for the last couple of days...this event tied in and celebrated "Earthwatch Day"...it was a series of stalls and talks at the Kindle Centre in Hereford...spread over 3 days.
My compost stall...I think it looks good now!
Some of the other stalls, just before the event opened and the rush began!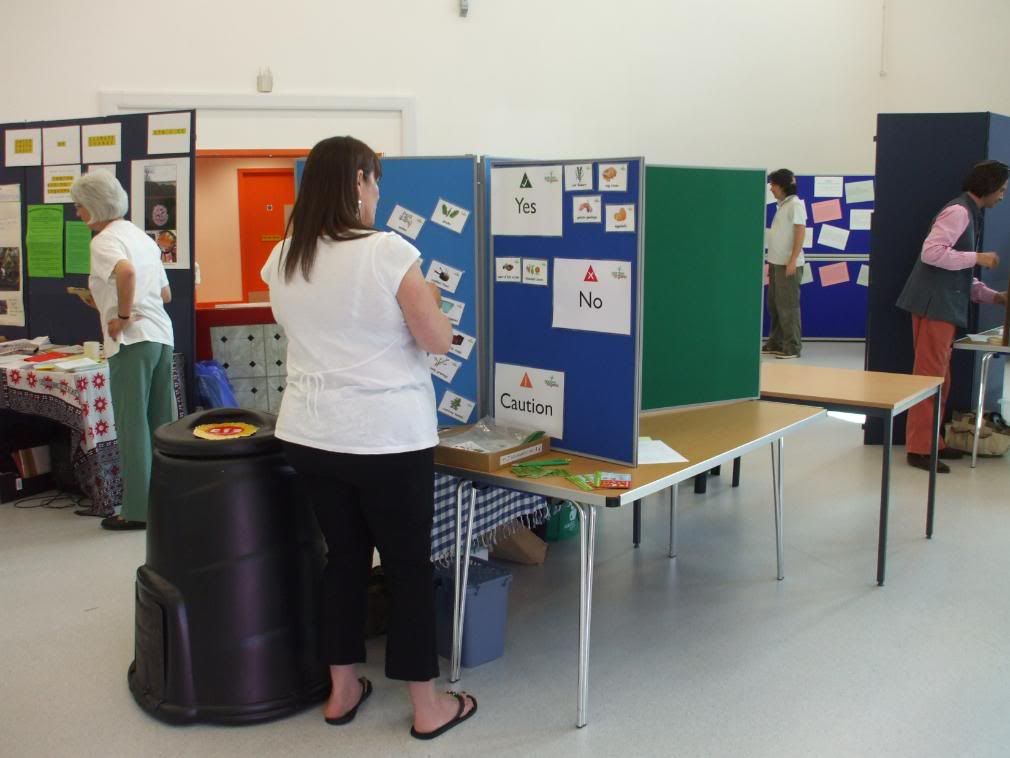 A lady playing my compost game...( you have to decide what goes in the compostbin..)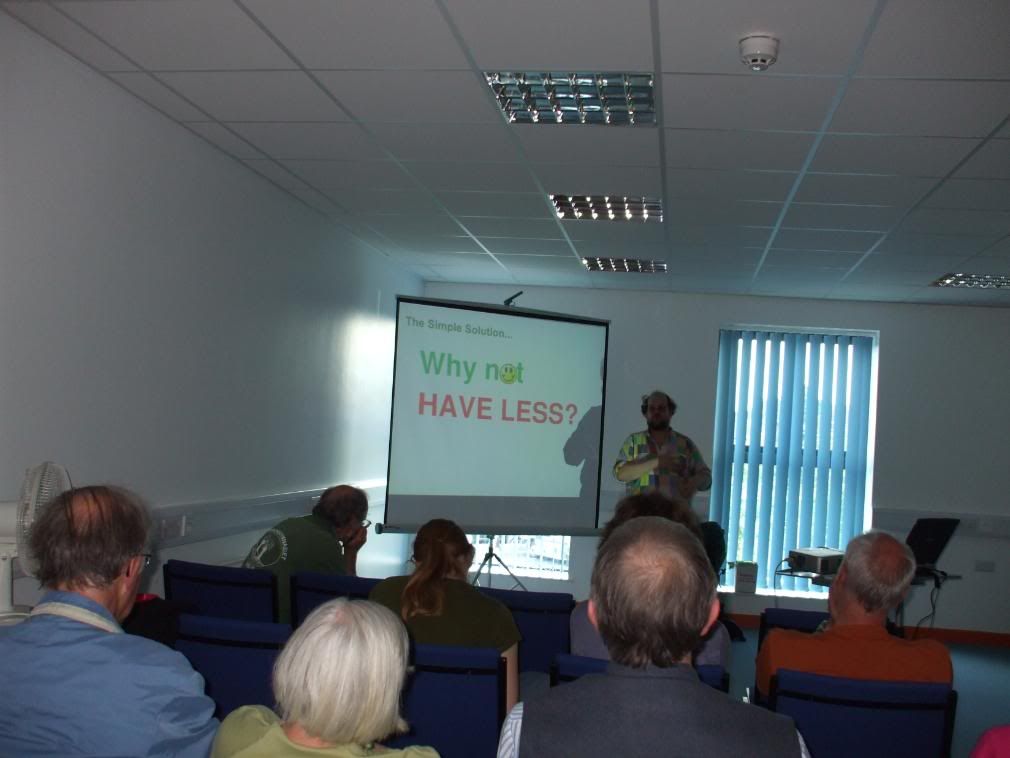 and finally...my friend and collegue from my environmental advocacy days...Paul Mobbs giving his VERY informative and interesting "Energy without Oil" talk...he is REALLY good and his book is a very good read indeed( If you EVER have the chance to go and hear him speak....DO SO!)