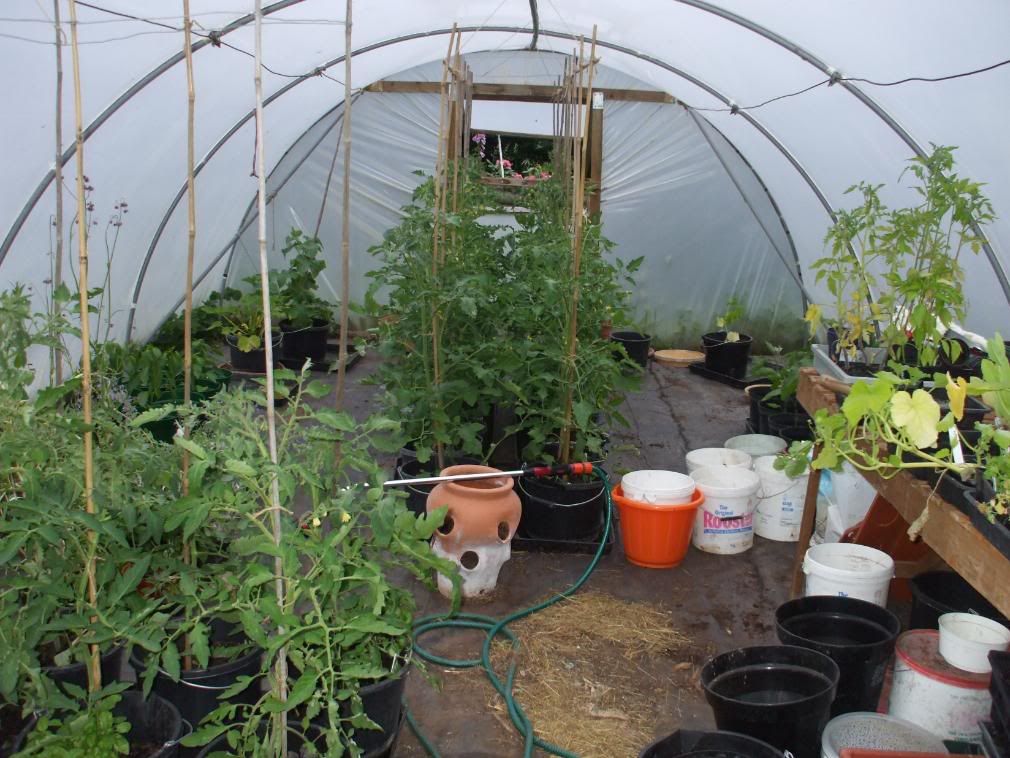 Well the compost versus bought potting compost competition seems to have a winner!
The tomatos planted in my home made compost are setting fruits well ahread of the commercial peat free compost planted plants...and they look sturdier and bigger also.
We could really do with some rain here...my beans are looking a bit sad...I think I need to water this patch and then mulch the ground with grass clippings to keep in the moisture.
Some Ox Eye daisies growing by the garage..we have millions of these and they are very beautiful.