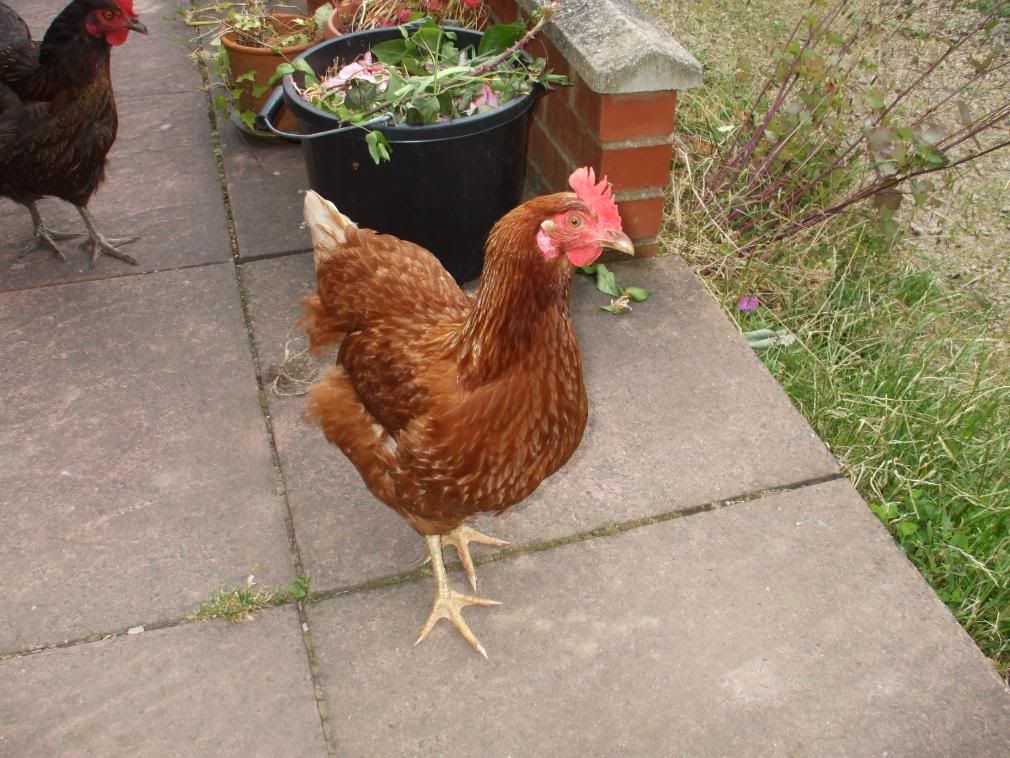 Ginger is
still
happy and eating etc...can fly to perch on a branch 5 ft in the air...resists any attempt to grab her..and is the picture of rude health EXCEPT her tail feathers still droop a small amount BUT she is now waggling her tail again...so I guess she will be fine!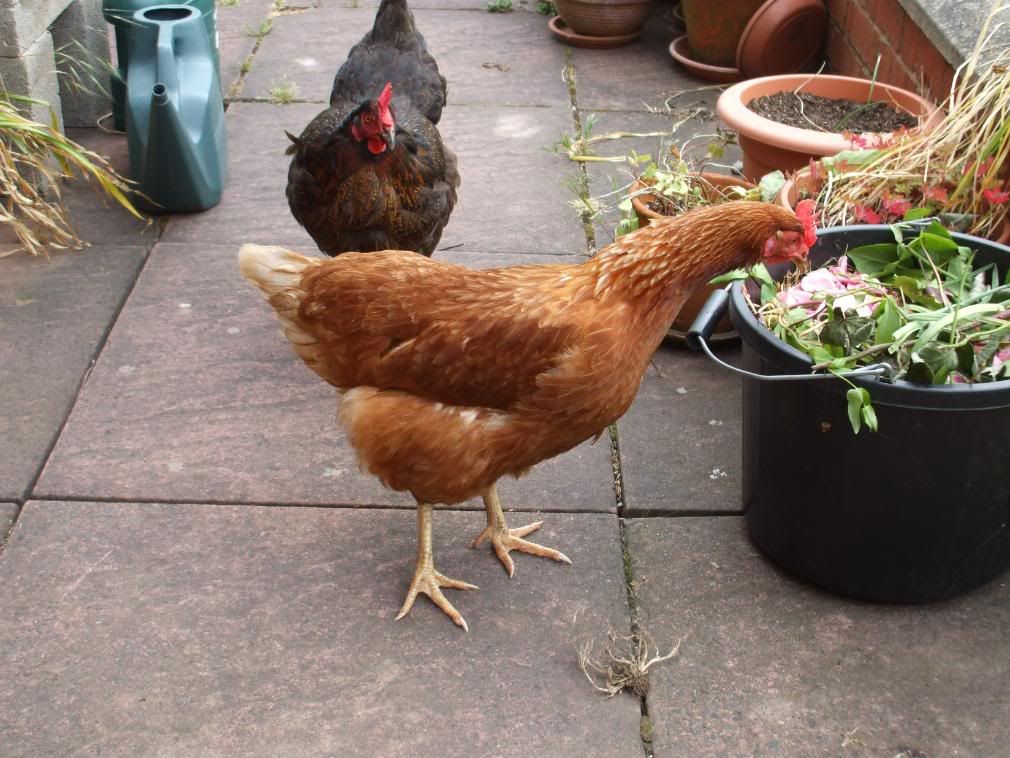 AND ( best of all...) she will come to me for food and let me pick her up again...
so she has obviously forgotten what I did/has forgiven me for it......
so she got some strawberries as a special treat today...
and Henny seems to be sitting in the nest box A LOT and making a crooning noise.....I wonder if she is going broody??