Hmm..I have lots of gaps in some of the rows of spuds.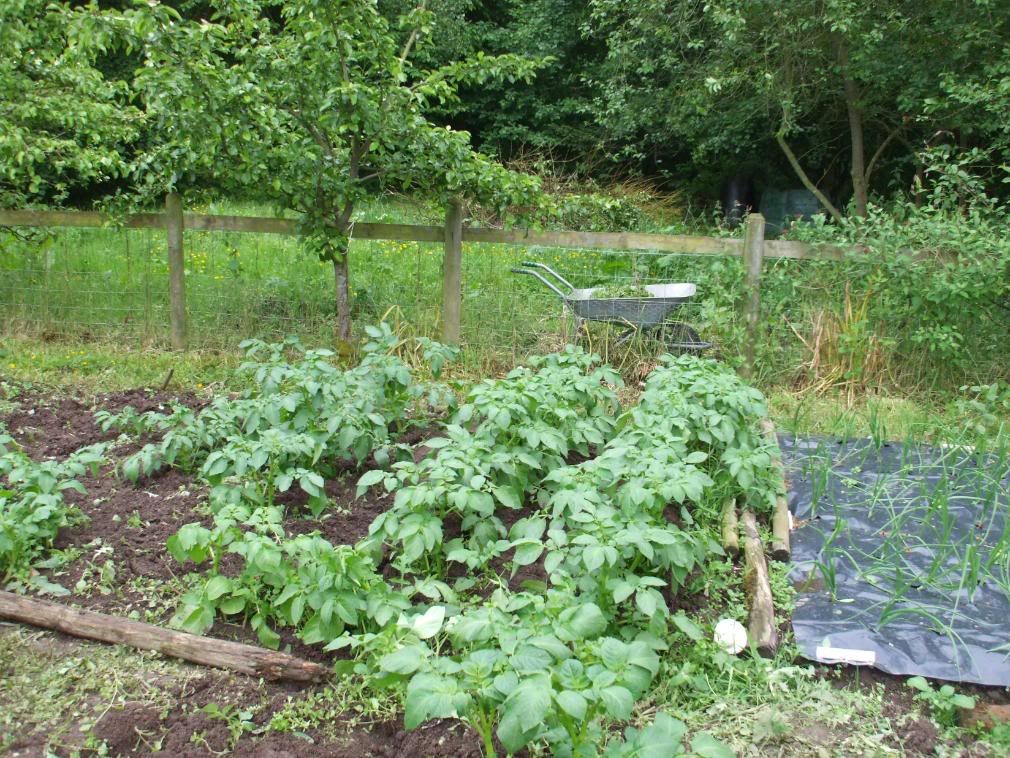 Curiously the Verity I planted a few days before, and a few days after , are fine...
but THESE 2 rows of Verity and a row of King Edward are a bit of a mess.
I have established ( by dint of digging them up!) that the spuds which haven't grown have just failed to grow, gone rotten and are smothered with eelworm...I have replaced (in a slightly different place!) the failures with new seed potatoes, but I am a bit pessimistic that this will be ok.
Still the Onions are looking good now after all that rain!
Fingers crossed for the rest of the crops.