I have Snowdrops all over the garden...I LOVE Snowdrops, so delicate but so tough!
They withstand the cold weather and nod their heads so bravely in the bitter winter winds.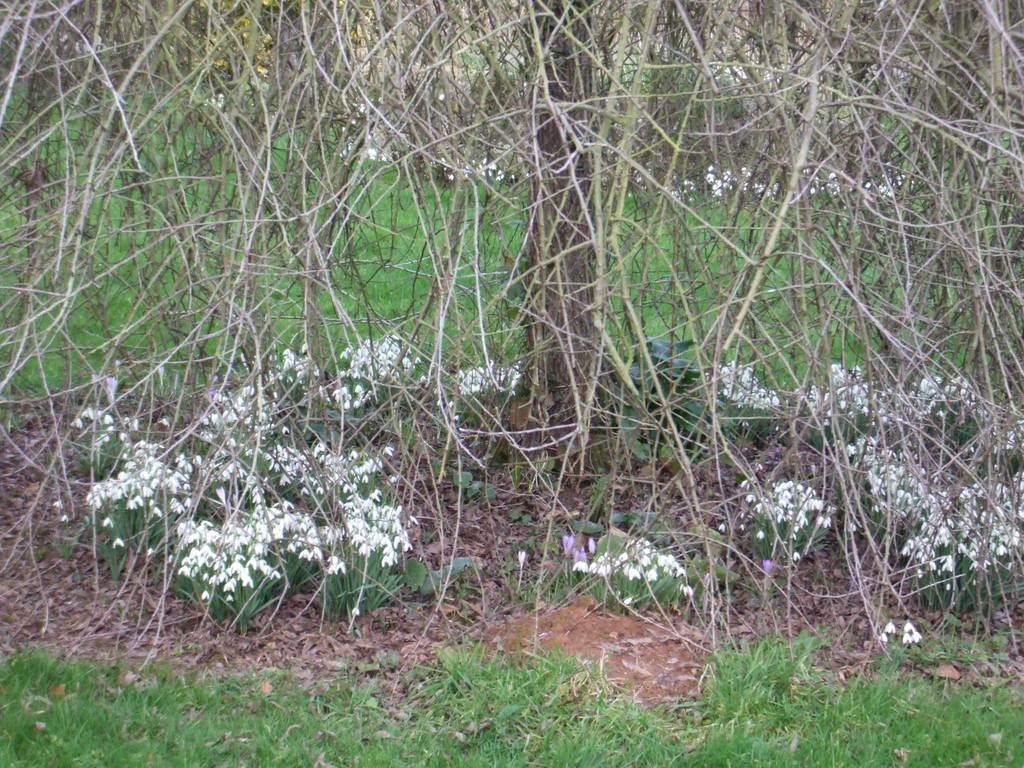 The ones under the Weeping Pear Tree are especially lovely this year...the earth mound in the foreground is where our beloved Monty Puss is buried..