Some pictures from tree felling today. We have LOTS of trees and some of them have grown too big and are blocking the view or starting to cause various problems, so we cut them down and use them for heating . This is GOOD as it saves us burning (fossil) fuel oil.
BUT it does mean chopping down perfectly nice trees sometimes which are just in the " wrong place"...which is a little sad for us.
BUT we DO have 3 acres of trees like it.......about 1200 trees in all...so there are plenty more for the wildlife!!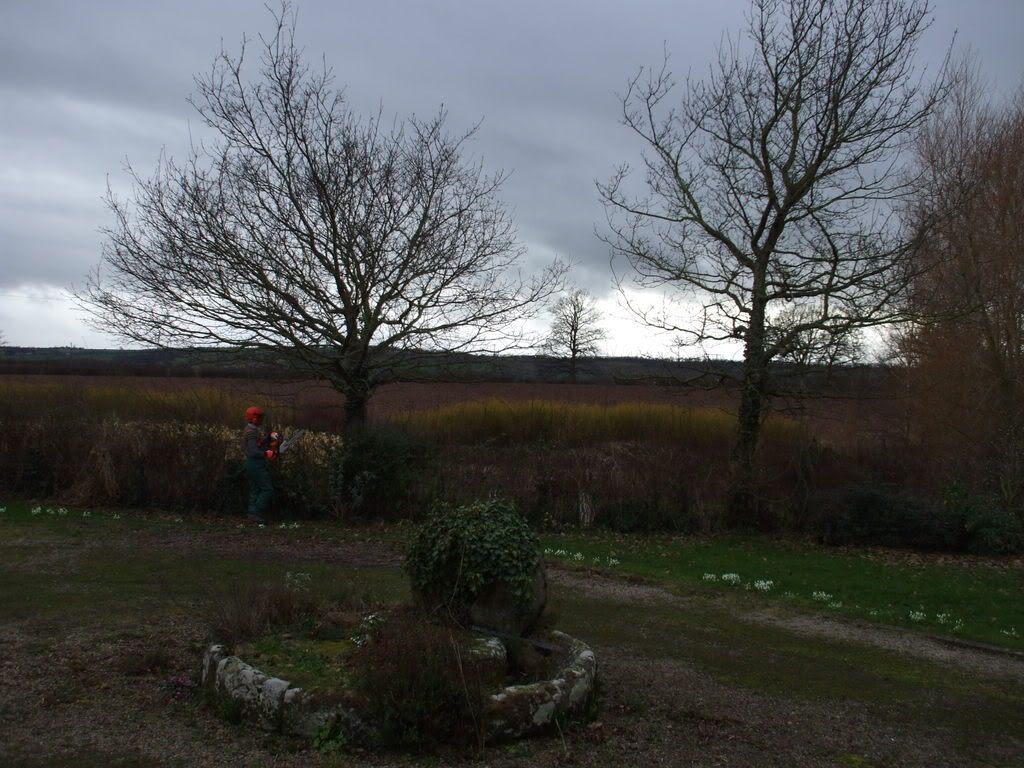 So mr cw got togged up in his chainsaw PPE took chainsaw in hand and " did the deed"...This was the view before
and this is the view after.. we now have a clear view over the fields to the Ridge in the distance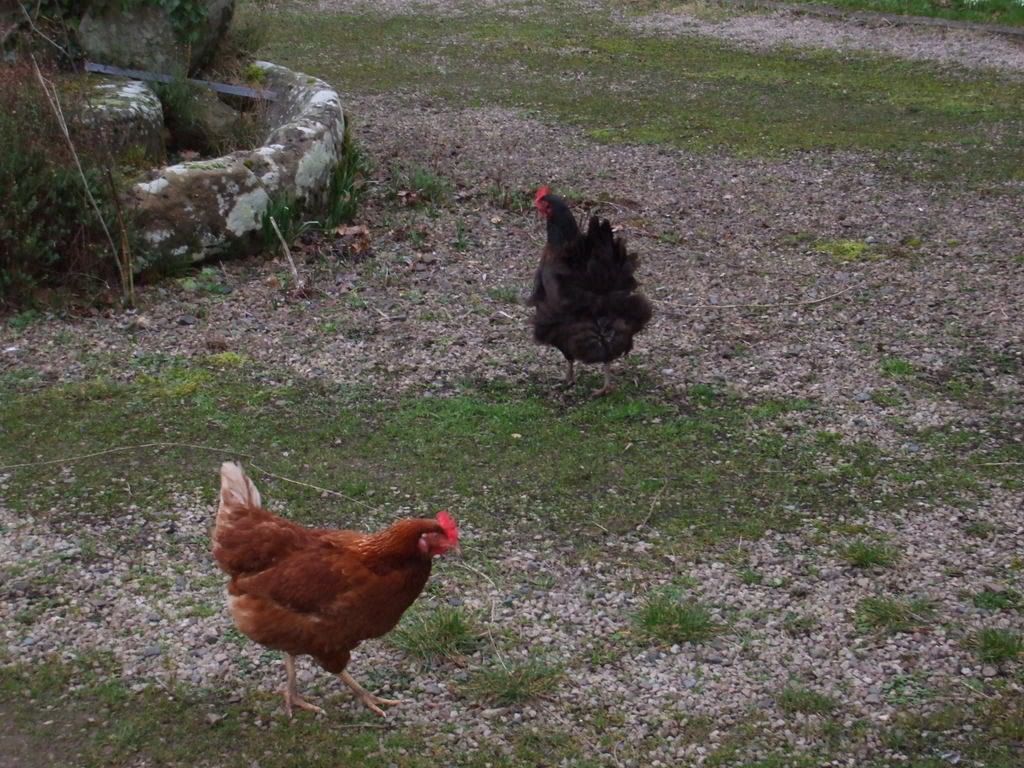 And the Hens "helped" as is usual!!