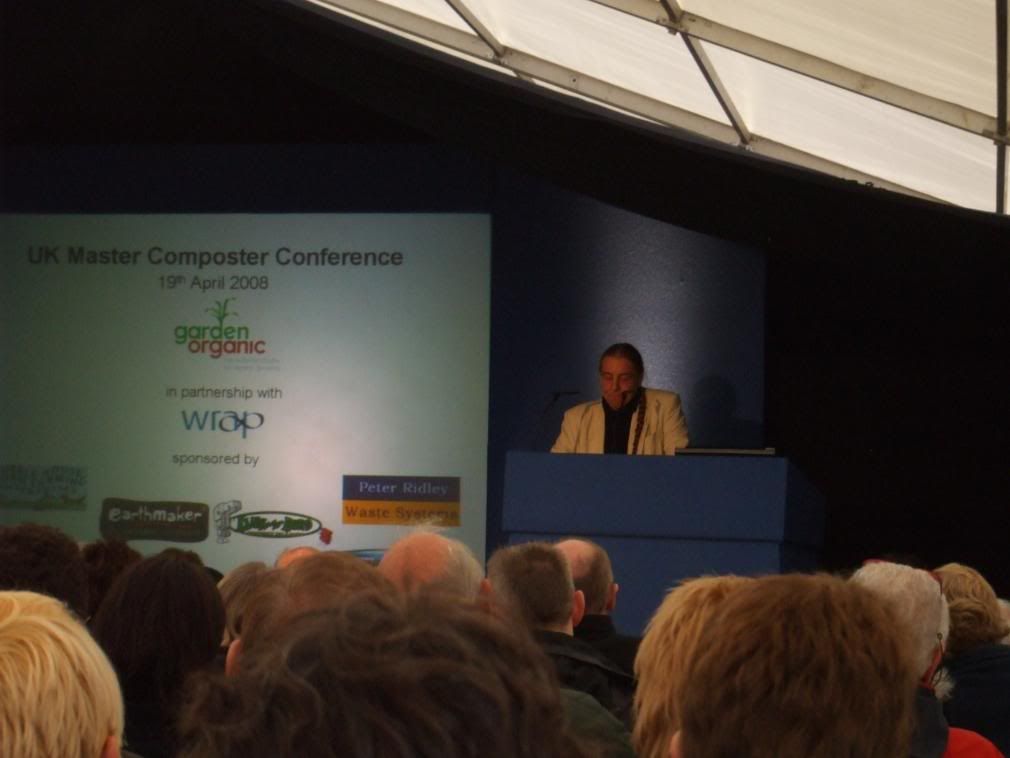 I have had a VERY long day today...I have been at the 2008 Master Composters conference at Garden Organic's Ryton HQ.
As always, it was a very inspiring day, Ryton is a wonderful place to vist and the speakers were thought provoking and stimulating.
I won't go into more detail, except to say I was in the final 3 for three awards but didn't win any...but the people who DID win have made me think about all the other, extra stuff I could do to help people compost more of their waste!
Bob Flowerdew gave us all an AMAZING talk....he was inspiring! If you ever get the chance to listen to him speak grabit with both hands, is all I can say.