Here are some pictures of my composting area. I have just mown the grass ( dodging the rainshowers- will it NEVER stop??) with my trusty push mower. More greenstuff for my bins!
The early spuds in the new raised beds are starting to show above the soil but I suspect the Artichokes have been eaten by mice or squirrels.....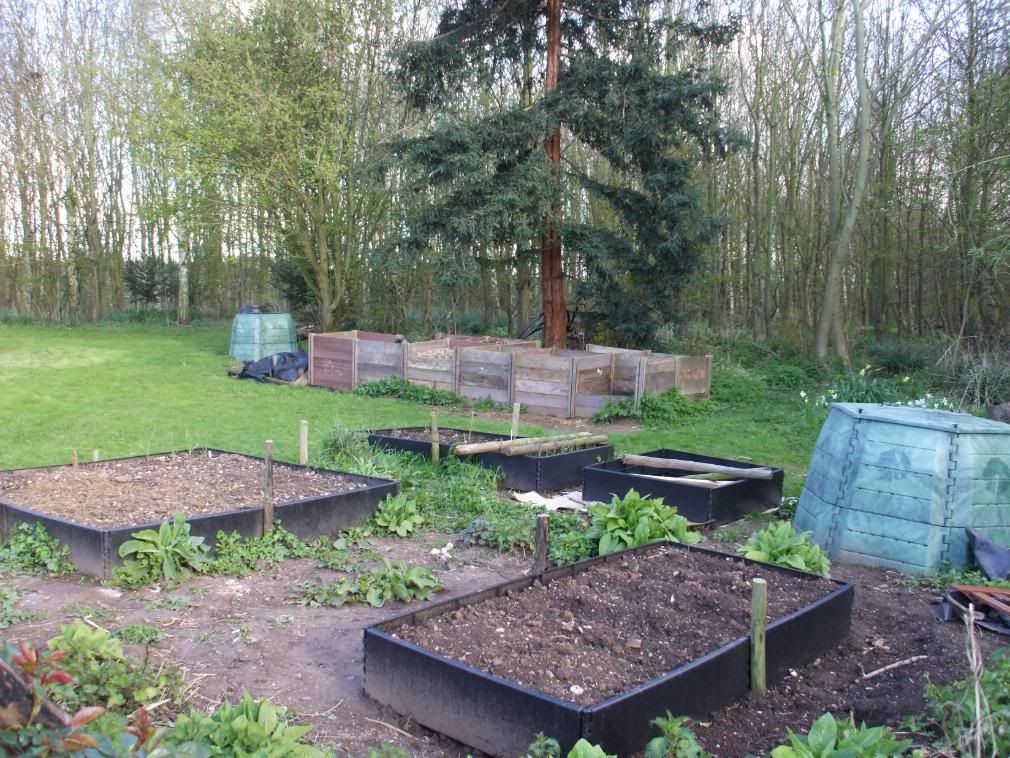 I removed the wooden slats from one of the bins to see how my friends the worms and insects and microbes were getting on with composting...and see what I found! Decomposing stuff up the top and then a beautiful layer of freshly made compost all the way down to the bottom of the box.Ah, the magic of compost. Throw in stuff which is waste and get out for free a valuable resource, which you would otherwise have to pay for!
I LOVE Composting!