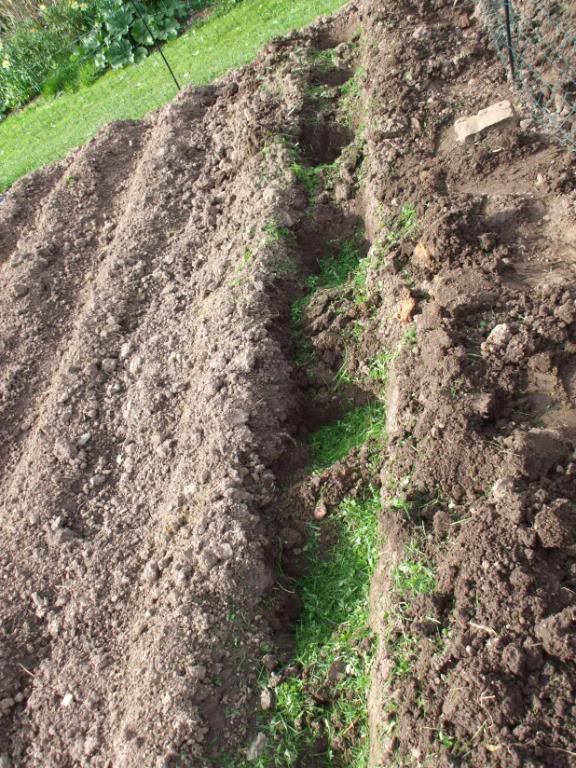 I have planted more rows of spuds today..another 2 rows of Verity Maincrop.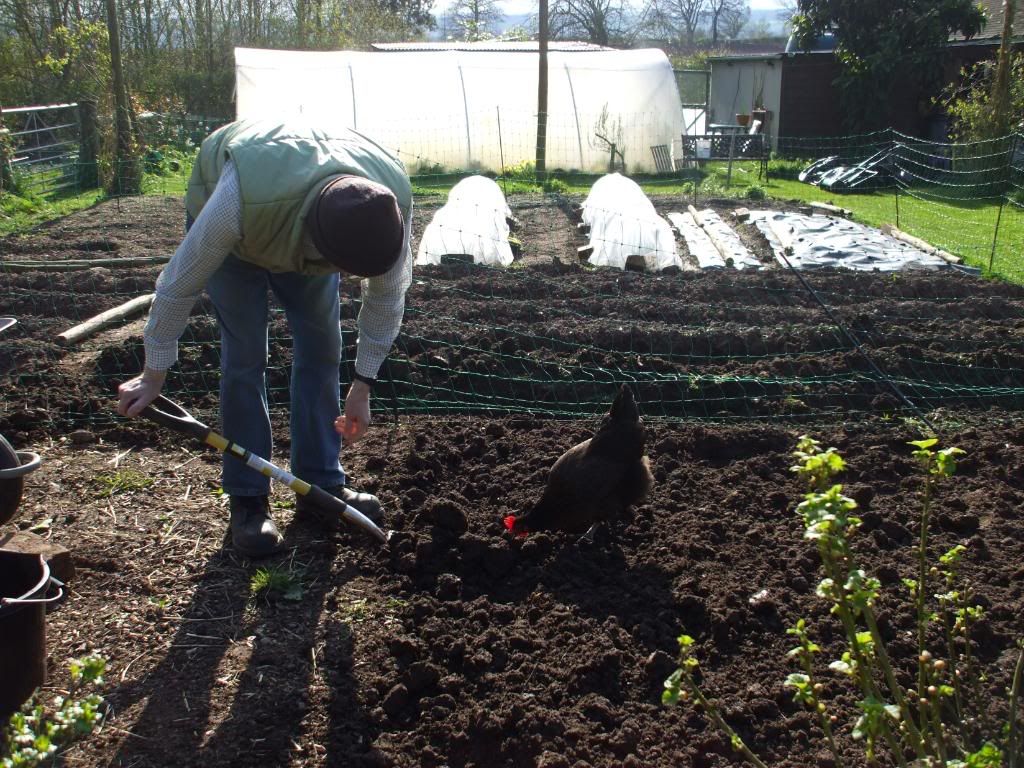 Compostman was digging over a patch today and the hens were allowed on there to "help"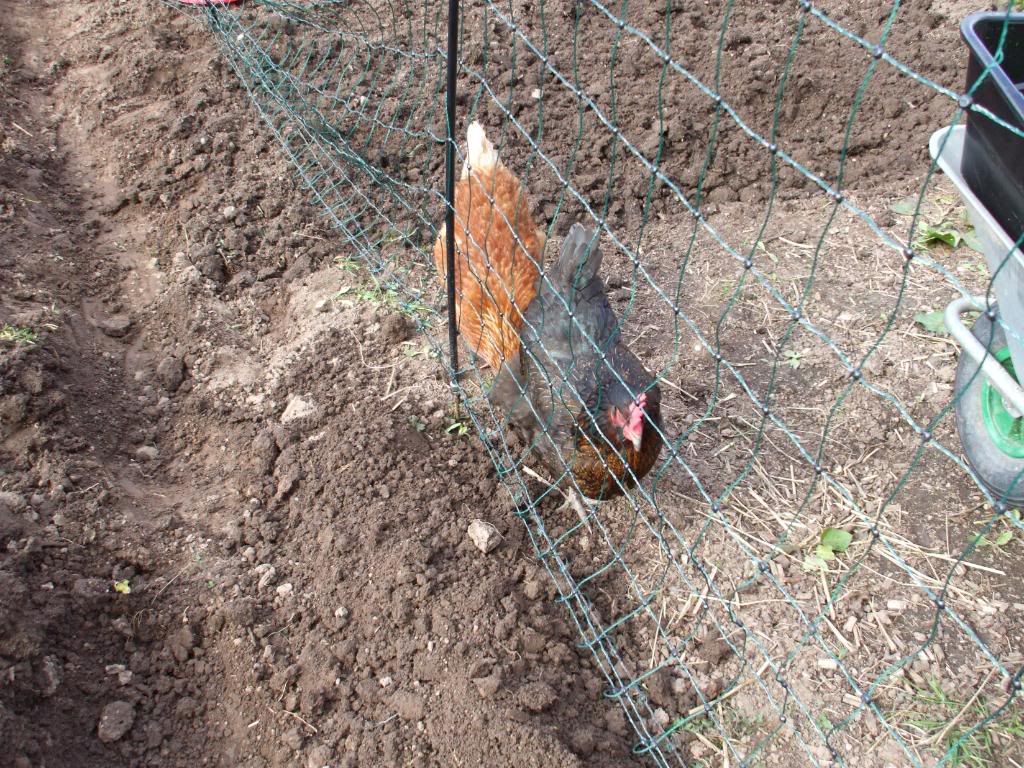 BUT We have put a 50 m length of electric fence netting around the veg garden so the hens cannot get in to dig everything up...
and they were VERY miffed that they couldn't get in to flatten the potato ridges I have made HOWEVER hard they tried!!