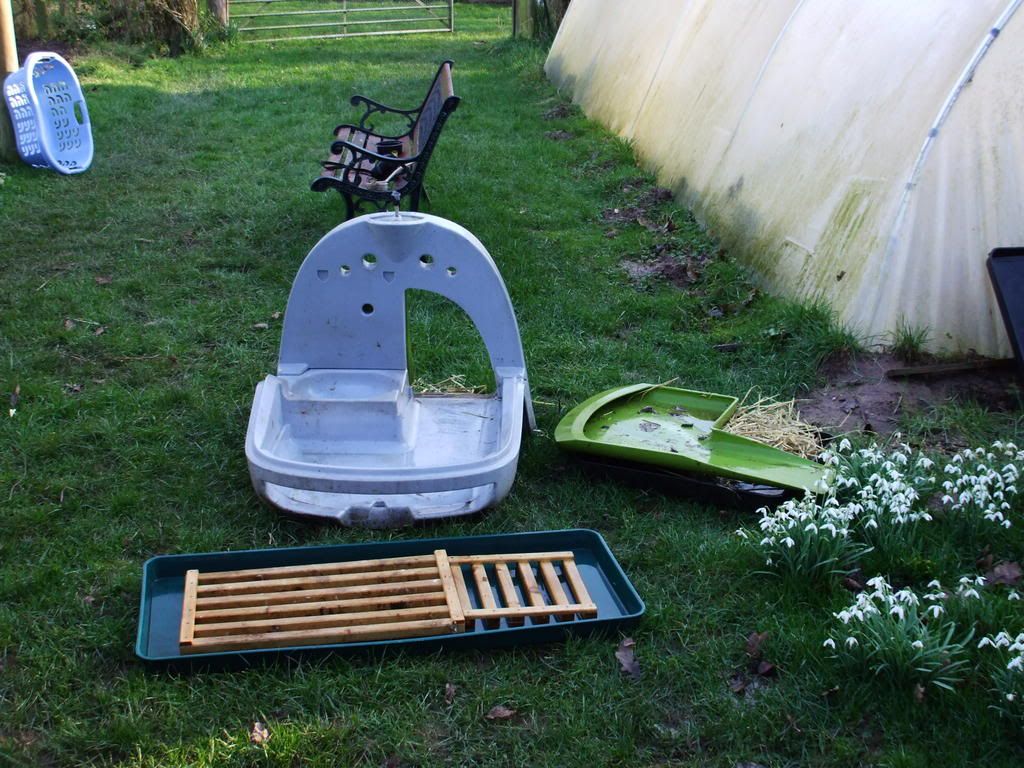 Here are a couple of photos showing how easy it is to take an eglu to bits for cleaning..undo a couple of nuts...lift off the top, remove the slatted perching bars for a scrub..I have 2 sets so I have one set drying and can put a clean set back...
Hose out the inside to kill any nasty mites..., dry in sunshine (or with a towel if there isn't any!!)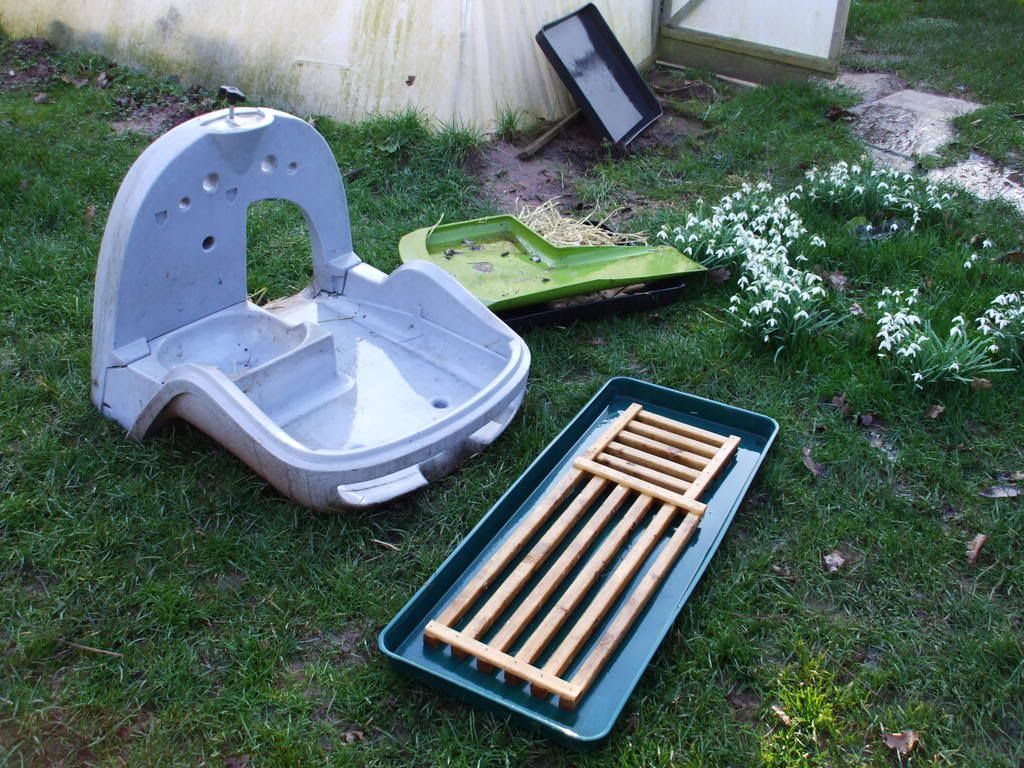 put back togeather, reassemble in about 5 mins...and hey presto the hens have a nice clean run, with fresh straw, clean perching bars and fresh food and lots of chippings to scratch in , inside their run....
We also moved the whole run and Eglu to another part of the Orchard and moved the electric fence so the girls were on a fresh bit of land..