Have just completed a major overhaul of the "Bamboo" shrub bed.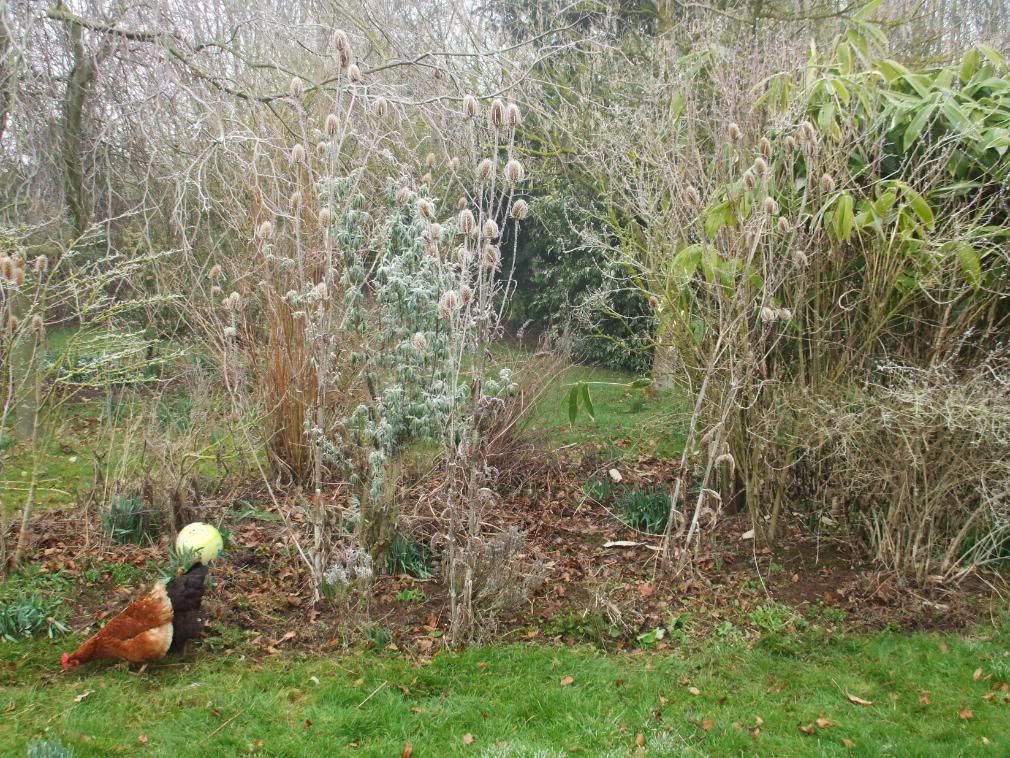 Here are some pictures of the hard work, I have not pruned and cleared this bed to this extent for 7 years as I have either been too unwell or too busy or the weather has been too dreadful in previous years.....but this year the weather is kind, I am feeling a little stronger day to day AND am actually ahead of the outside jobs list for once!!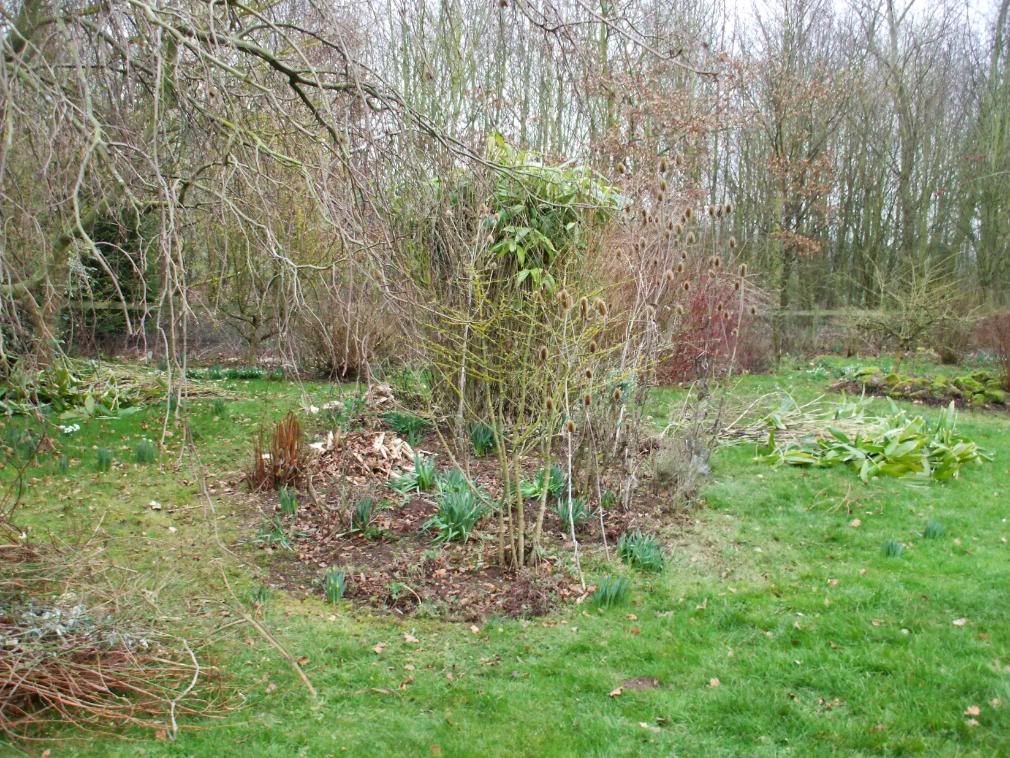 So.......I dived in armed with loppers and the shredder, to tackle the very overgrown Bamboo...and rake up all the dead stuff...and prune the various shrubs back into some semblance of submission....
And this is the end result...for now at least! I have to fork it all over and plant up some Crocosmia Masonorum and various Cordylines and Lavenders and other plants, but for now....Job Done!!!