In my last post I showed you a side view of our sundial...but I suddenly thought
"you need to see what it looks like on top!!" so here it is!! it says " Let others talk of stormy showers, I only count your sunny hours"
Also a view from my kitchen window at this time of year.....



And as we are marking the passage of time, some photos of a fabulous Herefordshire sunset for you to enjoy....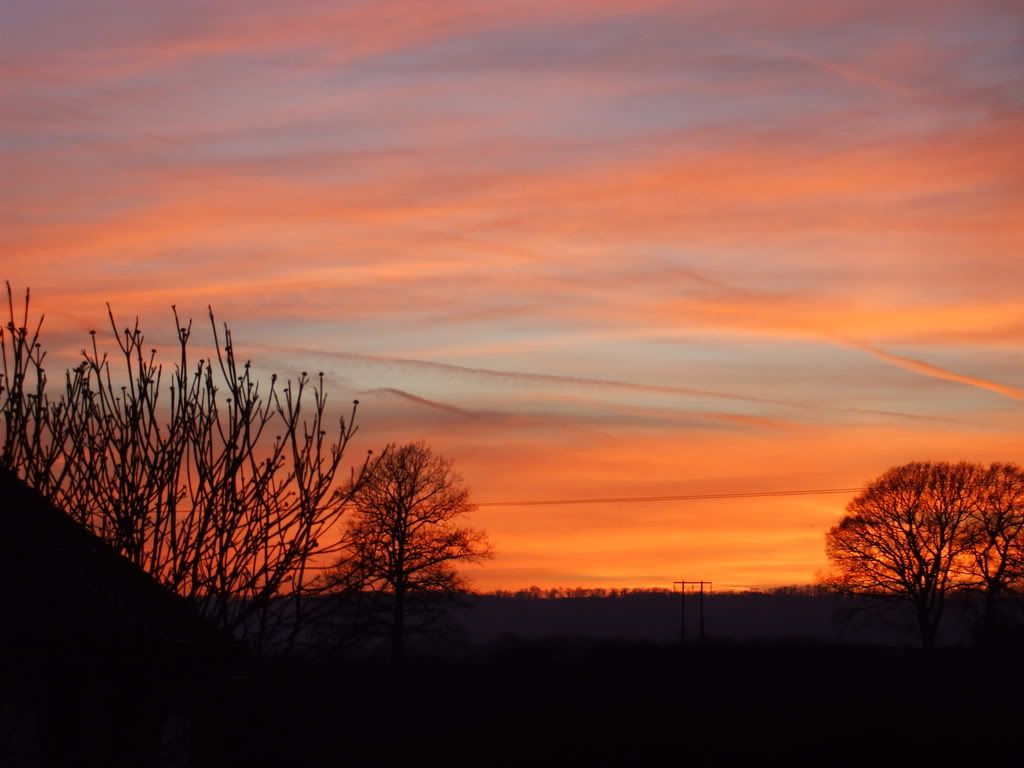 I took these, leaning on my rake, at the end of a VERY long, hard day of work...somehow it made them feel EVEN more special to me because I had worked hard..I appreciated the pause in my life to stop, look and enjoy the sunset....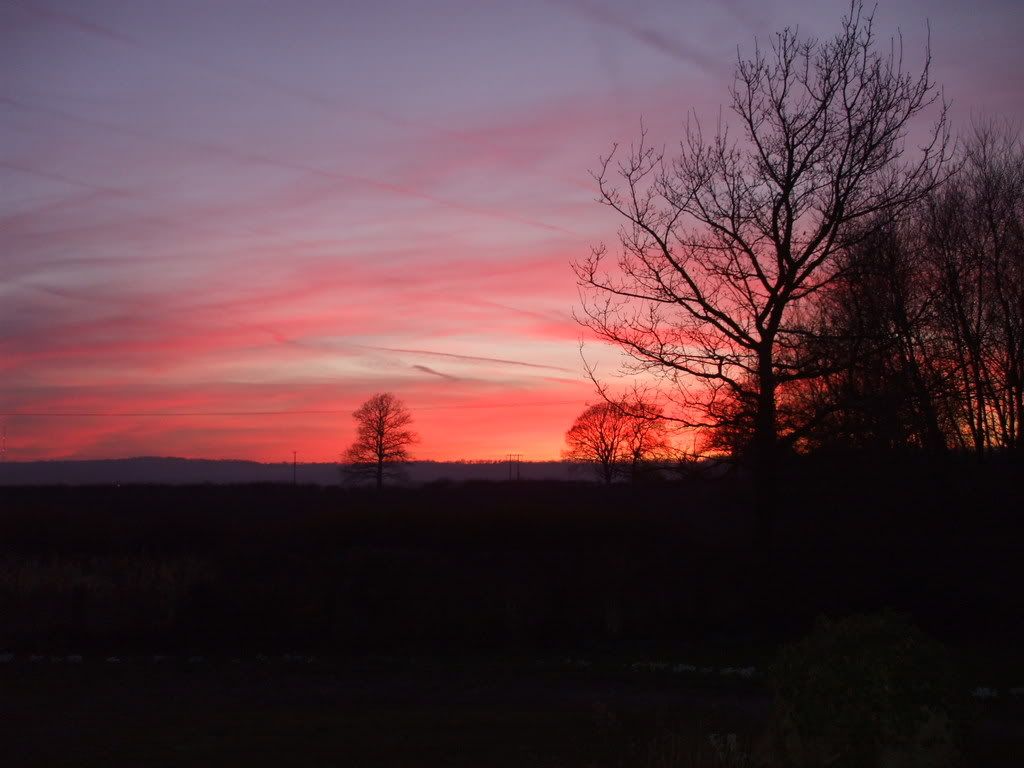 I am lucky, my life allows me to experience this sort of moment as a natural part of my day...but EVERYONE could stop, pause and just ENJOY the moment...and just BE....

Try it!! You may find it VERY addictive!!

;) ;)