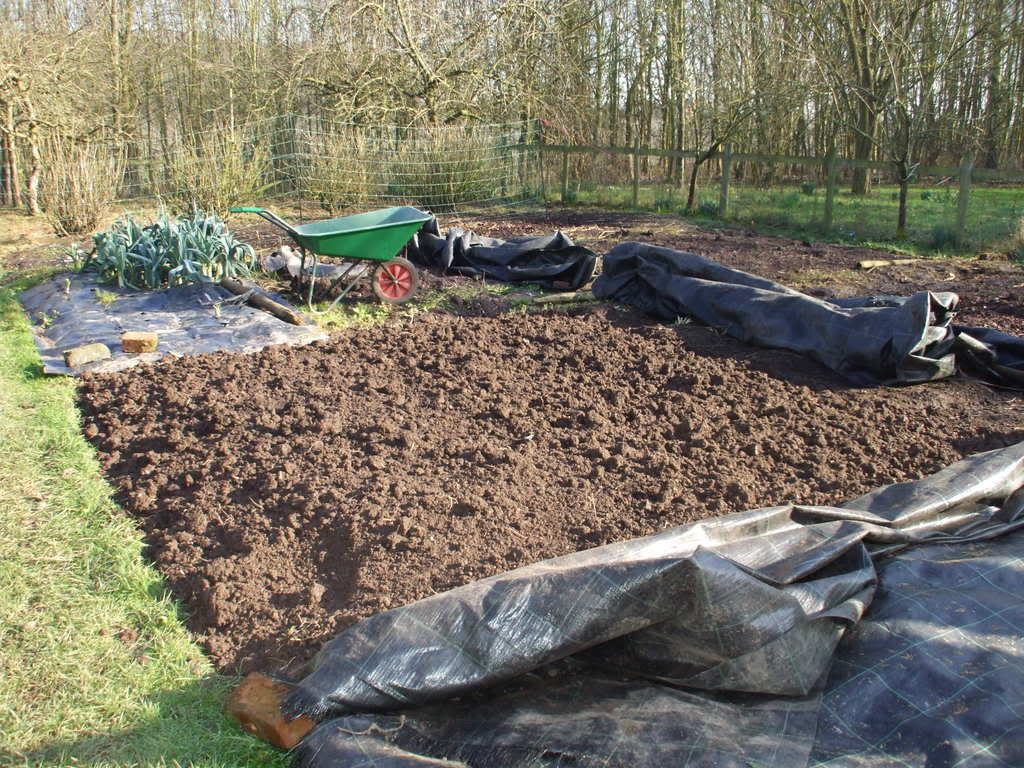 As we have had such sunny weather, the ground has begun to dry out and be ok for turning over so here is the freshly dug parsnip bed.
We LIKE Parsnips at Compost Mansions!!
I usually grow Chase Organics "Tender and True" and "Avonresister"...both very good varieties. I grow some in loo roll tubes and dig a deep hole and transplant the whole loo roll into the ground when the parsnip seed has germinated, as well as some seeds planted direct into the ground.
Also as compostman has been cutting down trees and tall shrubs lately he has been tidying up the log store....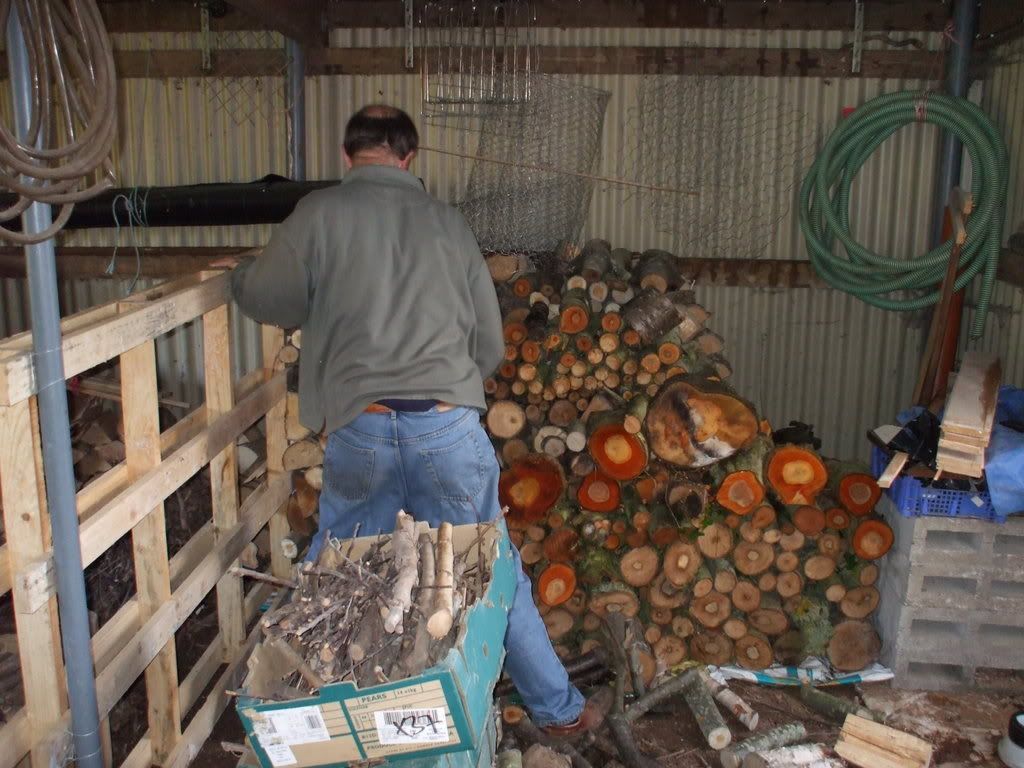 And has made a new bay for new wood..the other 2 bays are "2+ year old" and "one +year old" ....we are currently burning the 2+ stuff and very good it is, too...
I have also been sending our some of my saved seeds to various friends...I am a member of Garden Organic's Heritage Seed Library and every winter I get to choose some endangered seeds from an extensive selection...I grow and eat them AND I save seed from them...and I share them with friends, school...ANYONE who is willing to grow them and protect them..as long as no one is making commercial profit from them its great ( and commercial profit is OK, too, but Garden Organic need to get a cut!!)
I LOVE the HSL "Purple Giant" and "Canadian" climbing French Beans..we have given up growing Runner Beans in preference to these as they are SO good and freeze SO well!!
Also Tomato "Aunty Madge" and "Black Russian" and Leek "Colossal" These are WONDERFUL old varieties and deserve to be kept alive...but if no one grows them, as they are no longer commercially available, they will die out.
SO...JOIN GO'S Seed Library and GET GROWING HERITAGE SEED!!!!