A BIG thank you to the lovely ( and she is , I have met her in RL!)
Wren
who has given me not one, but 2 awards! Thank you sweetie!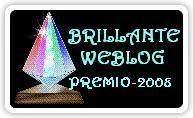 the rules are :-
1. Put the logo on your blog
2. Add a link to the person who awarded you
3. Nominate at least seven other blogs
4. Add links to those blogs
5. Leave a message for your nominees on their blogs.
So I now will think of people whose blogs I like to read and nominate them!
But not just now as I have VERY IMPORTANT THINGS to do outside with the Broody Ark and Sweetiepie....no awards given for guessing what is happening!!!!!