I picked the last of the tomatoes , because there is Botrytis in the Polytunnel and I don't want my precious crops to go mouldy! Its has been SO wet and the moulds have come a good few weeks earlier than normal. BUT its good that I got all my stuff in early , too so they were ripe early!
IF I had put in the toms in the Polytunnel at my usual time I think I would have had an absolutely crap harvest!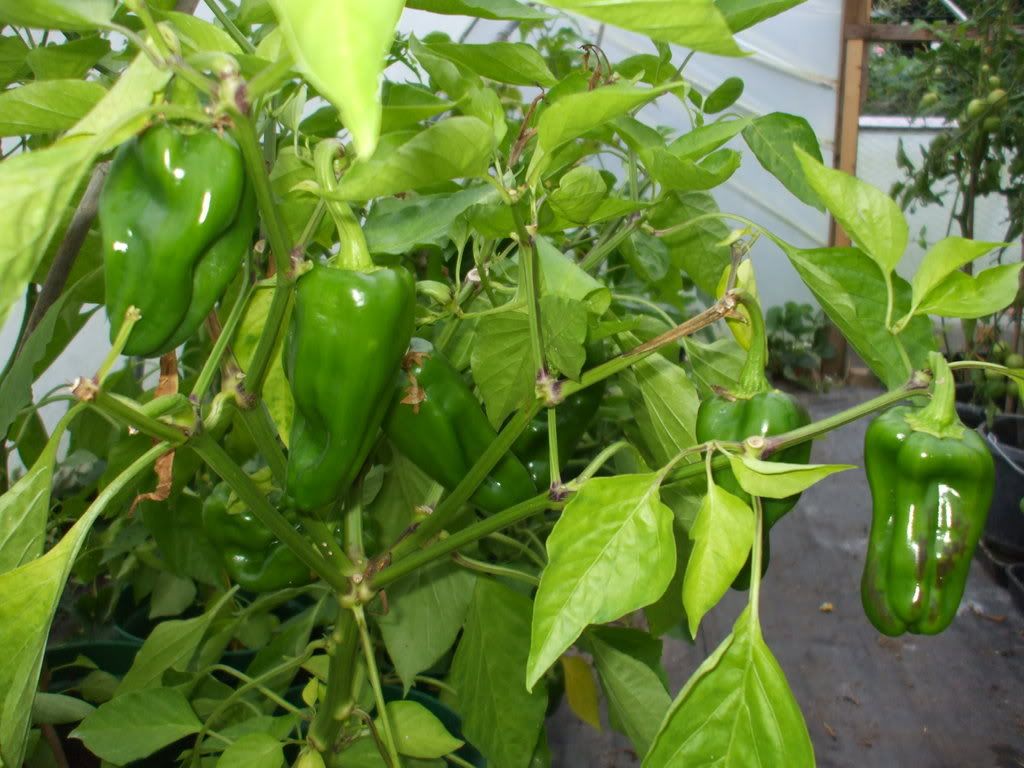 but instead I have got THIS sort of show!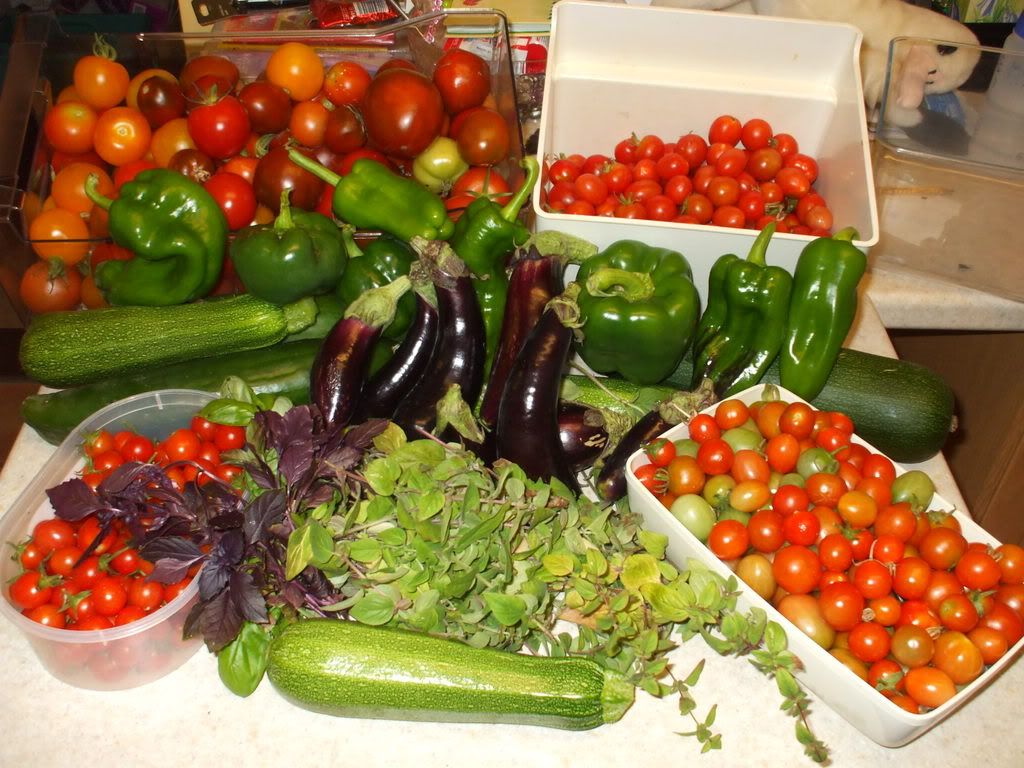 Produce today.
Peppers 1 Kg
Tomatoes 4 Kg
Cherry Tomatoes 4 Kg
Aubergines 1 Kg
Cucumbers 2 Kg
A HUGE bunch of Oregano and Basil.
Climbing Purple beans 4 Kg
Courgettes 6 Kg