We have had a terrible crop of top fruit this year. Most of the plum trees had virtually no fruit; the one tree which ALWAYS has a good crop (the Blaisdon) the fruit was rotting on the trees before it was ripe. due to the continuous rain we had in August. Compostman managed to pick about 10 lbs of fruit, normally we pick nearer a couple of hundred!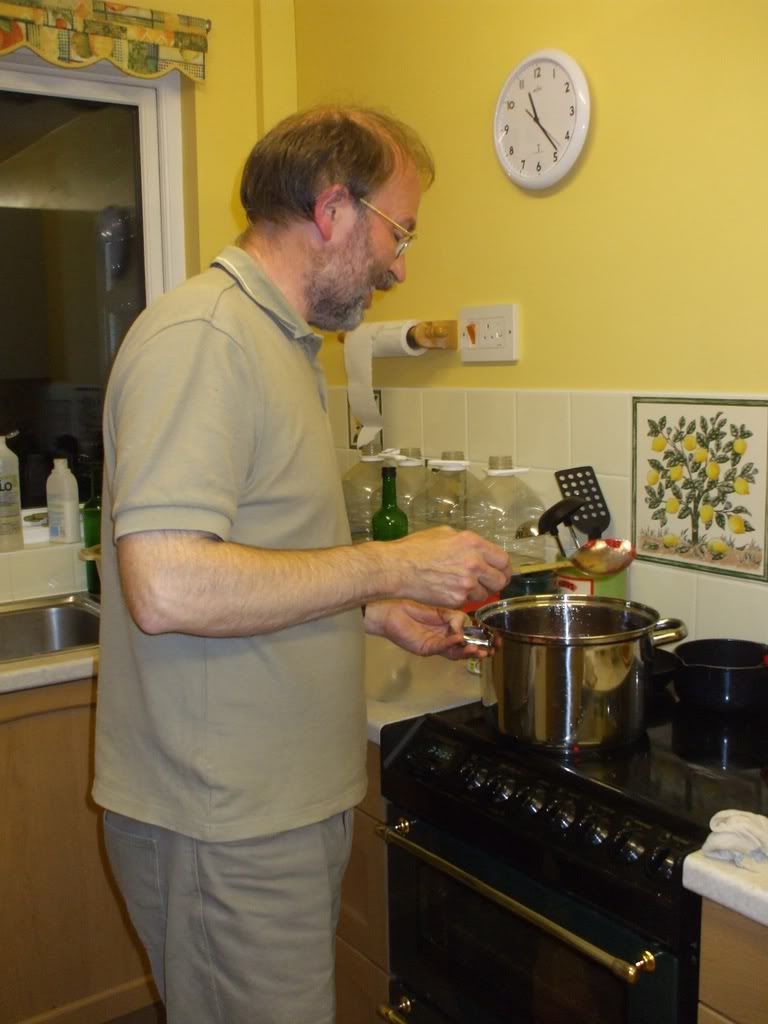 So having picked the fruit ealier in the week, last night Compostman made some Blaisdon Red Plum jam .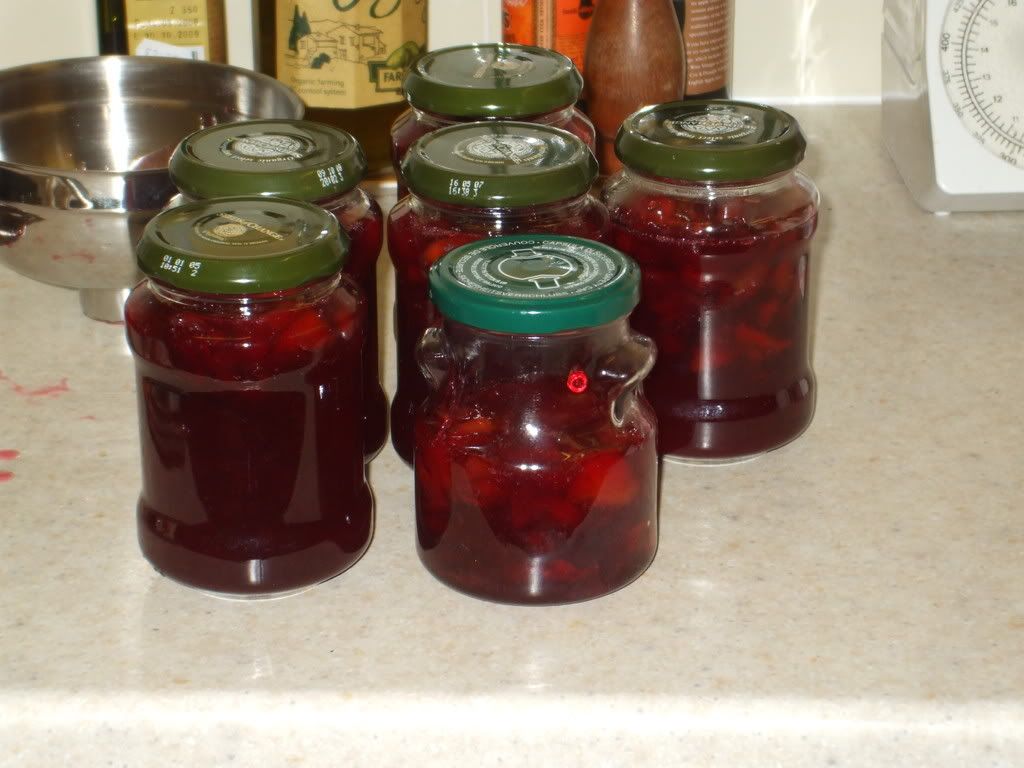 It is very tasty!
As we have had such a dreadful fruit harvest this year, these jars of Jam will be a most welcome addition to the Jam and Chutney Store.
While Compostman was making jam ( note the late hour on the clock face!) I was washing and slicing in half 4 Kg of cherry tomatos, picked yesterday from the polytunnel.
I have cleared nearly all the toms out of there now, just a few left at the top of the plants to ripen. I always feel that THIS IS IT, the end of Summer and the start of Autumn.
I have HAD to clear the tunnel out because the mild damp weather has bought on an earlier(for us) start of Botrytis and other mould growth in the PT and I do NOT want the ripening stuff to go mouldy!
So...a nearly empty PT...
always makes me feel sad, somehow.....