Well, as I promised earlier at 6 pm we went out to look at the new chicks and feed them and Sweetiepie..and the egg was still there, but she and the chicks were out in the run.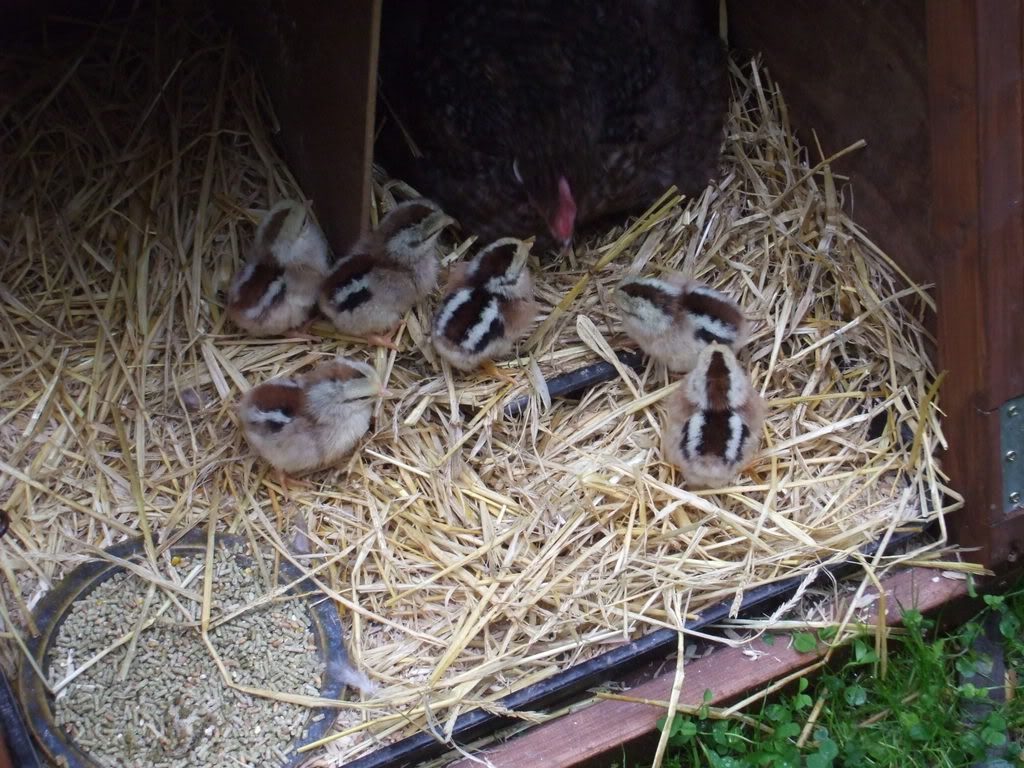 Compostgirl stroked one of the chicks ...she was amazed at how soft and tiny it was!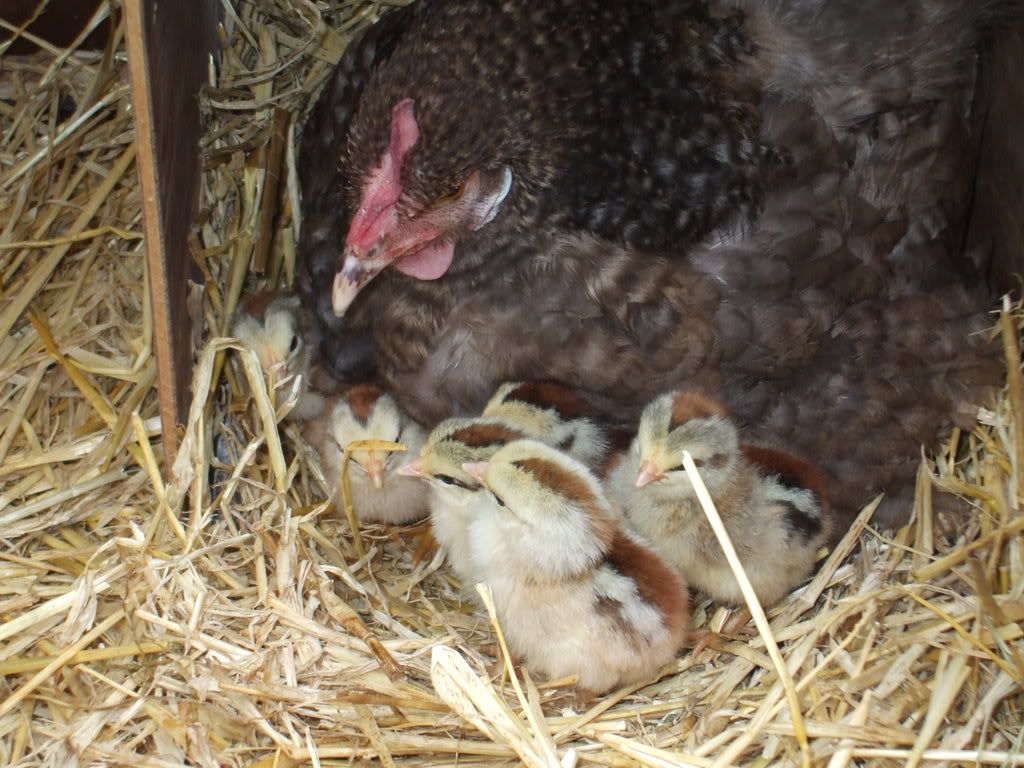 I
think
I have 4 pullets and 2 cocks (hurrah!).. ..so fingers crossed! I am working on Compostman so I can keep one of the males and the other(S) ( if a good specimen) will be sold at Hereford Market as Silver Dorkings are apparently quite desirable.
So........... the unhatched egg. I had to make a decision..do I leave it ( it might have hatched BUT if it was a dud it could have exploded showering the chicks with rotten, bacteria laden stuff..NOT GOOD!)
So I tapped it, cheeped at it and got no reply, nor had it got any sign of cracking or pipping. At that point I made a decision and removed the egg,
I
thought
I had seen pipping on all of them , but I mistook a lump on this egg for a pip. :-(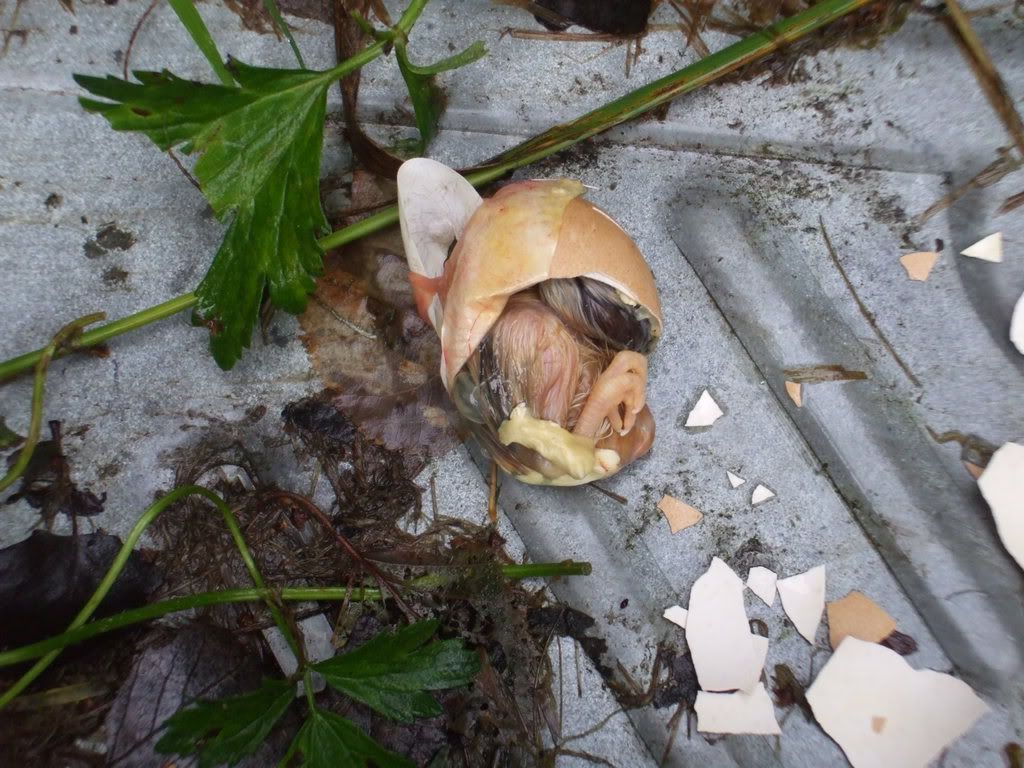 So.....Compostman took it off and gently cracked it open...( just in case it WAS viable) and inside was a fully formed, but sadly dead, chick. :-( Ah well, there must have been a good reason for it not to even start to break out of the egg..so we will just sigh sadly and move on...
Sorry little chick that you didn't make it. :-((
But we *DO* have six chicks and I am SO happy!