Some photos as I wandered around my garden this morning. The sun had just managed to burn off the mist which had wreathed the trees and the Ridge in swathes of white, I had a cup of tea and had just sorted out the hens. I was musing on the rapid passing of the days at the moment....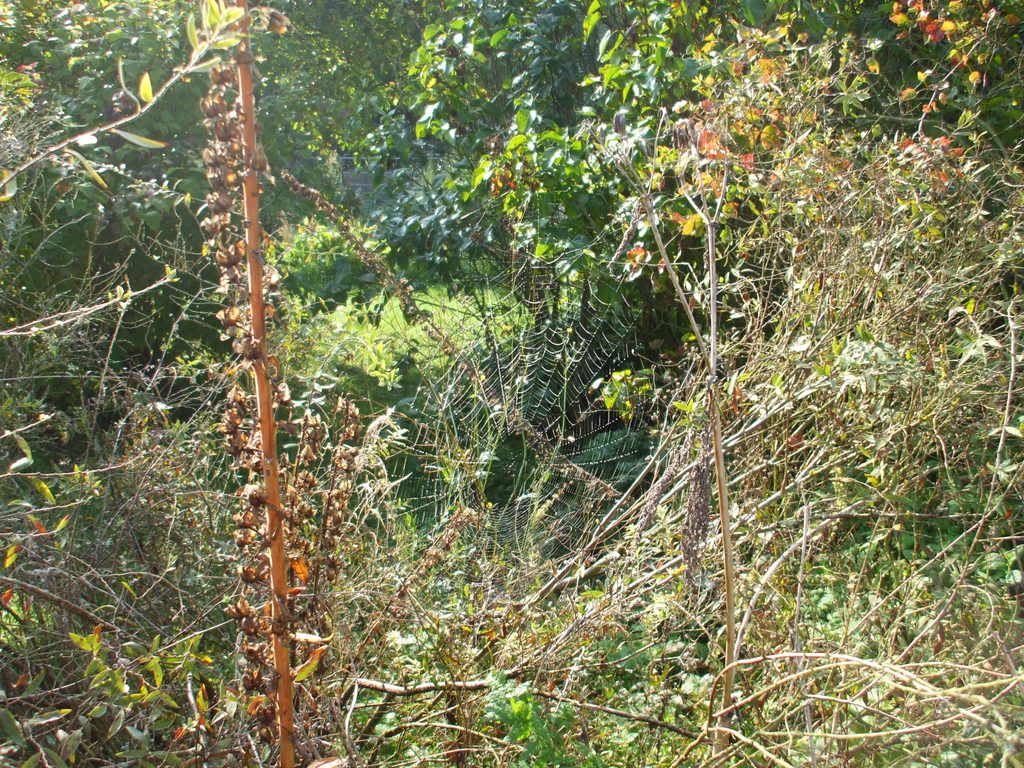 and I spotted a fabulous cobweb, I hope you can make it out in my photo!
Also some beautiful lichen which is growing on a dead shrub...sadly I am going to have to remove the shrub but there is lots more of this growing elsewhere in the garden!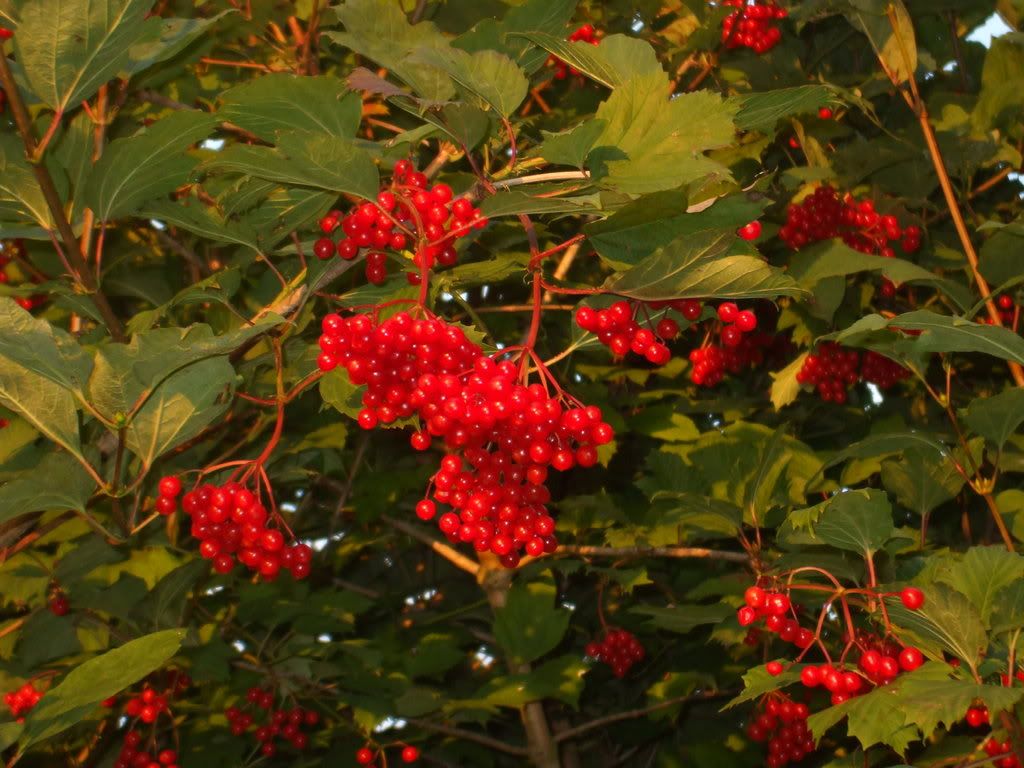 Later on I took a shot of the Guelder Rose (Viburnum Opulis and opulent it is, too!) near the pool, with the afternoon sun making it glow!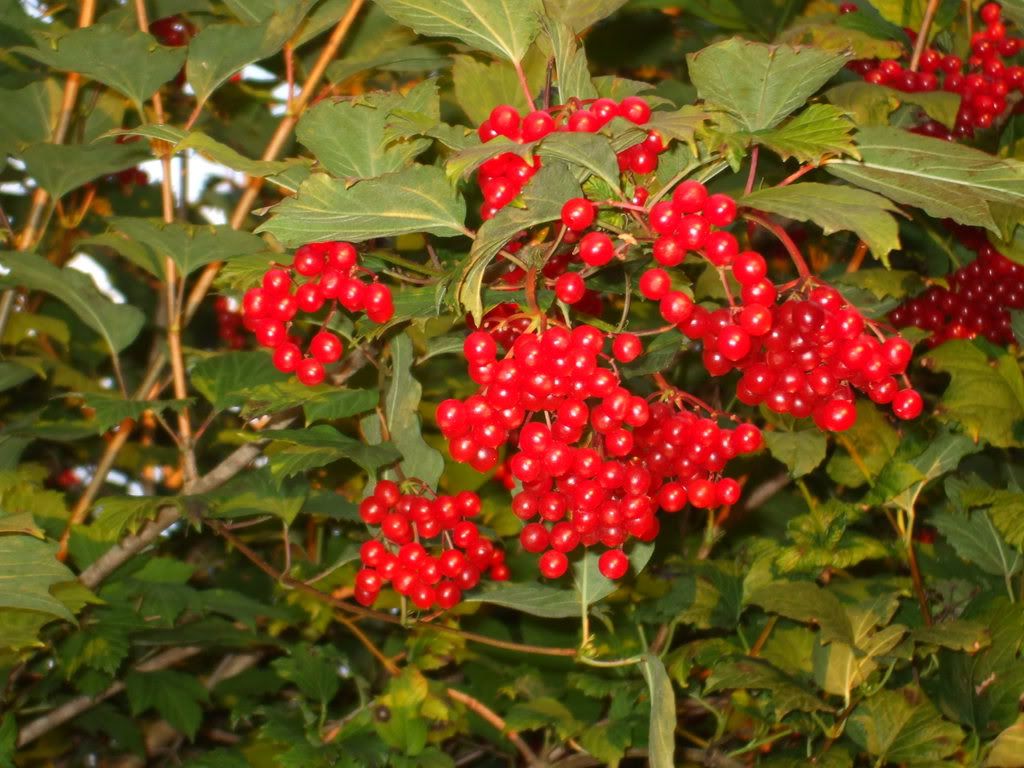 There are a lot of berries on all of the trees this year, my Mum used to say that meant it would be a hard winter, I don't know if thats right really but at least it means that the birds and animals have food to stock up on before the winter comes.
Finally , this is what it sounds like most of the time at Compost Mansions, this was taken over an hour of this Sunday morning. I started recording because I could hear the Buzzards making a flap, and then got more and more engrossed.
Notice..no cars, tractors or ANYTHING other than Buzzards, Jackdaws, Magpies, Crows, Blackbirds, Robins and various other birds.
We are blessed, I know......