I went out to feed the hens today and GUESS WHAT I FOUND!!!!!!!
CHICKS!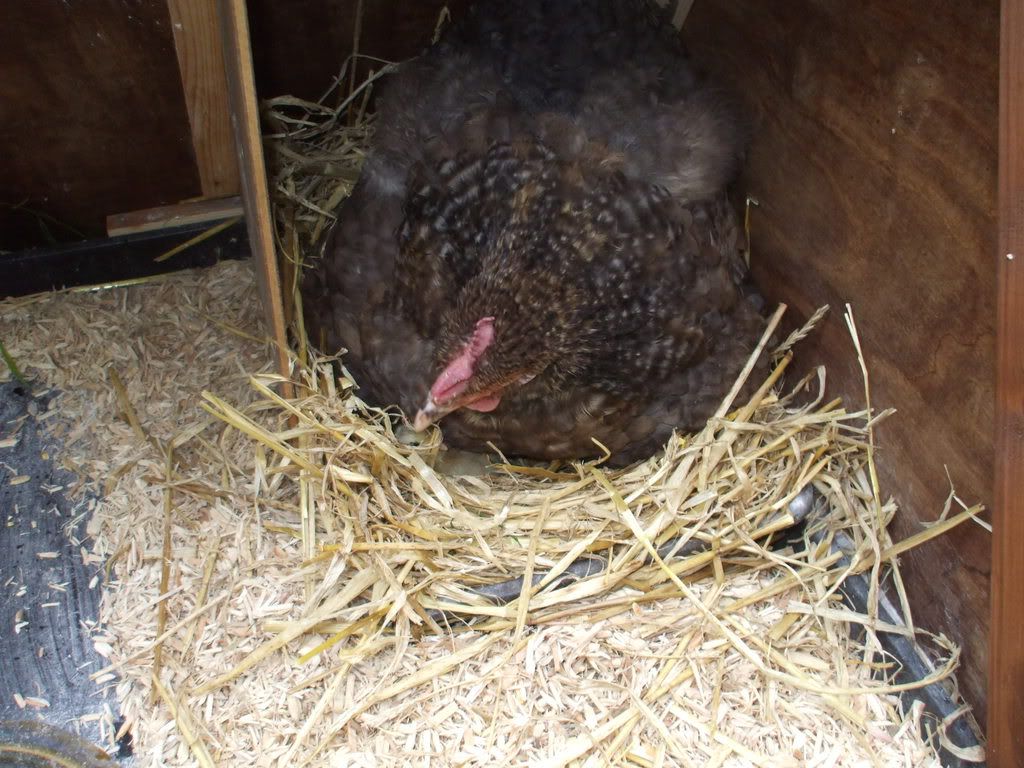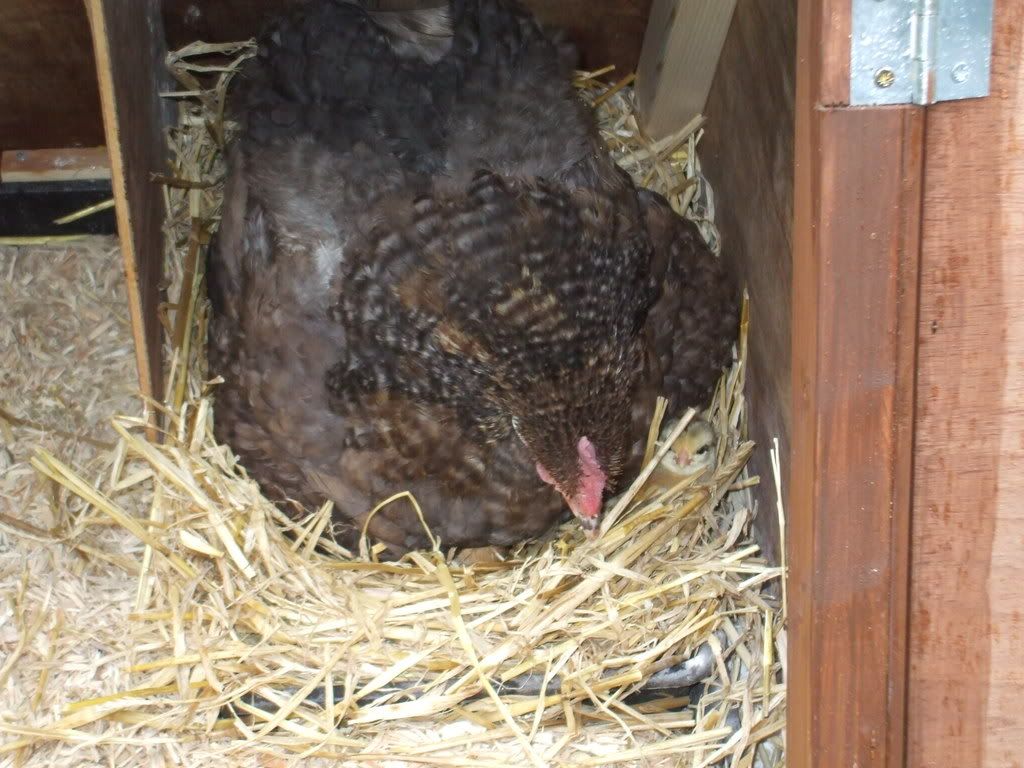 Can you see a little face peeping out?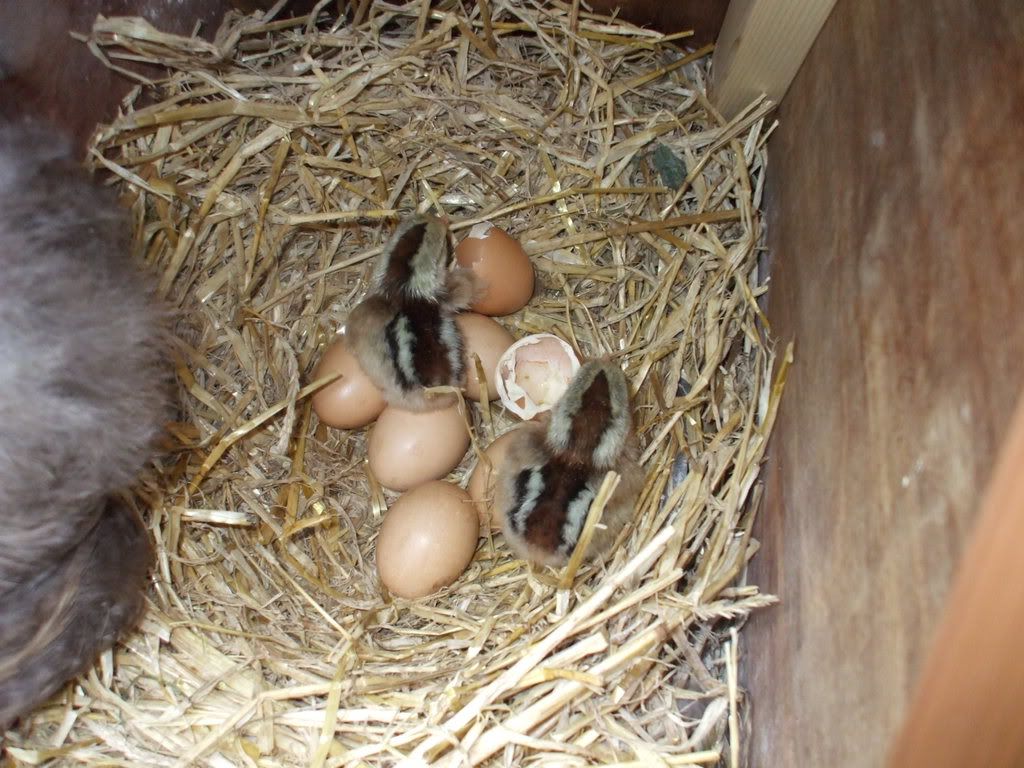 The two first hatched chicks with their eggshells.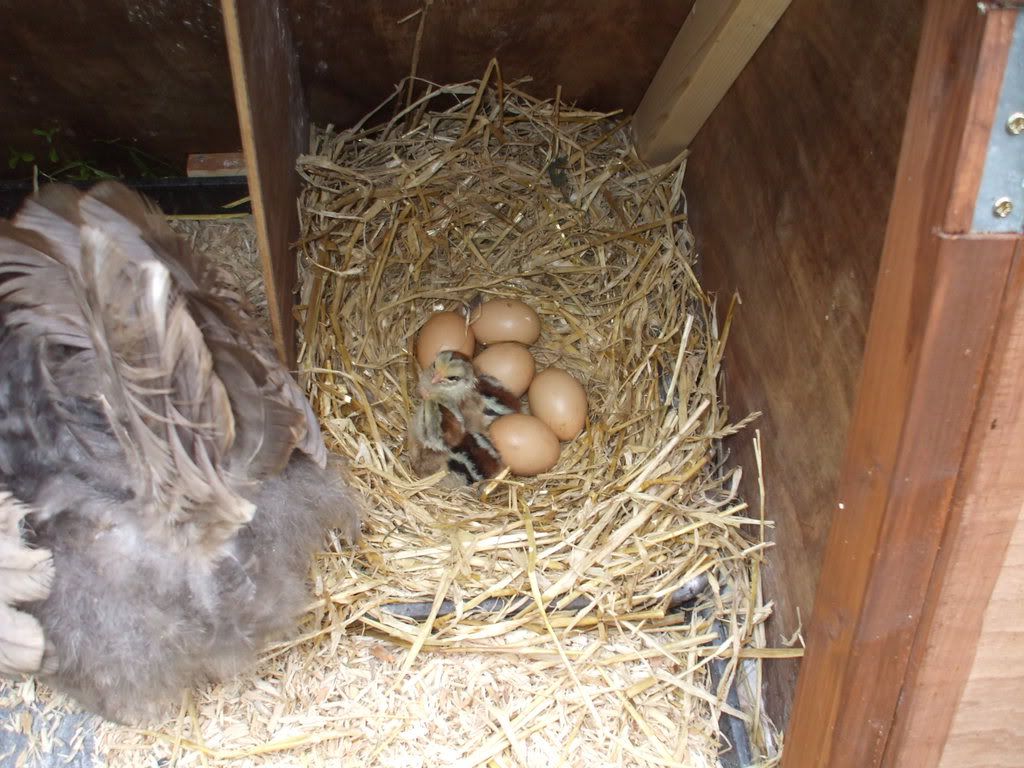 Ooo where is Mum off to?
Smile for the camera, chicks!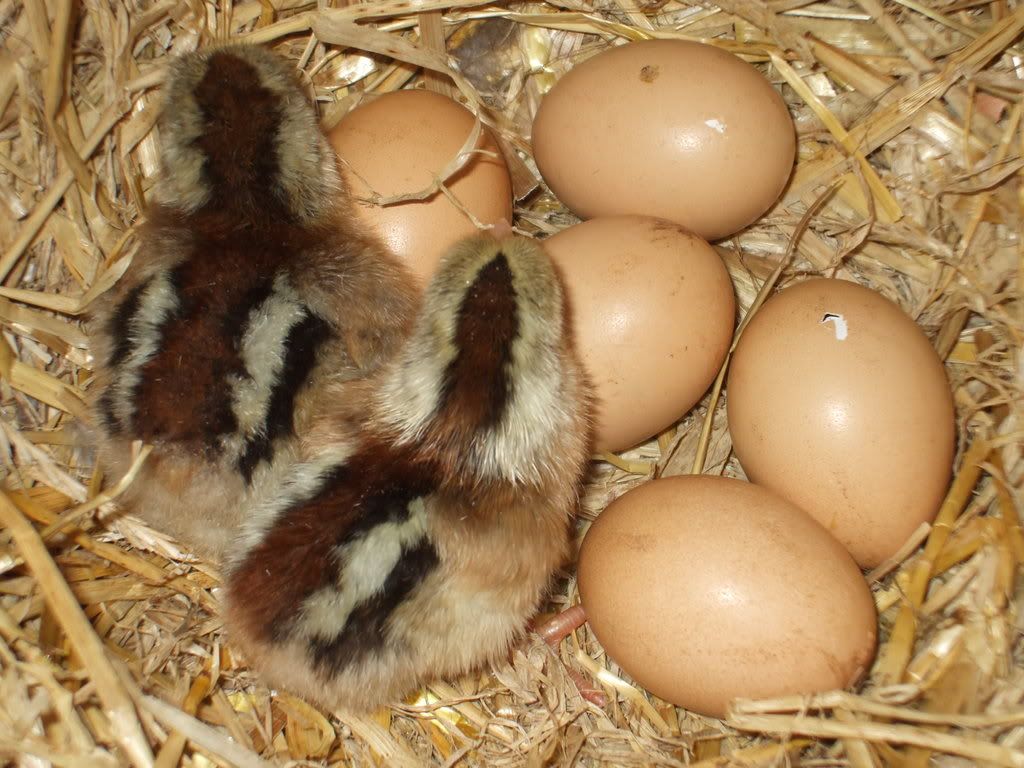 2 other eggs clearly show "pipping" where the shell has been cracked from the inside. In fact ALL of the unhatched eggs have cracks and little holes in them!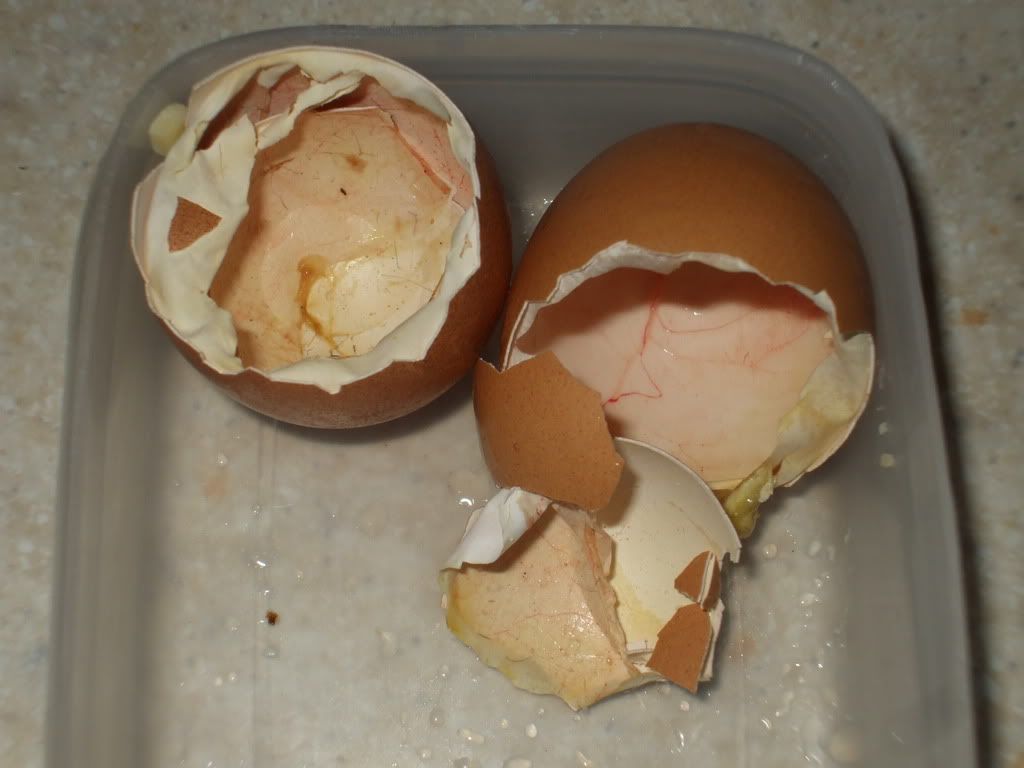 You can see the network of blood vessels inside the discarded eggshells
It will be 20 full days this evening since I put the eggs under Sweetiepie, so it just goes to show it CAN be quicker under a hen compared with an incubator!
WELL DONE SWEETIEPIE!
I am SO eggcited....I could have done without the worry of 2 other hens having a respiratory infection at this time....but Babs is much better, Goldie shows no sign of it and all the other hens seem fine...so I HOPE all will be well....
please all keep your fingers crossed that the other 5 make it out ok and all goes well with them!