Weeks old, that is!
The chicks are growing fast now.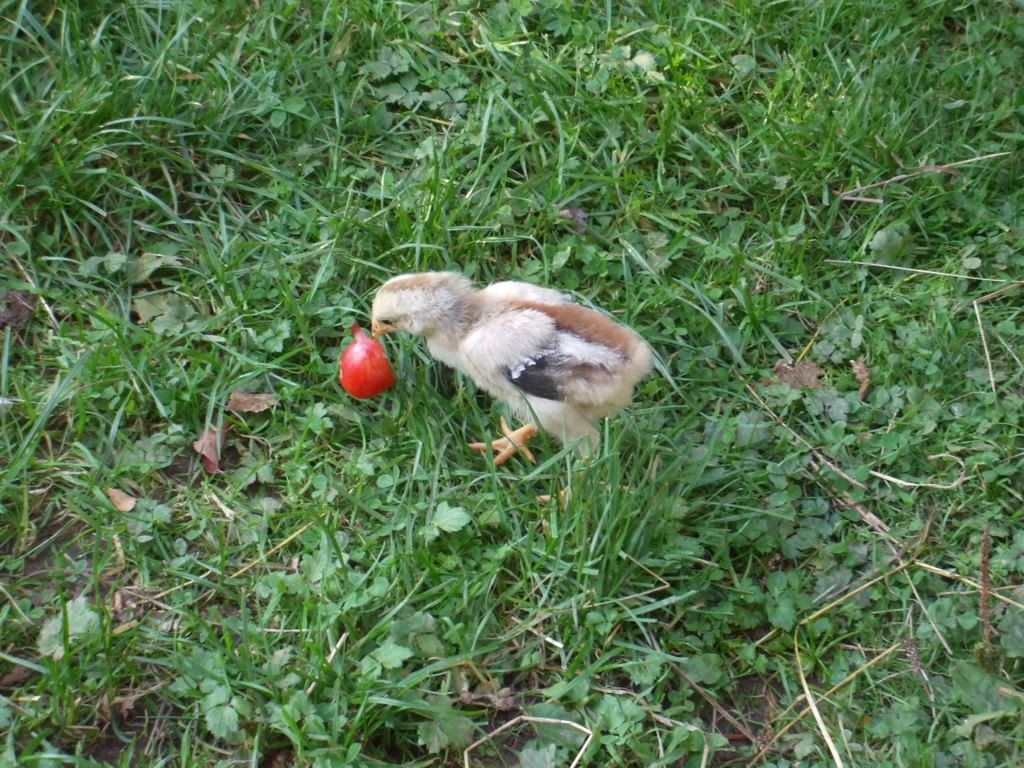 This is a cockerel I am sure...It is the only chick with a patch of solid colour on its wings ( as opposed to cuckoo markings like the others) and it grabs all the food and runs away!
The chicks have just learned to scratch in the ground for food! This is some video of them scratching and generally cheeping around the orchard.
And this is my gentle hen, Goldie. She LOVES to jump up on me and perch on my arm or shoulder and croon in my ear!