I really do NOT know why the photos are so big...I am putting them up as small, as I always have done, but they are coming out huge....?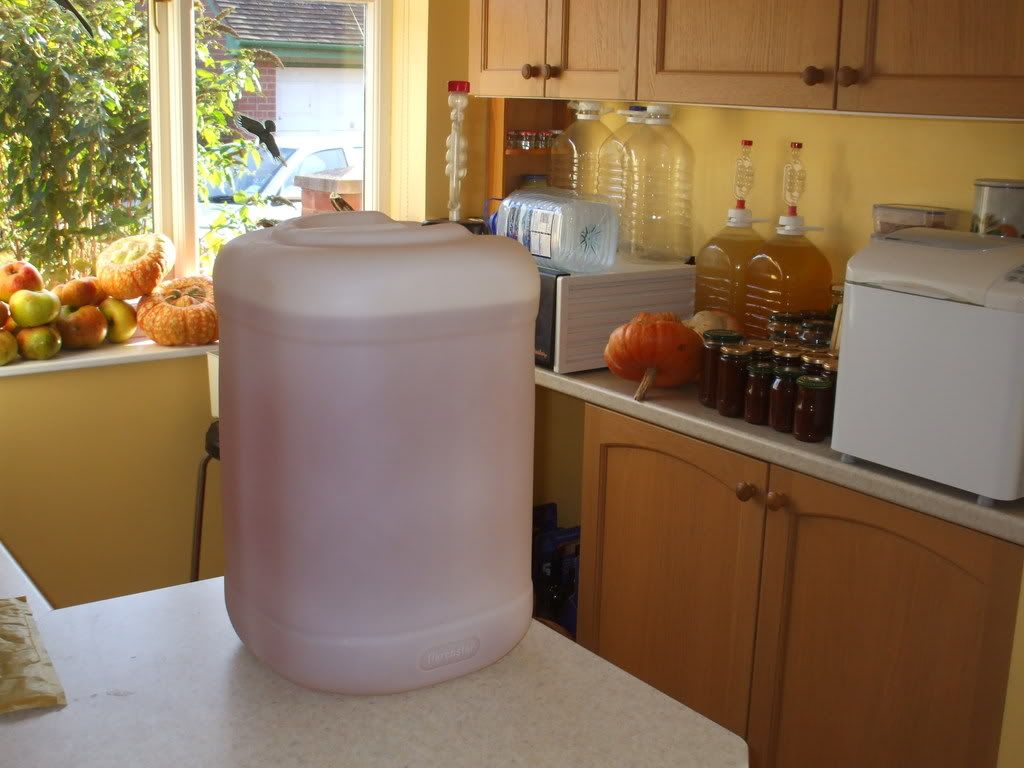 This is last years cider waiting to be decanted into smaller containers.
We sterilised everything then started the syphoning process.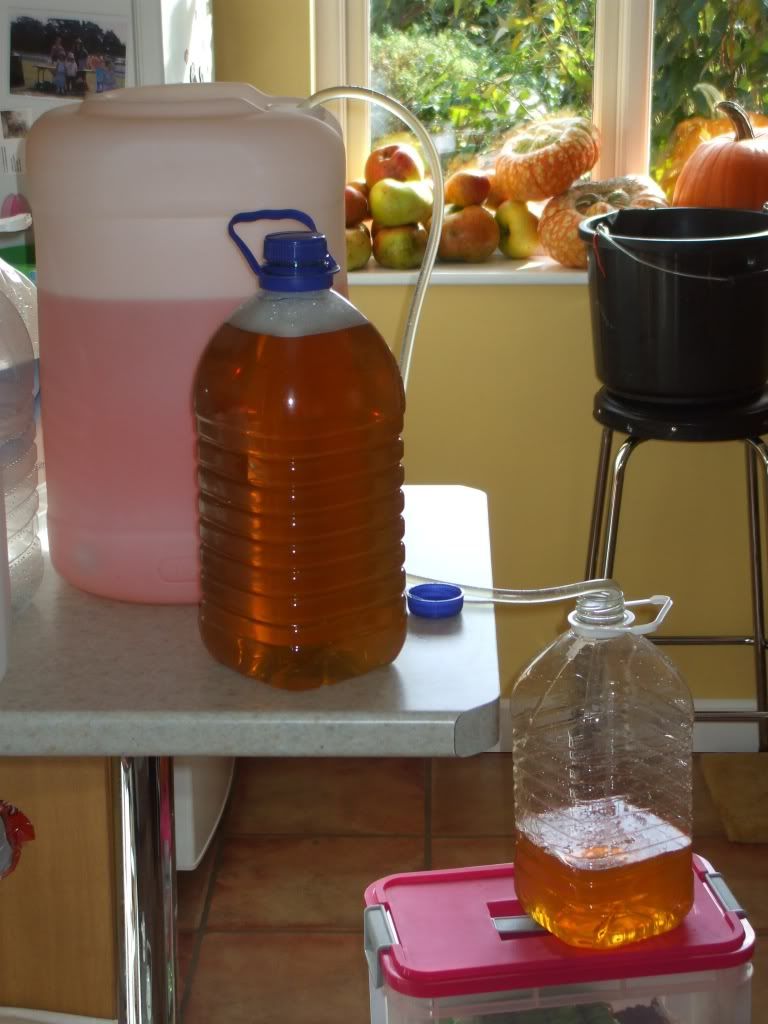 Mmmm lovely cider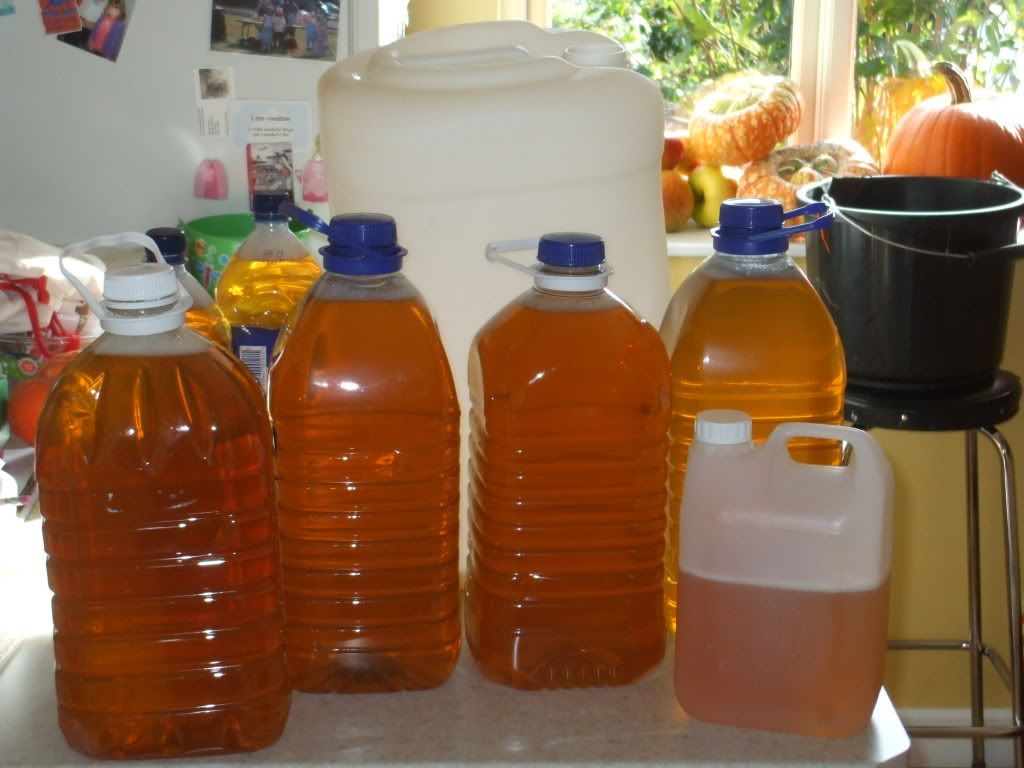 and the end result! The cider tastes good!
We will bottle a demijohn into some glass wine bottles to keep, but the rest can stay in these plastic 5 L containers... they are water bottles
but
are exactly the same as the plastic demijohns one can buy...so we have recycled them!
That way if the cider is still fermenting there will just be a mess and not a mess AND shards of glass!