Hmm..never let cats see your computer screen.............
As I have posted some pictures of Kitty Cat, I apparently have to put some up of the others....so.......
here is Sid, on his favourite chair..he is a very balletic sort of cat and normally never sleeps in a tidy way if he can loll instead.....he sort of "drapes" himself over everything! but here he has decided to curl up...
Tabitha....well what can I say about her> she is deeply troubled at the moment, that is obvious...but we ARE making progress..she has managed to use the litter tray and I *hope*, she can now be trusted not to crap in the rest of the house...as she has not done it during the day for several days now....
She basically sleeps anywhere a cat, shouldn't(!)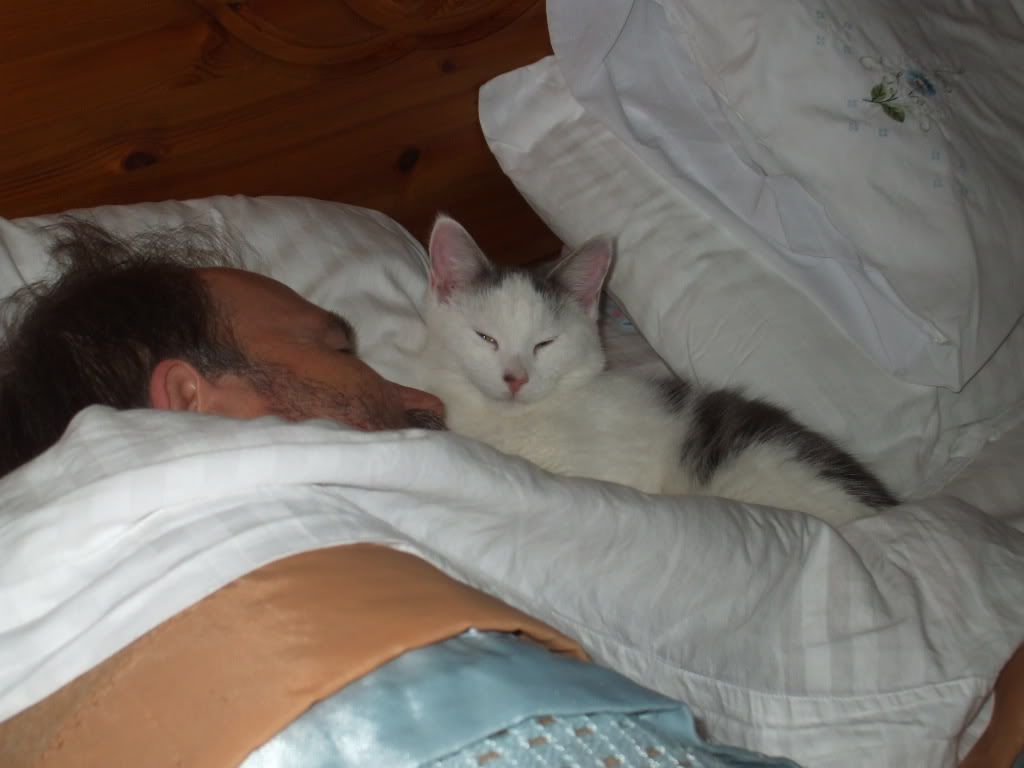 Tom ..ah Tom..well he is a poppet , a darling and is shaping up to be like the late Monty Puss....a pussboy...this is a cat which actually thinks they are a small boy of about 9 years old, so join in with all sorts of fun and games in a very non cat like way..think "Just William" stories and you have the idea.........
a pussboy tries to turn on the TV, or operate the 'phone, or use a pencil on some paper ( all things Monty did!) or thinks they should sleep in a bed like *we* do..... and Tom is showing all the signs....here he is, early this morning, creeping into bed with Compostman...........
ah bless! :-))