I thought I ought to post up a couple of pictures of Kitty Cat, if only to give people some idea of how big he is!
He IS a big cat, he only weighs 10 lb now but in his prime was 18 lb of pure hunting muscle.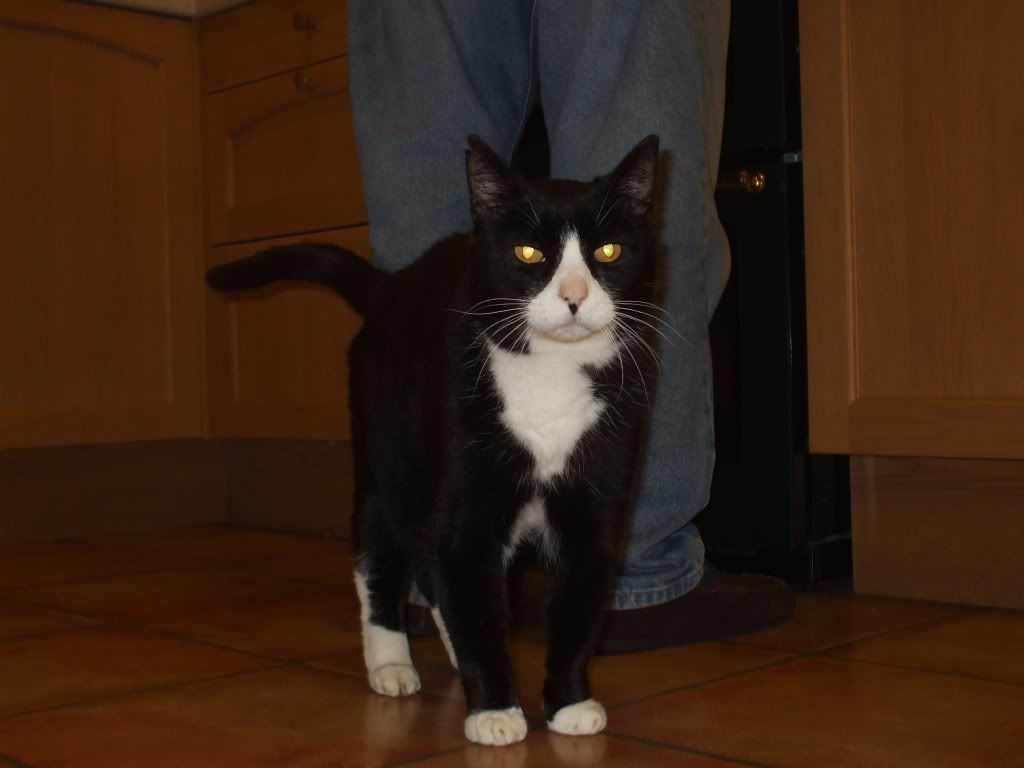 So far he is happily coming in at dusk every evening and taking his tablet in a ball of cheese, with no problems, and then lying by the Aga or on the sofa for the evening. AND he *is* looking a little better since we started him on them! So thats good, isn't it?
He didn't used to always come inside every night, some times we didn't see him for a week but I think he now needs us to feed him rather more than he used to as he is too poorly to hunt at the moment.
He has always been welcome to come inside with us, he isn't deliberately kept outside btw! He just seems to prefer being outside and sleeping in the loft over the garage. Compostman made him a heated bed a few years back , which gets put on in the winter months, so he is warm and cosy in there and has food and water at all times as well.
We would have liked him to be more of an indoor puss but he has always done what HE wants, as is always the case with a cat IMO!
Lovely big gentle Kitty Cat, a real character!
These are standard height kitchen units, so you can get an idea of how big he is!