Sunday and yesterday Compostman and I have been moving the hen runs and houses around in the orchard, trying to get them onto some drier bits of land. We also want to move the perimeter fence to a new area of the garden in a day or two, so we moved the henhouses with a mind to doing this soon.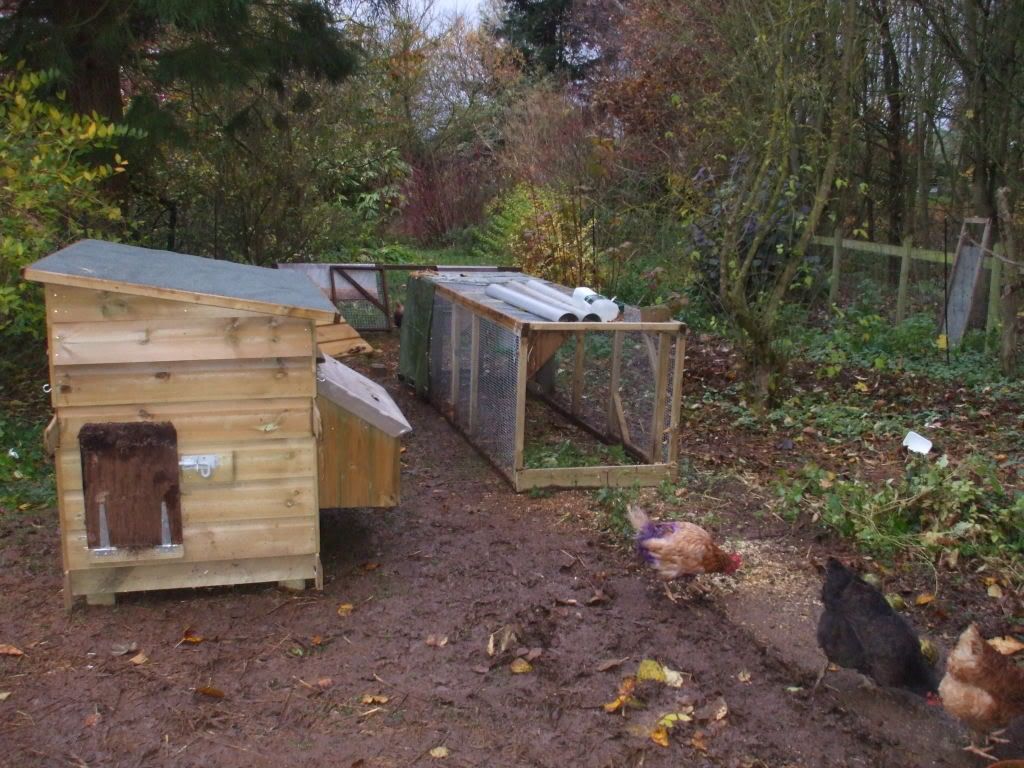 Uncoupling Cluckingham Palace from its run was fun, in the mud!
WHATEVER you do around here, a hen ( or several) will always turn up to have a look!
"When is it OUR turn?"
Lifting the rat proof mesh which sits under the Eglu run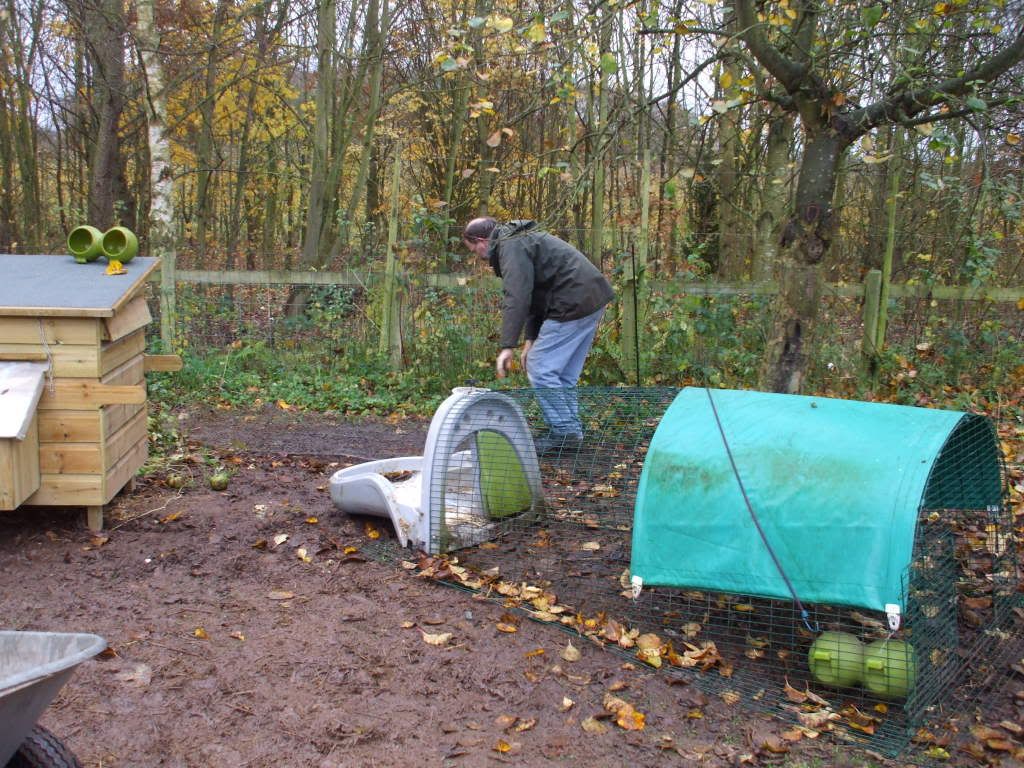 And putting it in its new position.
Oh, and in case anyone WAS wondering, I DO participate in all the hard work as well...I just break off to take pics from time to time!
This is the end result, after we moved the runs and hen houses I spent another hour cleaning all the houses out, putting down new woodchip and straw in the houses, filling the drinkers and feeders ( I gave them all a good scrub yesterday so they were nice and clean)and generally making it all nice and cosy for the girls.
Then the girls came in to inspect the work, they often seem a little unsettled when we have moved their houses around, and wander around "visiting" each others places and having a good nose around inside.
Finally they went into their own choice of roosting place. Babs and Goldie have opted to sleep in the Broody Ark, they seem to be getting on OK with the others but prefer to sleep apart. Sweetie and the chicks all pile into the Eglu ( which must make it "cosy" in there!) and the rest of the girls go in to Cluckingham Palace.
Goldie the Rhode Rock, number 1 egg laying star and beautiful, gentle hen ( shhh don't tell the others but she is one of my favourites!)