I managed to cut the grass yesterday! I have still not recovered from the shingles and I did too much last week with various work related stuff, so have had a few days of doing very little ( well by my standards, anyway!)and resting and reading. But I felt a bit perkier, so I cut the grass.
I am very relieved by this as it has been such wet weather that I haven't been able to cut it for
ages
. We have lots of naturalised bulbs under the grass and they are beginning to emerge from the soil so I needed to get the grass cut NOW, or risk cuttting the tips of the plants off...also it helps to show off the flowers next spring , if the grass is tidy now.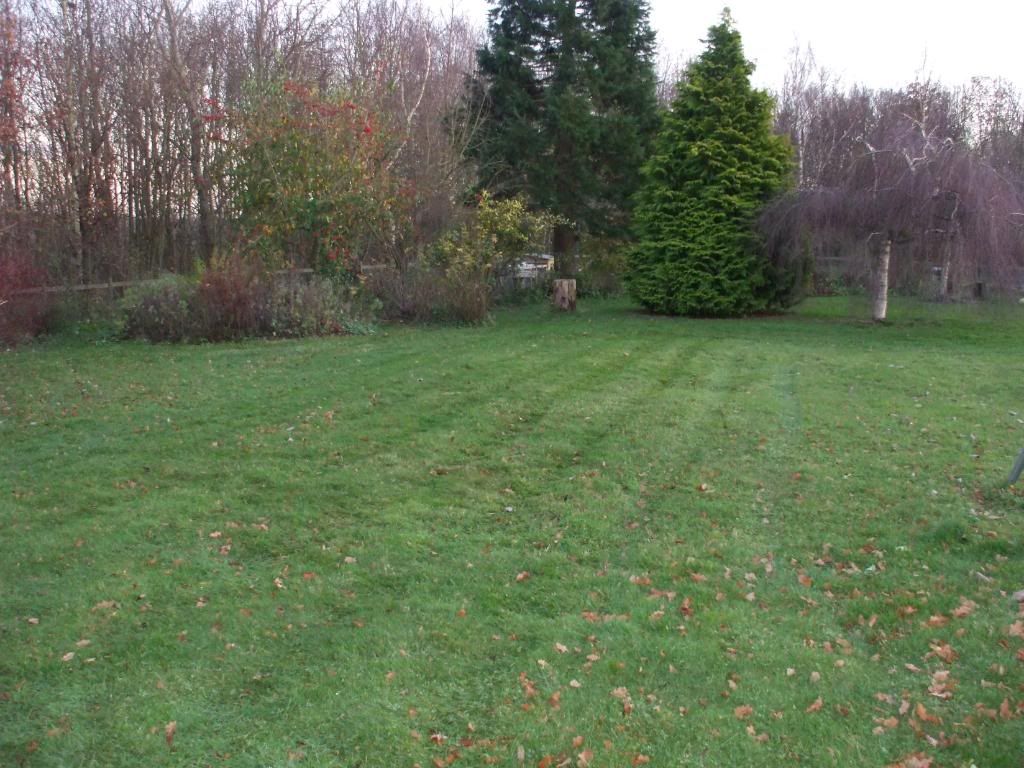 I also went a gathering leaves to make leaf mould. Here is a path in the wood before I went down it....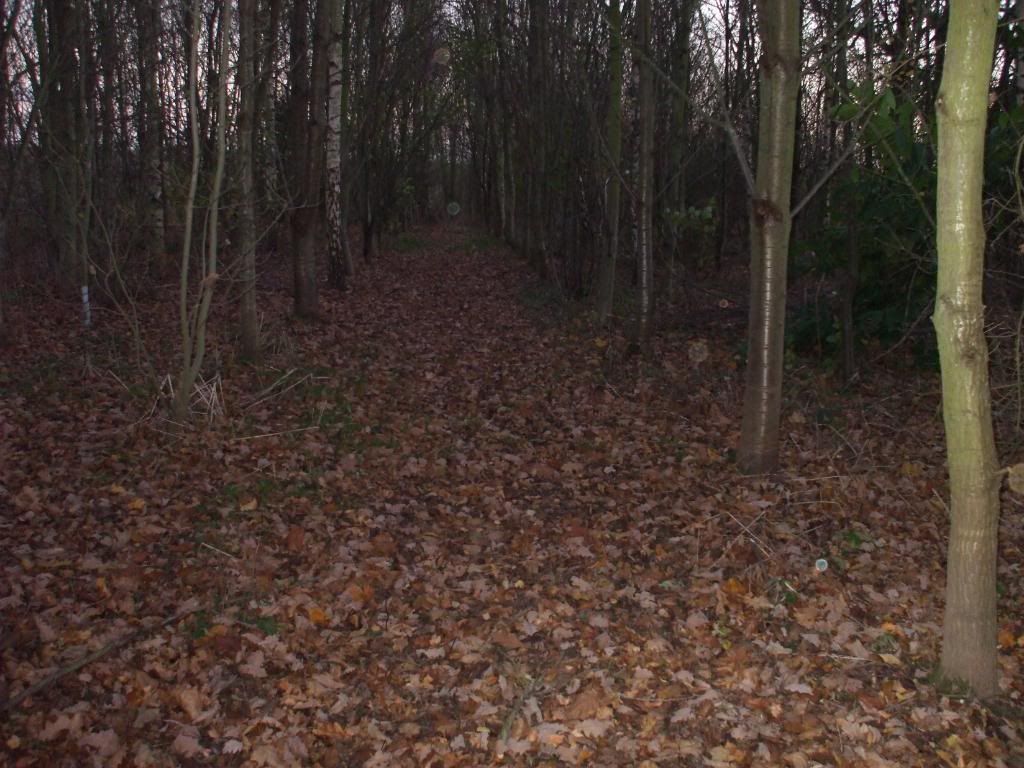 And here is the path after!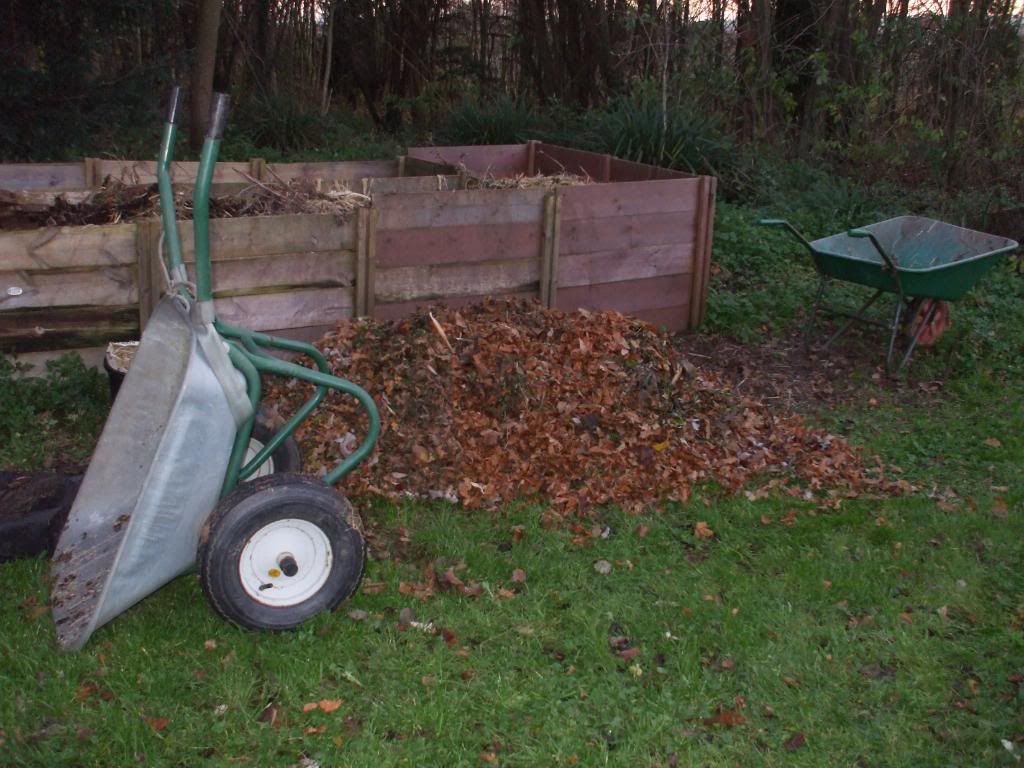 And here are all the leaves in a huge pile, waiting for me to rearrange various part-full compost bins and use the finished compost and leaf mould from last year into pots and onto beds, so I can refill the bins with these lovely leaves to make more leaf mould, to use for next winter! ( but before that happens I expect we will jump in the pile a few times ;-) )
Its the same old things here, year after year, I have blogged about doing this job before and I expect I shall write about it again next year! But I delight in the cyclic nature of our life here, it is a thing which gives me great joy and is a source of strength, in some indefinable way.
I love this time of year, I wrap up warm and do my chores outside, I feed the hens and collect the eggs (or Compostman collects the eggs for me) this is the time for us to gather leaves and clear the beds and fork them over,to empty compost bins and spread the wonderful rich compost on to the veg patch, to refill them with all the stuff cleared from the various beds and boarders, leaving enough wild patches so insects and animals and birds can feed and shelter of course!
We get time, now, to do some of the jobs that never get done in the spring and summer, because we are just too busy! So... tidy up sheds and oil and sharpen tools and sweep up in the Polytunnel and have a clear out of things.
And also to fill the log basket during daylight (!) so as to have it ready to light the woodburner at dusk, to have the hens shut in the Orchard well before dark so they can be safe whilst they make up their minds who is going to sleep in which hen house tonight and with whom......with chuntering and grumbling and muted henny sounds of argument...they DO make me laugh!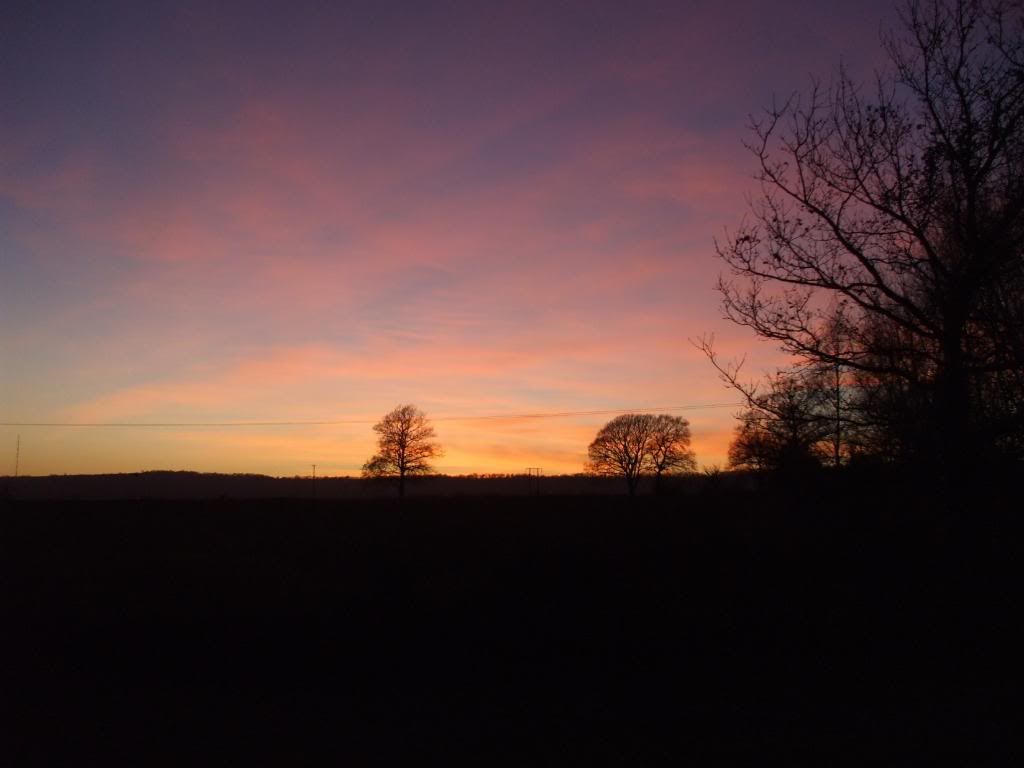 Then, when it gets dark, to retire inside our house, coming in from outside with cold hands and cheeks is a delight, as the warmth from the kitchen is blissful! It is a warm and cosy place, where we then drink hot tea and make bread and hearty casseroles and stews and soups made from veg we have grown ourselves.
I get time to make candles and soap and creams, to knit and sew and do all the things I like to do but have very little time for in the summer months. Time to read even more than I usually do! Time also for sitting in front of the woodburner in the dark, gazing into the flames...and dream of next year, of bulbs unfurling in the spring sunshine, seeds, and flowers and summer again.
All this musing, just because today I gathered leaves.......
:-))