This is the view from the Study window, looking North
Looking West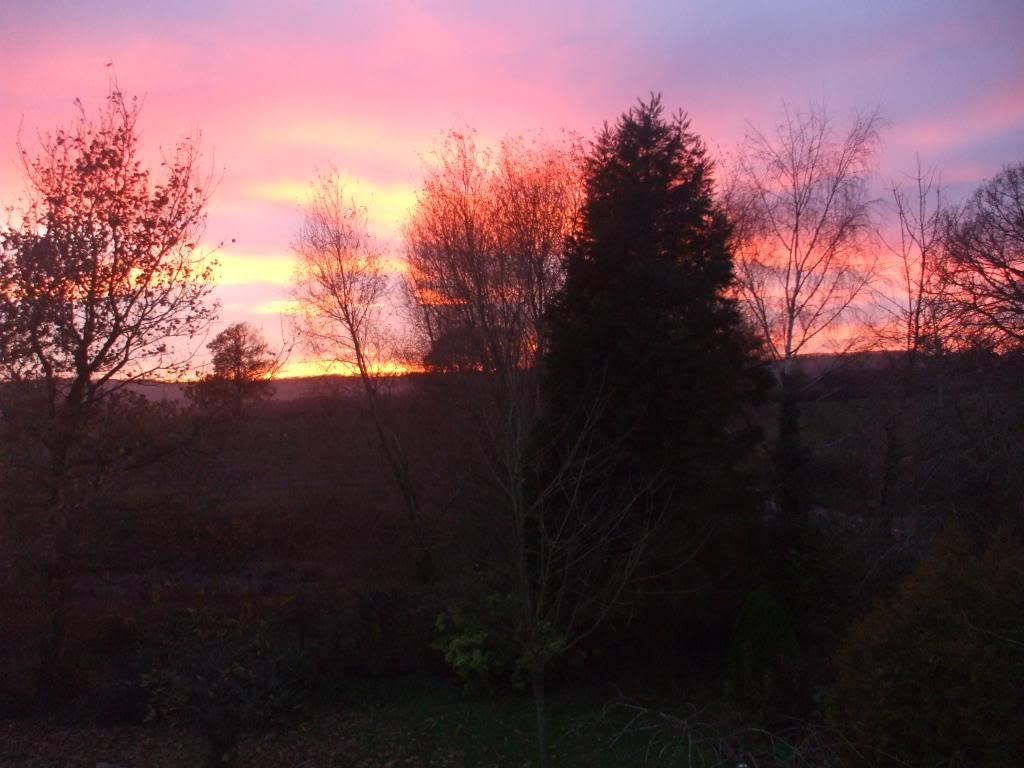 Looking west at dusk.
I am SO lucky to live here! I sit in the study and work at my computer, Compostman has a desk next to me and we work on our respective stuff in companionable silence. AND we can look out over the gloriousness of the Herefordshire landscape.
This weekend we have seen some astonishing sunsets, truly spectacular. I honestly do not think I have seen such pink skies for many years, not since Mt Pinatubo volcano errupted, a long time ago.
I DO worry, though, that there are so many con trails in the dusk sky. All those aeroplanes contributing to Global Warming. :-((