Well it is now November at Compost Mansions and I shall yet again bore you all witless with my egg tally for the last month ;-))
Henny has laid one egg on the last day of October as she had gone into a full blown moult for the whole of October
Ginger continues to lay well, she laid 21 eggs but in the last week of Oct she, too has gone into moult. Not really surprising as Henny and Ginger are the same age.
Attila laid 20 eggs and Cathy only laid 11 but still not bad as she is a baldy girl and an ex batt as well!
Sweetipie is too busy being a good mum to the Sweetie Six to bother with egg laying and Genghis Hen is too silly.......and has laid precisely NO eggs at all.....
But yet again, the absolute stars of the Eglu are Babs and Goldie! yep the new girls laid the most eggs! Babs laid 28 and Goldie laid a magnificent 30 eggs out of a possible 31
I think that given we are now into dark nights and shorter days the girls are doing magnificently to keep on laying at all...and I am giving them LOTS of extra treats and high protein nibbles to help them grow new feathers as fast as they can.....
Their favourite food is chopped up cheese...or stolen cat meat from the cat bowls.....if they can find the back door open they come inside "mob handed" and try anything they can get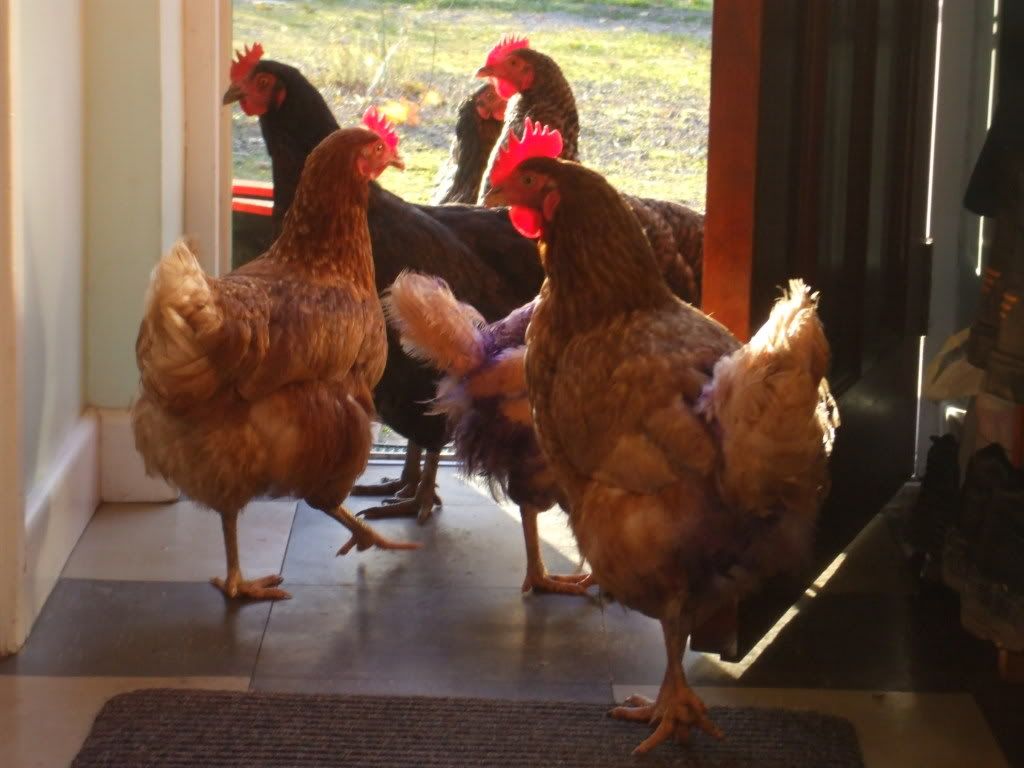 THANK you all, my lovely, lovely girls, you are all a bit of a trial sometimes but I wouldn't be without you!