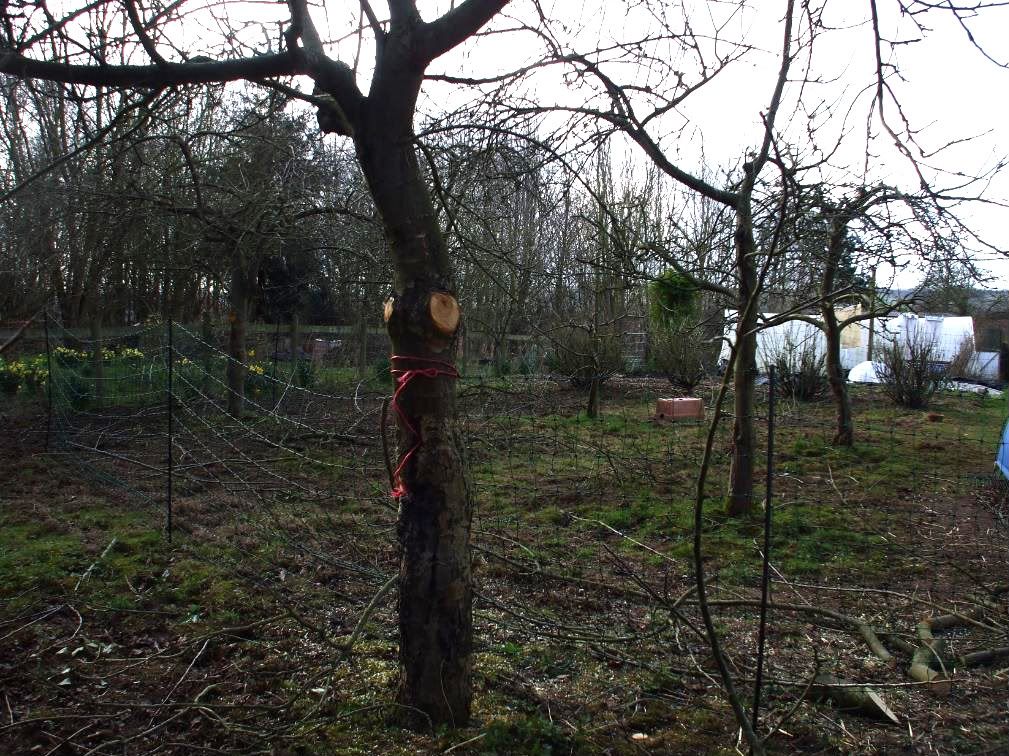 This fine, dry weather has made the sap start to rise in the trees!! and has made pruning the apple trees an imperative...so today compostman and I were doing just that!!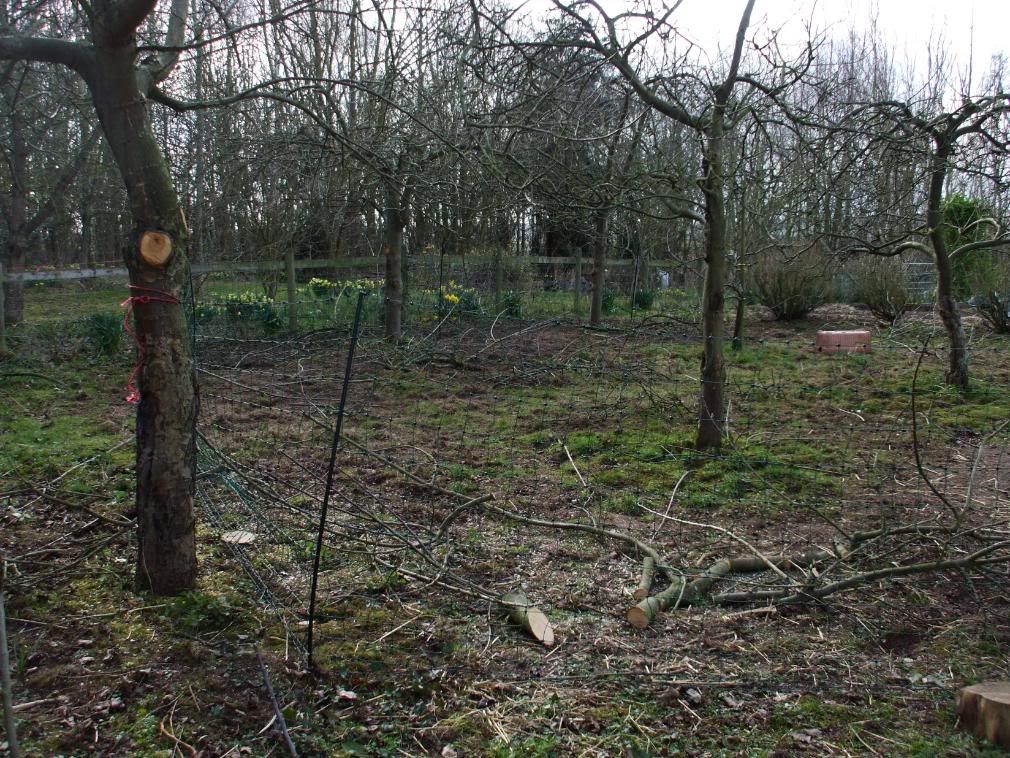 and felling a Silver Birch inthe garden which had gotten a little TOO huge..and was overshadowing the fruit trees and vegetable garden...so sadly it had to come down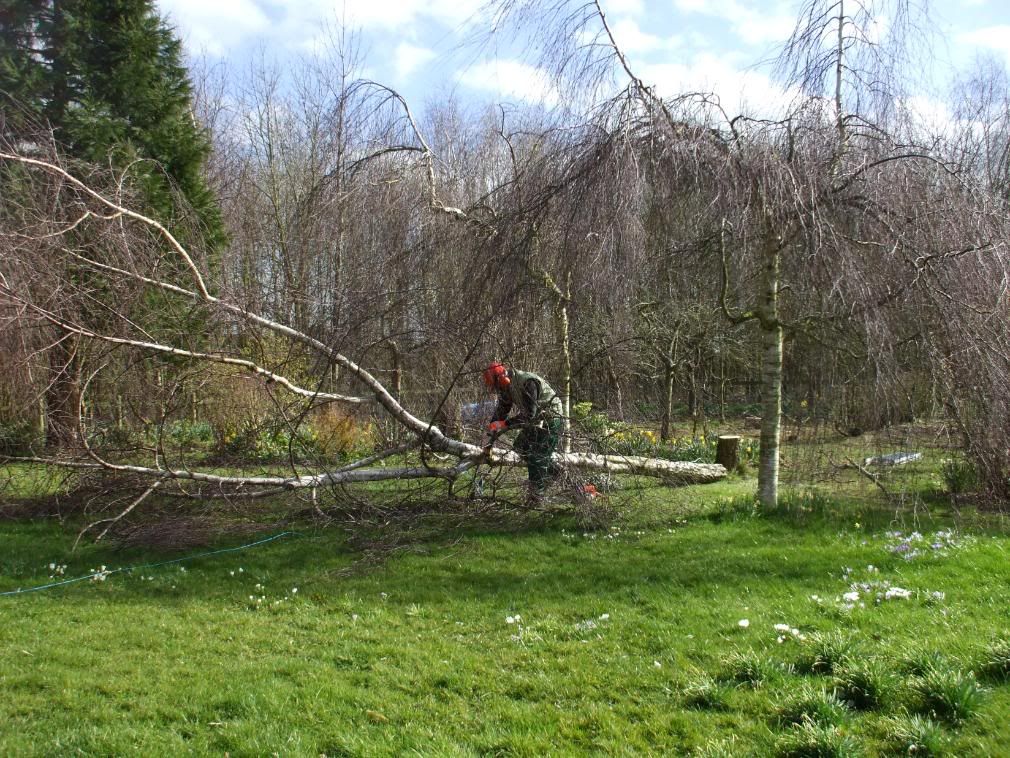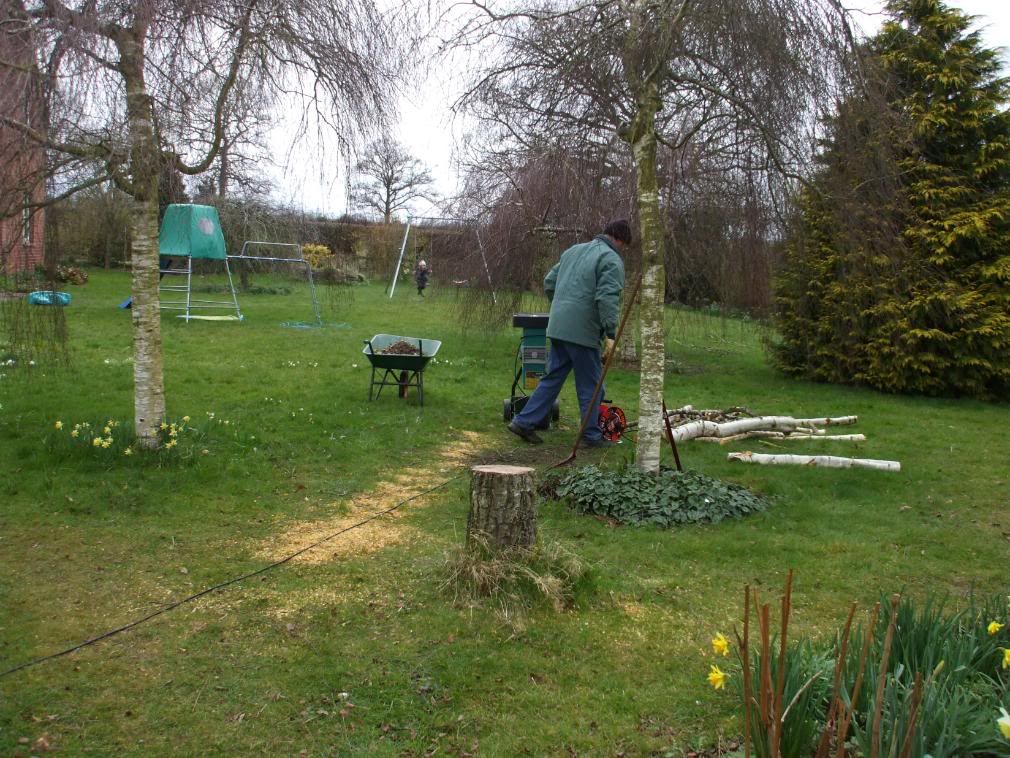 Still it made lots of lovely logs for the woodburner and lots of lovely shreddings for the compost bins and as mulch in the garden!!