Have been very busy today planting spuds...
Well, planting more spuds I should really say!! I have already got the 1st Earlies and 2nd Earlies in the ground and yesterday and today I got 3 rows of Maincrop in...A really nice waxy salad potato called "Nicola" and a row of "King Edward"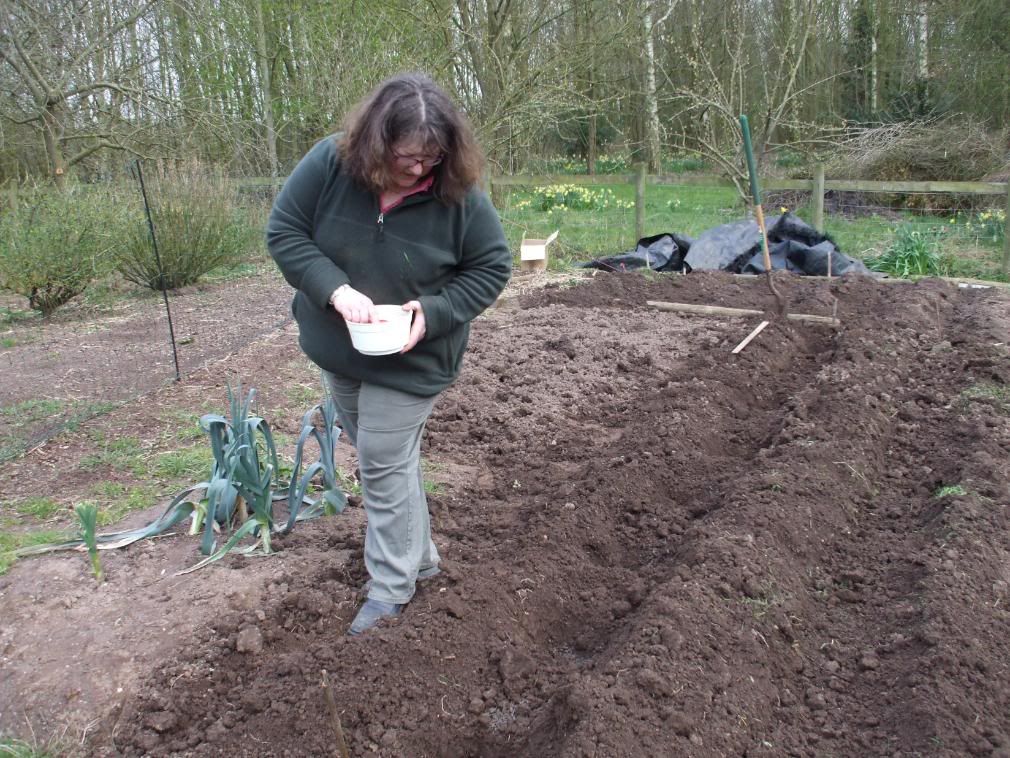 Compostman dug over the ground for me and then I made some trenches and dropped each spud in a hole in the bottom of the trench, with some organic chicken poo pellets and some grass clippings ( they help prevent scab)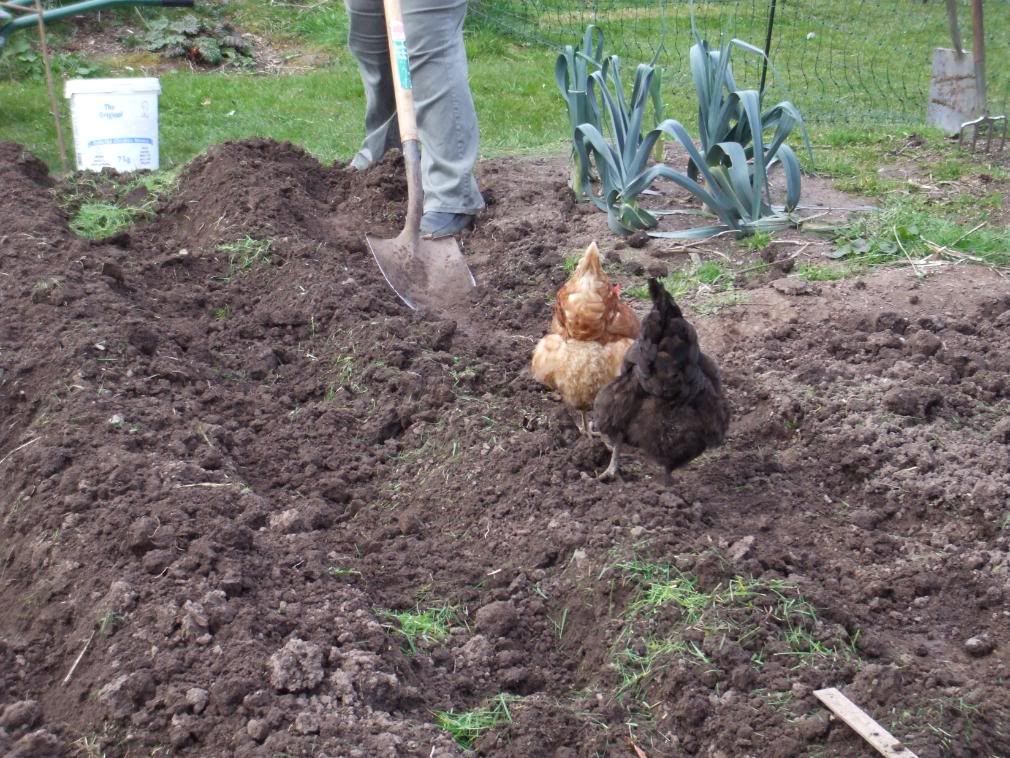 I then tucked the spuds up nice and warm with a good covering of soil....
Unfortunately Henny and Ginger thought all this was purely for THEIR benefit and came along
and rather destroyed my nice earthing up ridges of soil in between the trenches, but hey ho...never mind...I can rebuild them. I think perhaps it is time, though, to fence the hens out of the area of the veg plot I have planted up....
Every year we grow enough spuds to last us From late June/early July until the following May... so we only buy potatos for about a month or so every year.
But last year we lost virtually all our Maincrop harvest to blight ( oh what a suprise, after all the wet weather !)
We had to start buying potatos in October!!
So I am really hoping that , this year
a) The weather is better
b) Getting them in a bit earlier will help if we DO get blight again
c) I have spaced the rows out even further AND lets a larger gap between each spud within the trench, so hopefully more air can get in between the potato plants.
Fingers crossed!! That all this will help and once again we will have a decent harvest.