I have spent a lot of time in the garden recently, sowing and digging and planting and tending the soil...and I have been clearing away the detritus of last years growth and also harvesting the last of the crops from the garden.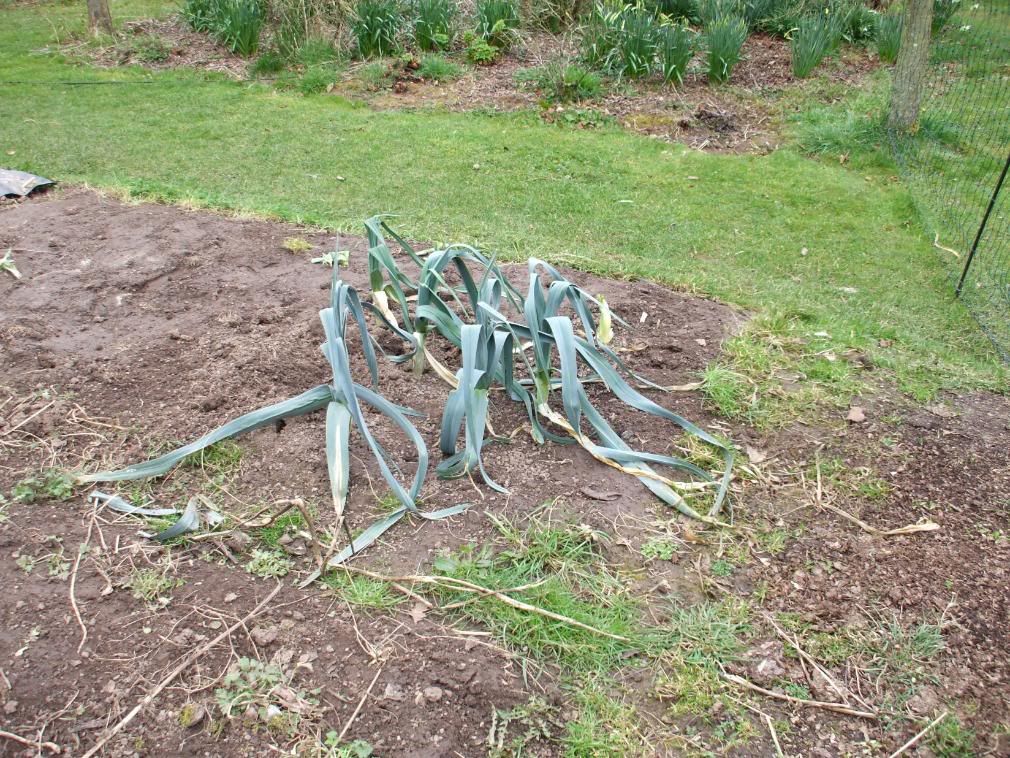 I gave a friend a huge bundle of leeks from the garden, whilst they are still in prime condition we might as well use them rather than wait for them to bolt!!
and I made a huge pan of Leek and Potato soup here in the week...the house was full of the smell of leeks and we feasted on the dark green richness of it.
I froze 10 portions in rectangular tubs so we can have some over the next few weeks...( but it goes SO fast in this household!!) and I have only a few leeks left now in the garden, a sure sign that the wheel of the year has turned!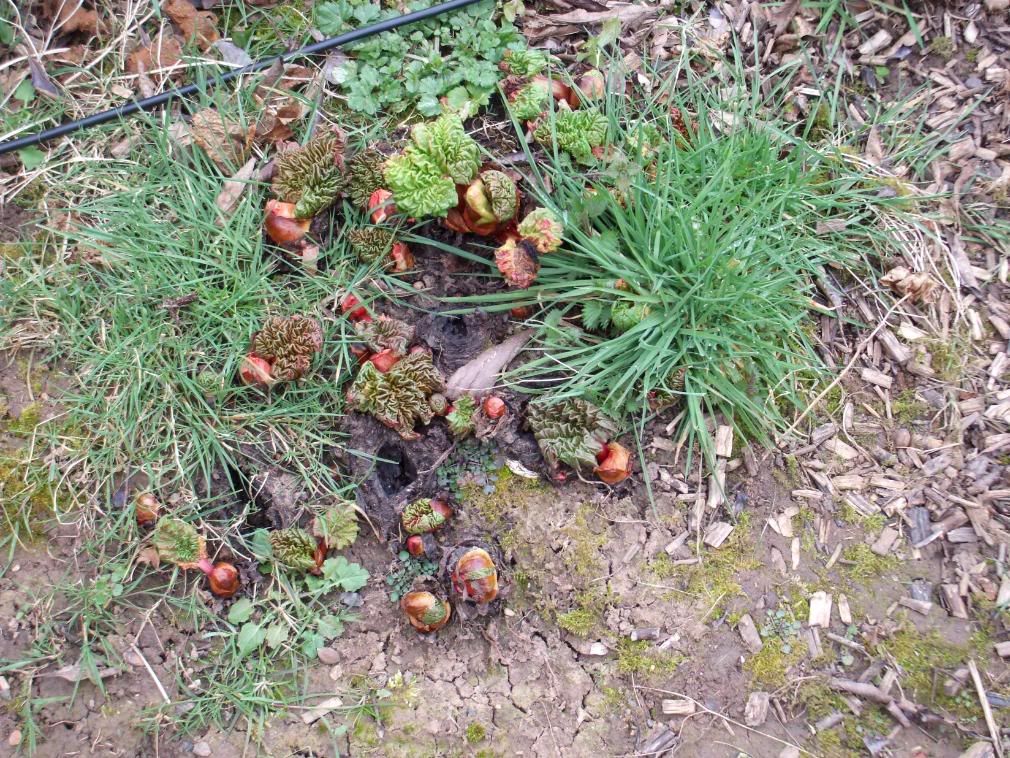 Quite close to the leek patch is where the rhubarb lives...and that is growing fast now...
and the salad seeds I planted 6 days ago have sprouted!!
Spring is definetely sprung.......