Out near the compost bins is a mound of soil/compost which is where our old compost heaps used to be. I have been slowly digging out the old compost heap soil and using it to fill the raised beds where I grow squashes in the summer.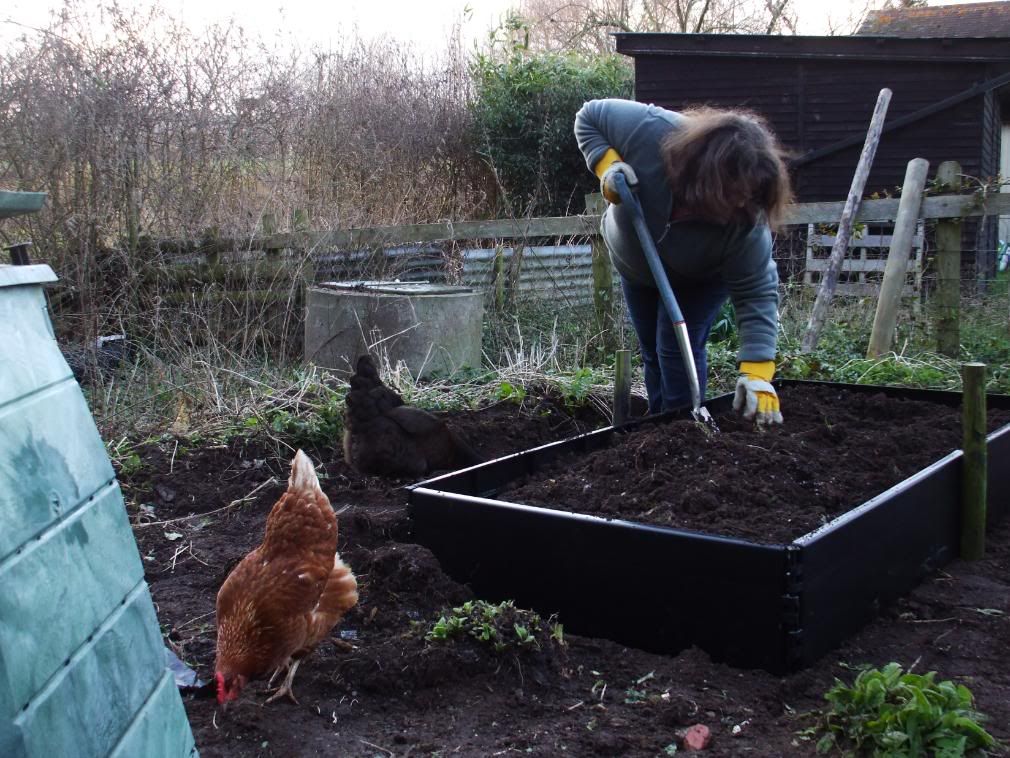 BUT over the last few days I have made another raised bed (with compostman helping) next to the squash bed, and started moving the old compost heap compost into it, this will then level off an area where I can put another raised bed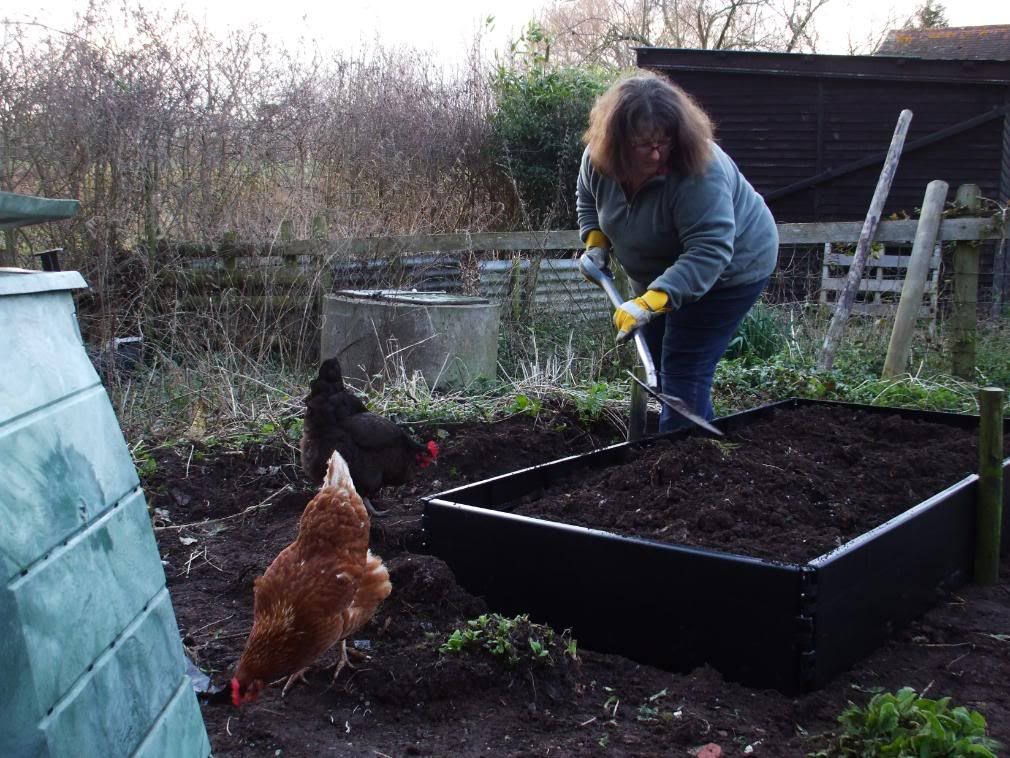 ...and fill THAT with compost from the old compost heap..( which is WONDERFUL soil!!) ..I was weeding as I went as well and putting the weeds in one of the newly emptied bins...( ow ow ow my back hurts)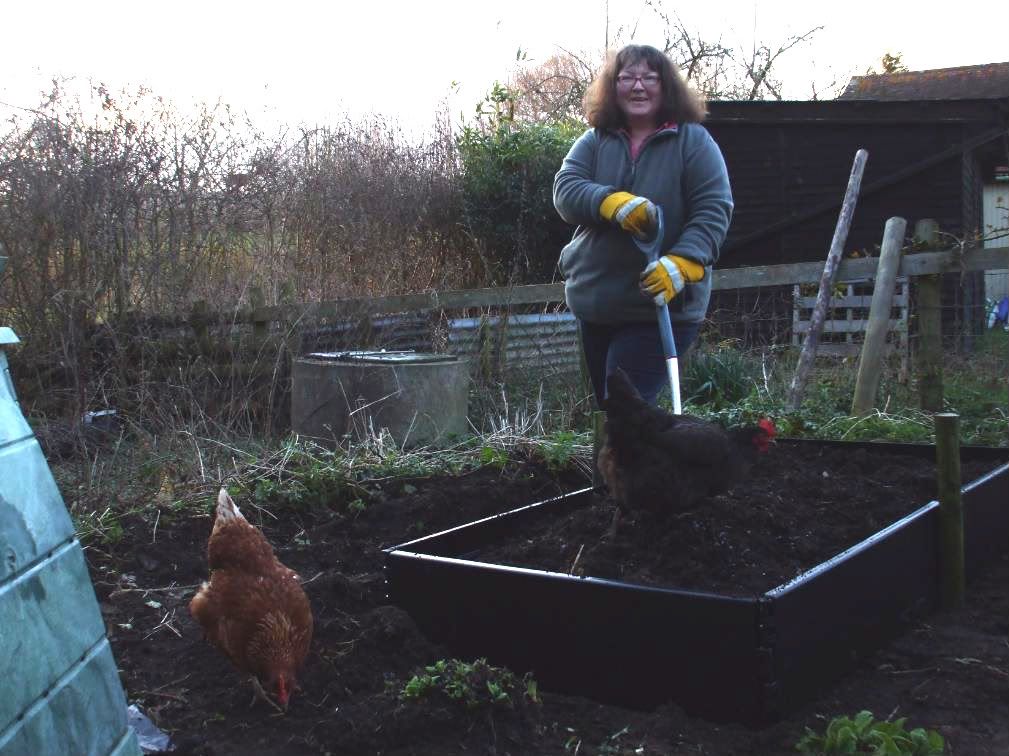 I am planning on growing Jerusalem Artichokes in the 2m x 1 m bed this year and possibly MORE salads in the 1m x 1m smaller bed.
I love these Garland lock together plastic raised bed kits!! They are made of recycled Polypropylene so I am helping to "close the recycling loop" by buying them and they are really easy to put together and take apart and they don't rot!! I saved up especially to buy them, rather than making beds out of wood as I really liked the design and the idea of them.