Let me introduce you to Compostcat! (aka Kitty)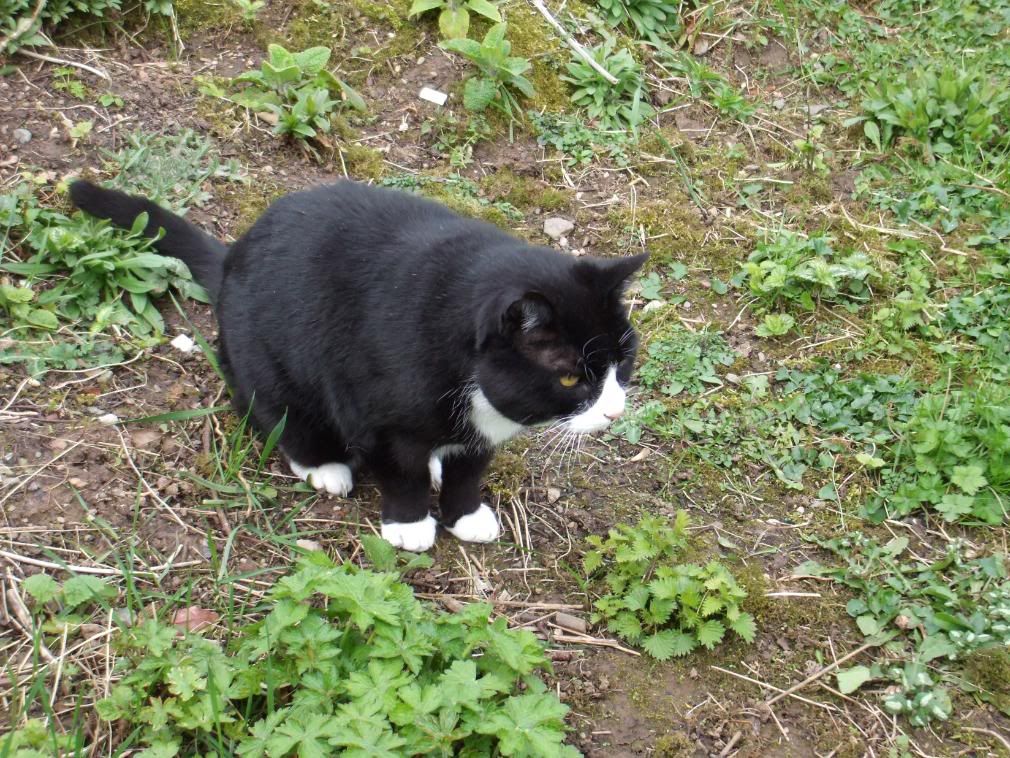 Kitty is about 15, we don't know exactly how old he is, as we inherited him when we moved here 10 years ago.
He is a mighty hunter but despite that, a VERY gentle puss with us. His favourite occupation is to lie on the sofa next to us and lick our hands...